Another wonderful "who knew" documentary.
The focus this time is on Henrietta Boggs. Raised to be a decorous Southern Belle, Henrietta's rebellious energy crashed up against convention. She fled her home in Alabama and went to visit relatives in Costa Rica where she met and eventually married someone even more wealthy and better connected than she was. However, Jose "Don Pepe" Figueres turned out to be a ferocious character determined to reform what had long been a political backwater.
Years of political organizing lead to imprisonment, then exile, then return to Costa Rica–now with young children in tow–as conquering heroes.
Kudos to filmmaker Andrea Kalin for telling this tale so well. Her team has assembled excellent photos and graphics, edited the whole with skill and finesse. My only complaint? It was too short! I could have spent way time learning more about Henrietta Boggs! (JLH: 4/5)
Follow link to info about Don Pepe on Wikipedia: "José María Hipólito Figueres Ferrer (25 September 1906 – 8 June 1990), served as President of Costa Rica on three occasions: 1948–1949, 1953–1958, and 1970–1974. During his first term in office, he abolished the country's army, nationalized its banking sector, and granted women and blacks the right to vote."
Jan Lisa Huttner (12/3/16) FF2 Media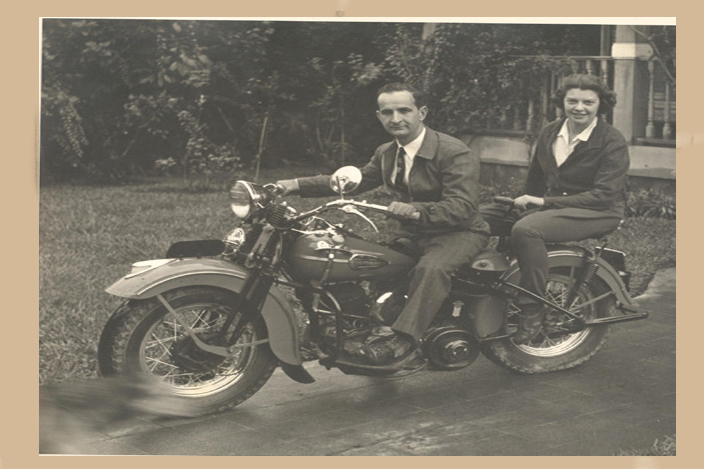 Top Photo:Henrietta Boggs interviewed by Andrea Kalin.
Bottom Photo: Dashing Costa Rican bachelor woos the adventurous visitor from America.
Q: Does First Lady of the Revolution pass the Bechdel-Wallace Test?
Absolutely!
In addition to speaking f2f with Andrea Kalin, Henrietta proudly brings her daughters & granddaughters into the frame with her during on camera interviews. Sometimes, of course, they are talking about Don Pepe, but the focus is always on how his activities impact her life. Henrietta is absolutely at the center of this story 🙂