When his sister, and interim CEO threatens to close his Chicago branch after the holidays, branch manager "Clay Vanstone" (T.J. Miller) throws an epic Christmas party to land a huge account in order to successfully secure his branch's success. Written by Laura Solon, Justin Malen, and Dan Mazer, and boasting a stellar comedic cast, Office Christmas Party is an outrageous, laugh out loud comedy, with a surprising amount of heart. (JEP: 4/5)
Review by Associate Editor Jessica E. Perry
"Clay Vanstone" (T.J. Miller) is very much the "fun boss." He helps run his family's tech business as branch manager in Chicago, however, most of the true business decisions are made by his right-hand man "Josh Parker" (Jason Bateman). When Clay's sister "Carol Vanstone" (Jennifer Aniston) plows into town, she brings bad business news with her.
After the passing of their father, Carol was named interim CEO, a position in which she now takes extremely seriously in an effort to prove herself. A Harvard graduate, Carol is no doubt qualified, but her cut throat business plan leaves no room for faltering branches. Unfortunately for Clay, his is one of them, and Carol refuses to cut him any slack just because he is family. When she demands that 40% of his employees be let go before the holidays and all bonuses be cancelled, Clay will do anything to keep his branch afloat. The siblings, with the help of Josh and coding wiz "Tracey Hughes" (Olivia Munn), eventually come to an agreement. If Clay and his team can land the business of "Wa
lter Davis" (Courtney B. Vance) and his extremely lucrative account, then the branch will stay in business another year. If not, the branch will be closing its doors come the New Year.
When their meeting with Walter Davis doesn't land them the account, Clay, Josh and Tracey take it a step further by inviting Walter to their office Christmas party in hopes of showing him what a tight-knit office culture they truly have. When Walter agrees to attend, Clay goes all out, ignoring warnings from the head of Human Resources "Mary" (Kate McKinnon) about a party's potential legal liabilities.
Directed by Josh Gordon and Will Speck, Office Christmas Party undoubtedly delivers the crazy party scenes and laugh out loud humor that audiences expect from the film's trailers and marketing. But surprisingly, the film also has stakes, believable character motivations, and strong female characters. Olivia Munn is the brains as Tracey Hughes, ultimately saving the day with her tech knowledge. Jennifer Anniston is the Krav Maga, butt-kicking CEO, who protects all the men when Clay gets himself in a tricky situation including an escort and her female pimp "Trina", played by the hysterical Jillian Bell. Bringing together a slew of extremely talented comediennes, one ridiculous situation, and a little bit of heart, Office Christmas Party is the perfect (R-rated) holiday comedy.
©Jessica E. Perry FF2 Media (12/12/16)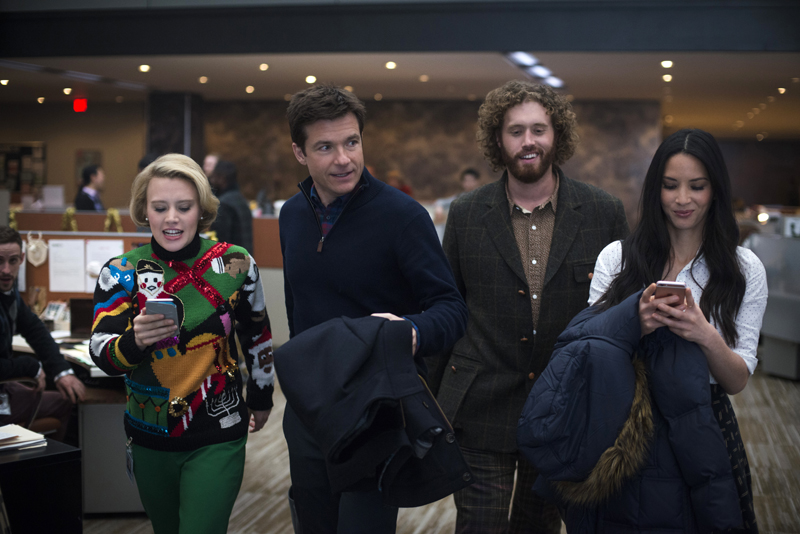 Top Photo: "Carol" (Jennifer Aniston) puts "Clay" (T.J. Miller) in a sibling rivalry chokehold to iron out business deals.
Middle Photo: Clay and "Walter" (Courtney B. Vance) at the holiday party.
Bottom Photo: "Josh" (Jason Bateman), "Tracey" (Olivia Munn), "Mary" (Kate McKinnon), and Clay gear up to plan their epic holiday party and save their company.
Photo Credits: Glen Wilson
Q: Does Office Christmas Party pass the Bechdel-Wallace Test?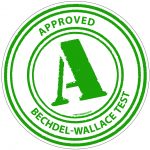 Yes!
Tracey, Carol, and Mary all talk about the business and how to save the city from an internet blackout. While Trina and her employee, "Savannah" (Abbey Lee), talk their own business dealings.