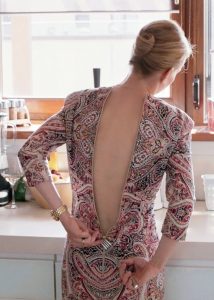 As the glass ceiling remains stubbornly intact, personal boundaries shatter in this beautifully witty and deeply thoughtful film. Written and directed by Maren Ade, Toni Erdmann is a delightfully uncomfortable interpretation of the complications of an atypical father-daughter relationship. As one gag-comedy-loving father tries to connect with his corporate business-only daughter, pandemonium ensues as their worlds collide in his relentless attempt to gain access to her closed off world. Full of beautiful cinematography and absolutely fantastic performances, Toni Erdmann reminds us all to make room for joy, patience, and the importance of a little chaos in our lives. (LMB: 5/5)
Review by FF2 Associate Lindsy M. Bissonnette
"Ines" (Sandra Hüller) has struggled to make it to the top as a corporate strategist. In her male dominated world, she constantly feels the need to prove that she can be one of the guys. Her father, "Winifried" (Peter Simonischek) on the other hand, is a piano teacher, lover of fart jokes, fake teeth, and comedy of any form. When Ines comes home to celebrate her birthday early, Winifried catches glimpse of his daughter's seemingly joyless life, and begins to feel his own mortality when his beloved dog passes away a few days later.
With every good intention, Winifried spontaneously visits Ines' flat abroad in Bucharest in hopes of brightening her day. Unfortunately, it is the worst possible time to unexpectedly visit, as Ines is in the middle of a critical business deal. Determined to keep a straight face for her father, Ines brings her father to her business functions in hopes that it will count in her favor as family time. But Winifried does not understand the ins and outs of her world and only makes matters worse.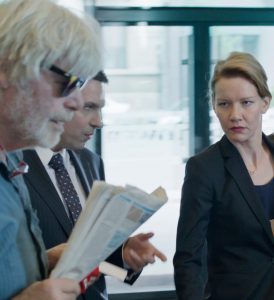 As one argument fuels another, despite their attempts to keep things cordial, Winifried agrees to return home to Germany and give his daughter the space she has explicitly asked for, but instead of actually returning home, he creates an alter ego; Toni Erdmann, a life coach to prominent CEOs including the CEO of Ines' company. He wears black sunglasses, has terrible teeth and pops up wherever Ines is. In a desperate attempt to keep anyone from knowing Toni is actually Winifried, Ines goes along with each bizarre encounter, even introducing him to friends and inviting him to meetings, in hopes that his male presence helps other executives see eye to eye with her.
As tensions rise at Ines' job, and Winifried's alter ago begins to take on a life of its own, the niceties of the father-daughter relationship begin to unravel, and sure enough so does Ines. Between the stress raining down at all angles, the frustration from work and complicated relationship she has with her father, it is no surprise when she is brought to the brink of a psychotic break.
This film is absolutely incredible. Director Maren Ade directs the camera in a way that makes it feel as if it is a character all its own, often unable to look away from particularly uncomfortable moments. Beautiful long shots and painfully realistic scenes coupled with the abstract nature of Toni's character make this film mesmerizing while Sandra Hüller and Peter Simonischek shine as a dysfunctional family.
Maren Ade has delicately crafted complexity and honesty into Ines and Winifried's relationship, turning each fight between them into a personal moment that audience members will feel as their own. Wonderfully awkward, and pleasantly distressing Toni Erdmann is as beautiful and complicated as a relationship with one's own family, and is to be treasured and respected as such.
© Lindsy M. Bissonnette (12/27/17) FF2 Media
Top Photo: Getting dressed for a business gathering she is holding at her apartment, Ines crafts a way to zip her dress without any help.
Middle Photo: A furious Ines as she spots Winifried in her lobby at work.
Bottom Photo: Toni Erdmann and Ines share a sickening silence during a long car ride.
Photo Credits: Dragan Adrian Hasu
Q: Does Toni Erdmann pass the Bechdel-Wallace Test?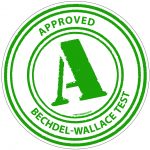 YES!
Ines talks to her mother about her job, and has many conversations with her assistant "Anca" (Ingrid Bisu), about work, clothing and more.