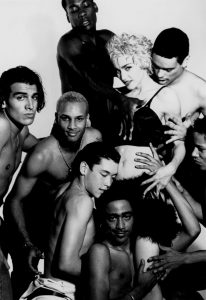 Co-directed by Ester Gould and Reijer Zwaan, Strike A Pose (2016) catches up with the troupe of backup dancers that accompanied Madonna on her 1990 "Blonde Ambition" tour. Reliving the tour stirs up a host of emotions for the seven men, as we follow each one's story through the tour and onward to see how the AIDS crisis, the dancers' later lawsuit against Madonna, and their bonds with each other, have affected their lives since the tour. (GPG: 4/5)
Review by FF2 Contributor Giorgi Plys-Garzotto
The film begins with an introduction of each of the dancers: Luis, Oliver, Carlton, Salim, Jose, and Kevin—with the seventh dancer, Gabriel, only described by the others, having been lost to AIDS five years after the tour. They each tell us how they got involved with the tour and about their first club trip with Madonna, who decided to take the new dancers out partying before hiring them officially. We then get to see how the dancers and Madonna grow into a family backstage, to the thumping beat of some of Madonna's biggest hits.
The familial feelings between the dancers, and Madonna's motherly relationship to them, was also documented in the documentary of the tour called Truth or Dare. Truth or Dare is remembered for sparking controversy over the infamous gay kiss depicted between dancers Gabriel and Salim during a session of the film's eponymous game. Truth or Dare also led to the dancers' lawsuit, as Madonna failed to get their permission to use footage of the kiss. The legal battle led to a rift between Madonna and the dancers that has not been bridged to this day, though the dancers make it clear in Strike A Pose that they hold no ill will against her.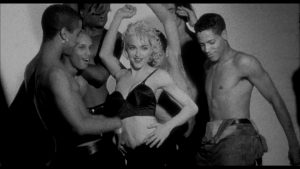 The most valuable aspect of Strike A Pose, though, is the window it opens into these men's experiences of being gay over the past three decades while navigating the AIDS crisis. There is a whole lost generation of LGBT people who would be in middle age today were it not for AIDS, which makes the first-person accounts of those who survived that harrowing period all the more valuable in memorializing those who did not.
However, a stronger stance from Ms. Gould and Mr. Zwaan on why this happened would have taken the film to the next level. This 21st century member of the LGBT community feels the film would have been improved by a direct acknowledgement that the conservatives shown trying to block Madonna's tour for religious reasons, were also the ones blocking research on AIDS and denying support to its victims.
On the whole, the dancers' stories are compelling, and the dancers themselves are lovable, interesting people. Madonna's music feels vital and liberating when it is sampled, and the dancers' reunion dinner is a lovely end note for the experience. A fun and informative retrospective on people who have lived incredible lives!
© Giorgi Plys-Garzotto FF2 Media (1/22/17)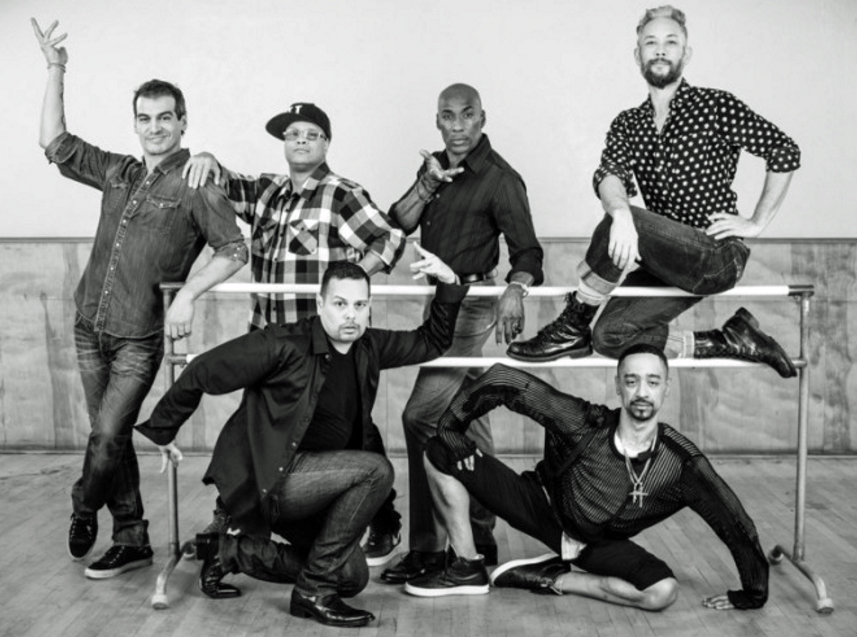 Top Photo: Madonna with the dancers in a promotional photo for the tour.
Middle Photo: Madonna with the dancers on the Blonde Ambition world tour.
Bottom Photo: The seven dancers in the present day.
Photo credits: Bond 360
Q: Does Strike A Pose pass the Bechdel-Wallace test?
No.
While the film was spearheaded by a female filmmaker, the focus on the male dancers' experiences keeps it from passing the Bechdel-Wallace test.