Written and directed by Sylvie Verheyde, Sex Doll is surprising in its poignant and raw take on modern day romance. Set in London, the film follows "Virginie" (Hafsia Herzi), a high class call girl, as she begins to question her life and career when a handsome stranger, "Rupert" (Ash Stymest), enters her life and turns the world she's known on its head. (JEP: 4/5)
Review by Executive Editor Jessica E. Perry
"Virginie" (Hafsia Herzi) is a prominent member of London's world of high class call girls. Her apartment is spectacular, her clothes are glamourous, but she has fallen into routine, seemingly dissatisfied in her line of work. Does anyone besides her loyal four-legged companion truly know her? Her family back in France believes the story she's crafted as a hard-working Estate Agent. Her best friend "Electre" (Lindsay Karamoh) is a hairdresser who talks boys and clubs, blissfully unaware that Virginie spends her days pleasuring men who have paid quite a sum for her time.
One night while out at a club, Electre meets handsome bad boy "Rupert" (Ash Stymest). They make small talk, but Rupert has eyes for Virginie who dances by herself across the club. He offers to drive the girls home, dropping Electre off first. Rupert speeds away, Virginie in the passenger seat, as Electre is once again overshadowed by her beautiful, uninhibited, wild friend.
But Virginie, no matter how seemingly free, believes herself to be toxic to other
s. She finds herself expressing these truths to Rupert, overwhelmed by his probing, and the reality of her life as she feeds him her rehearsed "Estate Agent" story. But Rupert has secrets of his own, his true intentions blurred as we learn things about him that remain hidden to Virginie.
Rupert works to rescue trafficked underage girls, and his initial interest in Virginie is getting access to her world. But when their paths continue to cross, they both wrestle with their growing feelings for one another and their obligation to their respective lines of work. A tangled web is woven as obstacles are thrown up at every turn.
Don't let the film's title keep you from giving it a fair chance, as Sylvie Verheyde's Sex Doll is a quiet force that may just surprise you. Verheyde successfully balances her provocative subject matter with a more grounded narrative thread in this dramatic thriller. Cesar Award-winner Hafsia Herzi perhaps unsurprisingly stuns as Virginie. However, she is successfully matched by Ash Stymest as Rupert, who gives a commendable performance in his film debut. While Sex Doll may be a unique take on the modern love story, audiences root for Rupert and Virginie even as they are confined by their circumstances, delving further and further into the dark world of London's call girl society.
©Jessica E. Perry FF2 Media (2/12/17)
Top Photo:"Virginie" (Hafsia Herzi) leaves a client.
Middle Photo: "Rupert" (Ash Stymest), "Electre" (Lindsay Karamoh), and Virginie leave the club.
Bottom Photo: Rupert and Virginie drive together.
Photo Credits: IFC Midnight
Q: Does Sex Doll pass the Bechdel-Wallace Test?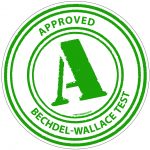 Yes.
Sex Doll boasts unique and original female characters who share numerous conversations together.  In particular, Virginie and her madam, "Raphäelle" (Karole Rocher), share numerous, and pointed, conversations about responsibility, work, and the threat of it all falling apart.