Lovesong's many excellent performances are both sensitive and satirical at once, and the cinematography, while less flashy than most, is unassuming and soft in its storytelling. Filmmaker So Yong Kim's latest is a bittersweet, character-driven film about a young mother and the long-time best friend who becomes her lover, with an ending not altogether happy or unhappy. (GPG: 4/5)
Review by FF2 Contributor Giorgi Plys-Garzotto 
With her husband both physically and emotionally distant, "Sarah" (Riley Keough) is struggling to raise her 3-year-old daughter, "Jessie" (Jessie Ok Gray). As Sarah's postpartum depression flares up, she and Jessie go on a road trip with her college friend, "Mindy" (Jena Malone), who clicks with Jessie instantly, forming the three of them into a little family for the few days they're on the road. Sarah and Mindy also find a new dimension to their friendship when an unexpected moment of vulnerability leads them to sleep together.
They each struggle with how to react to their night together, and their relationship is both deepened and inhibited by it going forward. While they do not pursu
e it further, the attraction remains palpable between them in different valences as they each process their feelings while refusing to talk about them. Sarah stays in her marriage, and their friendship suffers as they each resent the other for being distant, while remaining unable to open up emotionally themselves. This comes to a head the weekend of Mindy's wedding, years after the road trip, after the two have drifted far apart in the wake of what happened.
 Lovesong is meditative even in its most hectic scenes, always conscious of the wounds and longings at the core of its events. It depicts a straight womanhood that leaves friends like Sarah and Mindy without the words to describe the love between them, and that keeps them apart when they might have been together more fully. With minimalistic visuals and mournfully expressive acting, the story flows poetically, with an experimental and cathartic conclusion that resolves the story, while still being true to a narrative that lives in the unresolved.
© Giorgi Plys-Garzotto FF2 Media (2/20/17)
Top photo: Sarah and Mindy share a moment on the day of her wedding.
Middle photo: Sarah and her daughter, Jessie.
Bottom photo: Sarah and Mindy on their road trip.
Photo Credit: Autumn Productions.
Q: Does Lovesong pass the Bechdel-Wallace test?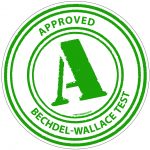 Yes!
All the main characters are women, and it is the complexity of their overlapping relationships, with almost an exclusion of men, that make up the plot! Men are sometimes mentioned but are barely ever onscreen.