To everyone and anyone who has ever felt like an unsafe outsider, know that you are not alone. Know that underneath the hustle and raucous of New York City is the throbbing heartbeat of the Kiki scene singing "you're safe, you're safe, you're safe" to any and all young adults who will listen. With help of director Sarah Jordenö, the Kiki community has its story told on the silver screen. Written by Sarah Jordenö and Twiggy Pucci Garçon, KIKI is the cultural documentary New York City has craved. With beautiful cinematography, heartbreaking stories, and hope, the community wants to remind all of New York's children that you are welcome and you are safe and to never be ashamed of who you are. (LMB: 5/5)
Review by FF2 Associate Lindsy M. Bissonnette
The Kiki community is a sublet of the Harlem Drag Circuit, where members of the community come together and compete under different categories like runway, vogue, femme for a chance to win cash prizes. But not only is the Kiki scene a way for communities to connect, it is a necessary outlet for teens in New York City, and anywhere else the subculture pops up.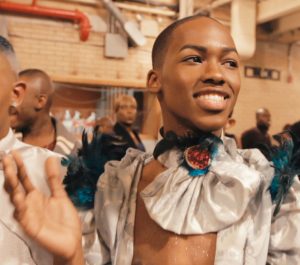 The community is made up of several symbolic houses and within each house is a mother and father, or captain. These captains act as guardians, both emotionally and sometimes financially, to the other members of the house. They create a safe haven for the ethnically diverse LGBTQ who are fighting HIV/AIDS, have been kicked out of their homes, or just need a safe place to express themselves. The captains preach self-confidence, healthy communication, and self-love while the competitions provide a chance for friendly rivalry, promote awareness for local causes, and encourage teamwork within each house.
Director Sarah Jordenö masterfully creates a unique and honest lens, through which she delicately portrays each character, as she interviews various members of houses, and sometimes their parents. Between heart-wrenching stories of children kicked out of houses, living with diseases, and learning to accept who they are regardless of age, gender, and race, KIKI will both break your heart and make it sing. In a world determined to hold power over those who stand out, KIKI reminds us that fitting in means giving up a sacred part of yourself, and instead of giving into fear, embrace your differences and have confidence that we all find our tribe.
© Lindsy M. Bissonnette FF2 Media (2/24/17)
Top Photo: A sneak peek into one of the Kiki shows.
Middle Photo: A Kiki event.
Bottom Photo: Two members of the community dancing on the pier.
Photo Credits: Sundance Selects
Q: Does KIKI pass the Bechdel-Wallace Test?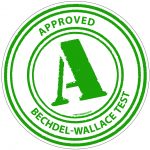 YES!
Absolutely Kiki passes the Bechdel-Wallace test. Through the expression of self-love, the people in Kiki show the spectrum of sexuality and prove its fluidity. The documentary also follows several men who are now beautiful women, and the struggles they faced during transition.