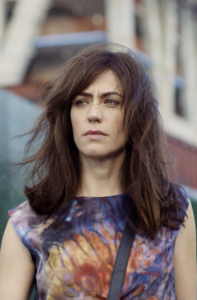 Elisabeth Subrin's A Woman, A Part is more than just the story of an actress in a rut — it represents the lives of all professionals who yearn for something more. (GEP: 3.5/5)
Review by Social Media Manager Georgiana E. Presecky
An excellent Maggie Siff stars as "Anna Baskin," an actress in her mid-40s who has found success on a mainstream TV series that does nothing to challenge her skills. She is contractually bound to a job that feels like an endless loop of bad episodes that everyone seems to enjoy but her, all while struggling with an autoimmune disorder that makes her think harder about what really matters in her life. She's lonely, she's stuck, and she's at a crossroads, so she does what any person with good sense should do when they're feeling lost — she goes back to the beginning.
It sounds like a tired plot, but Siff plays tired in a dynamic, refreshing way that makes this script feel new. Her character dares to ask questions most people don't — how did I get here, and is this really where I want to be? She travels back to New York to figure out what she really wants to do, visiting her oldest friends who she's drifted away from.
"Kate" (Cara Seymour) and "Isaac" (John Ortiz), used to be actors, but have found different, complicated paths in the two decades since they last spent real time with Anna. They fit into her narrative a little too well, not really serving any other purpose than to provide her with clarity and the knowledge that things can't always be like they used to, and she's luckier than she thinks she is. Their relationships are complex and at times uncomfortable — Subrin couldn't seem to decide which issues she really wanted to address about old friendships (abandonment, familiarity, distance and boundaries are covered). But Anna looks to them for guidance, as human nature leads us to seeking answers from the examples of others. Kate's response sums up the ambiguity and universal nature of Subrin's film in three words: "I'm not you." Others can't provide the answers for us any more than we can, and maybe a movie can't, either.
Anna wants more from her life than the career she thought meant everything, and the message of this film will resonate with anyone who's forgotten where they started and what it took to get to today. While the plot occasionally feels like it's going nowhere, it only adds to Anna's aimless, wandering feeling. The quiet (my nice way of saying "boring") moments add to her loneliness, the shakiness to her discomfort.
For those struggling to shape a career, Anna's battle might come off a bit whiny — "oh, boo hoo, we apologize for your success" — a sentiment Kate and Isaac essentially reflect for the audience. But A Woman, A Part dares to define success in terms other than a six-figure salary or an Emmy award. Sometimes it takes looking outside of yourself to figure out your path, especially if you aspire to do more than just get by and earn a living. For those who can't take a week off and sleep on an air mattress on the floor of a New York apartment to gain some perspective, Subrin's film is a great substitute.
© Georgiana E. Presecky (3/23/17) FF2 Media
Top Photo: Anna ponders life away from acting.
Middle Photo: Anna spends a lot of time on the ground.
Bottom Photo: Siff portrays an actor's rock bottom.
Photo Credits: Strand Releasing
Q: Does A Woman, A Part pass the Bechdel-Wallace test?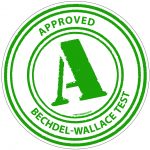 Yes. Anna discusses her career choices and past at length with both Kate and her female agent, a voice of reason in her life.