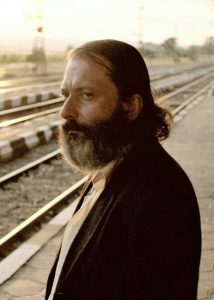 Glory sets its teeth in a capitalist society with increasing income gaps and leaves a biting remark. Co-directors Kristina Grozeva and Petar Valchanov portray a promising clash of an eloquent and cunning PR-woman on top and a stuttering and honest railway worker at the bottom, however, the moral lesson defaults: Glory hits a Western audience too hard on the head and numbs the possibility for a real Marxist reflection to take place. (MJJ: 3.5/5)
Review by FF2 Associate Malin J. Jornvi 
Glory is a brand of watch. One such watch is worn by a Bulgarian railway trackman who, when checking the safety of the tracks, finds a heap of money. The name of the trackman is "Tzanko Petrov" (Stefan Denolyubov) and as he turns the money in, he becomes a civil hero celebrated at a Transportation Ministry PR-event. As he accepts his award, a new clock, "Julia Staykova" (Margita Gosheva), head of ministry PR, strips Petrov of his Glory so as not to mess up the congratulatory frame with two watches. Petrov is promised the return of his own clock, an engraved hand-me-down from his father, but after the ceremony, Staykova has soon forgotten, both about the trackman, and about his watch.
Tzanko Petrov starts the tiresome process of finding his father's inheritance, and soon gets entangled in a web of bureaucracy. Glory hence proceeds to critique an increasingly divisive society, in which the management offices and personnel have become so distant from the actual labor force that the care for an individual's personal belonging is just an obstacle to profits. The only way for Petrov to eventually reach Staykova is through her husband—the couple are in the process of freezing embryos in order to not interfere with Julia's career—and as he hands her the cellphone, he has to remind her: "This isn't about business, it's about human relations." Tzanko Petrov is seen patting rabbits while Glory further exploits the classic cinematic image of the train, a symbol of civilization, and Julia Staykova represents the modern society chugging ahead on the tracks built and maintained by people like Tzanko Petrov, who are essential to the structure, yet are left behind.
This is my main concern with Kristina Grozeva and Petar Valchanov's feature: the divide between good (Tzanko) and bad (Julia) is too sharp for a realistic film depicting a reality which is made up by grey areas and blurred lines. Lines are otherwise a strength of the film, which in every frame employs appealing cinematic composition and combined lights and colors. A touch of meta also reoccurs in the few scenes when the PR department's interviewer discusses with the cameraman where to put Petrov for the best picture. My favorite line, which I believe sums up the morale of the film, is exclaimed by the operator when the interviewer asks him if the frame in front of the locomotive is okay, to which he responds: "it's not, but whatever." And as his comment, Glory mirrors a corrupt and inhumane society which most of us would agree is intolerable, yet in reality, we just tag along.
© Malin Jornvi (1/26/18) FF2 Media
Top Photo: Stefan Denolyubov as railway worker "Tzanko Petrov."
Bottom Photo: Margita Gosheva as "Julia Staykova," ace representative of the Ministry of Public Information.
Photo Credits: Courtesy of Film Movement.
Q: Does Glory pass the Bechdel-Wallace Test?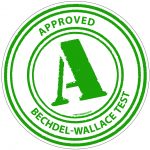 Yes.
Julia Staykova orders her female PR team members around in matters distant from personal relations.
COMMENTS BY FF2 MEDIA EDITOR-IN-CHIEF JAN LISA HUTTNER
"Glory" is the name of a watch company, and "Tzanko Petrov" (Stefan Denolyubov) is the proud owner of a Glory watch. In fact, it is his one prize possession, given to him by his father (with an inscription on the back to prove its uniqueness).
But "glory" is also the ironic subject of this new film from Bulgaria, written and directed by Petar Valchanov and Kristina Grozeva. Like their first film The Lesson, it is a fictionalization of a Bulgarian news report, a meditation on a tale well-known there equally resonant here. (JLH: 4.5/5)
© Jan Lisa Huttner (4/15/17) FF2 Media