Set in the lush green landscapes of Scotland during the 19th century, Tommy's Honour is a biopic based on a true story about a father and his son, both known as pioneers of golf. Director Jason Connery works with writers Pamela Marin and Kevin Cook to explore the professional and familial conflicts that are born out of a passion for golf. (KIZJ: 3.5/5)
Review by FF2 Intern Katusha Jin
In the 1800s, golf was a sport played by the aristocrats. "Tom Morris" (Peter Mullan), founder of The Open Championship for golf in 1860, makes golf clubs, golf balls, and looks after the grounds at an elite golf club in St. Andrews (Scotland). "Tommy Morris Jr." (Jack Lowden) trains as a caddie under his father's wing, but soon begins to aim for bigger goals as his talent outgrows his father's.
In the movie, we are taken through the final years of Tommy Jr.'s childhood and see the prejudice he faces whilst growing into a golf prodigy. As he gains recognition from his golfing successes, more and more financially favorable opportunities arise for him. Conflict sparks between father and son when Tommy Jr.'s love for golf and thirst for more financial power steers him away from the future his father had envisioned for him. 
Then Tommy Jr. falls in love with "Meg Drinnen" (Ophelia Lovibond). As a woman of a questionable background, Meg's relationship with Tommy becomes the subject of gossip. Facing objections not only from his father, but also his mother "Nancy" (Therese Bradley), Tommy Jr. embarks on a journey of acceptance in two fields of his life. First, his ambitious goal to become a professional golfer (which was unheard of for a caddie of the time), and second, to be with the woman he loves.
Plagued with complications in their personal and professional relationships, the narrative stresses how interconnected the two are for both Tom and Tommy Jr. Their growth, gradual acceptance, and forgiveness of one another are not only believable, but also human, making the characters extremely relatable.
Casting Director Colin Jones must be applauded for her work on Tommy's Honour, perfectly casting each role as written by Marin and Cook. Both Peter Mullan and Jack Lowden give stand out performances, their chemistry as father and son, undeniable. Ophelia Lovibond and Therese Bradley are equally deserving in praise as supporting actors for their portrayal of two strong female characters.
Although at times the golfing sequences seemed a little repetitive, and some parts of the music took me out of the action happening in the scene, overall, Tommy's Honour truthfully captured the poignant history of a father and son's passion and love for the sport of golf. Tommy Morris Jr. still holds the record as the youngest player to have won The Open Championship, a feat he accomplished in 1868 at the age of 17. That's almost 150 years ago!
© Katusha Jin (4/18/17) FF2 Media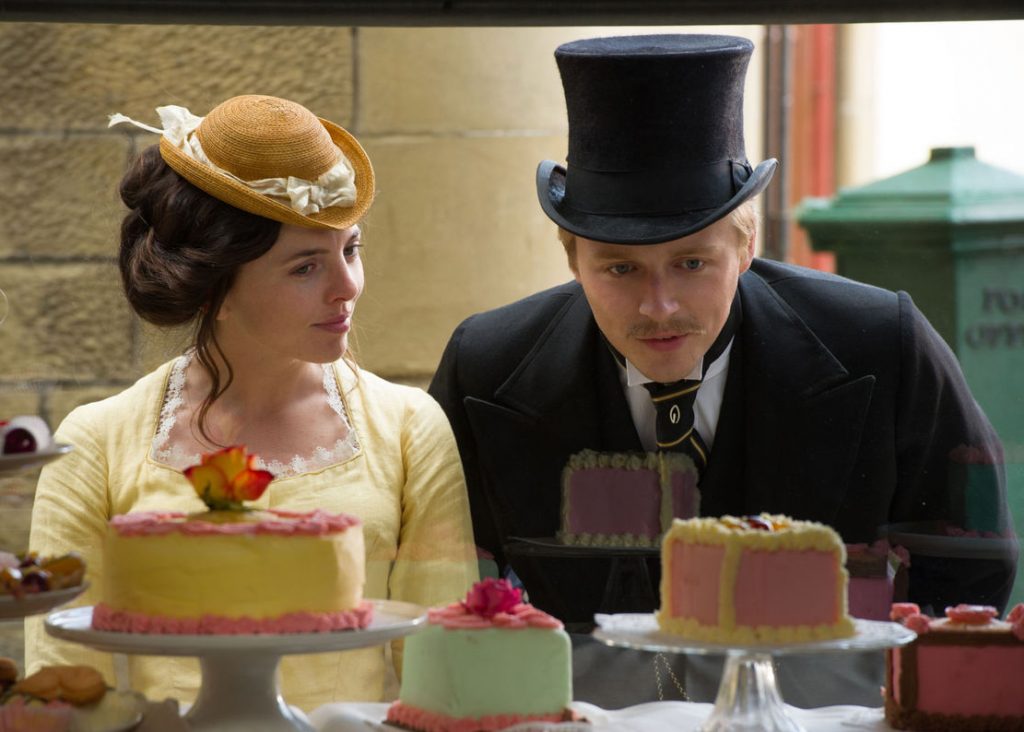 Top Photo: Jack Lowden as "Tommy Morris Jr."
Middle Photo: Lowden with Peter Mullan as his father/mentor/coach "Tom Morris," who is also the film's narrator.
Bottom Photo: Tommy pays court to "Meg Drinnen" (Ophelia Lovibond).
Photo Credits: Neil Davidson
Does Tommy's Honour pass the Bechdel-Wallace test?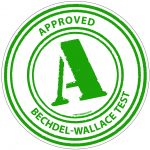 Yes.
Not by a great margin, but it passes.
Meg Drinnen (Tommy's wife) has a powerful confrontation with Nancy Morris (Tommy's mother), but the subject is not Tommy. Rather they discuss Meg's past, her insecurities as a woman, and her role in the family as Tommy's wife. Nancy, at first bitterly opposed to her son's marriage, relents once she comes to a better understand of her new daughter-in-law's point of view.
There is also a small scene in which Meg discusses the lace on a dress with another wo­­man. This is how we learn that Meg had once apprenticed as a lacemaker.