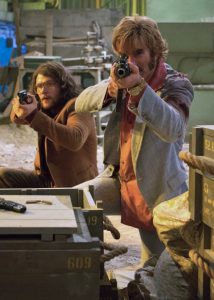 Rant by FF2 Editor-in-Chief Jan Lisa Huttner
Wanna know what happens when a terrific actress like Jennifer Jason Leigh gets her one and only Oscar nomination for playing a punching bag in Quentin Tarantino's execrable film The Hateful Eight? Garbage like this!
Free Fire supposedly stars Brie Larson — who received a Best Actress Oscar in 2016 for her terrific performance in a low budget Indie called Room — but that's B******T. There are no "stars" in Free Fire, just a bunch of fish trapped in a barrel by writer/director Ben Wheatley (aided & abetted by his co-writer Amy Jump).
I refuse to waste your time with any discussion of "plot" and "characters" since Free Fire frankly has neither. Sure there's some obligatory blather on IMDb about how Free Fire is supposed "set in Boston in 1978," and supposed about "a meeting in a deserted warehouse between two gangs," but the only thing to actually pay attention to on IMDb is the part about "turns into a shootout and a game of survival." 
Since the film is set entirely inside the deserted warehouse, it could be anywhere at anytime, although the specification of the date — 1978 — gives the costume designers permission to outfit everyone in cool retro clothes, and gives the casting director permission to find name actors with cool accents. Thus we get Cillian Murphy as "Chris" (the guy from the IRA who wants to buy guns) and Sharlto Copley as "Vernon" (the guy from South Africa who wants to sell guns), but it's all just pretext. None of it matters.
Shoot, Shoot. Quip, Quip. Snooze, Snooze. At least The Hateful Eight — which really was hateful — had great cinematography by Robert Richardson (which was nominated for an Oscar) and a terrific score by Ennio Morricone (which won an Oscar).
Because IMDb told me that Free Fire screenplay was co-written by a woman, I dutifully sat in my seat for the full 88 minute runtime, even though I was ready to flee after the first 5.
So Readers: Consider this my gift to you. I went and I sat there and I watched the whole thing so YOU don't have to. Avoid this "film" like the plague! (JLH: 1/5)
© Jan Lisa Huttner (4/19/17) FF2 Media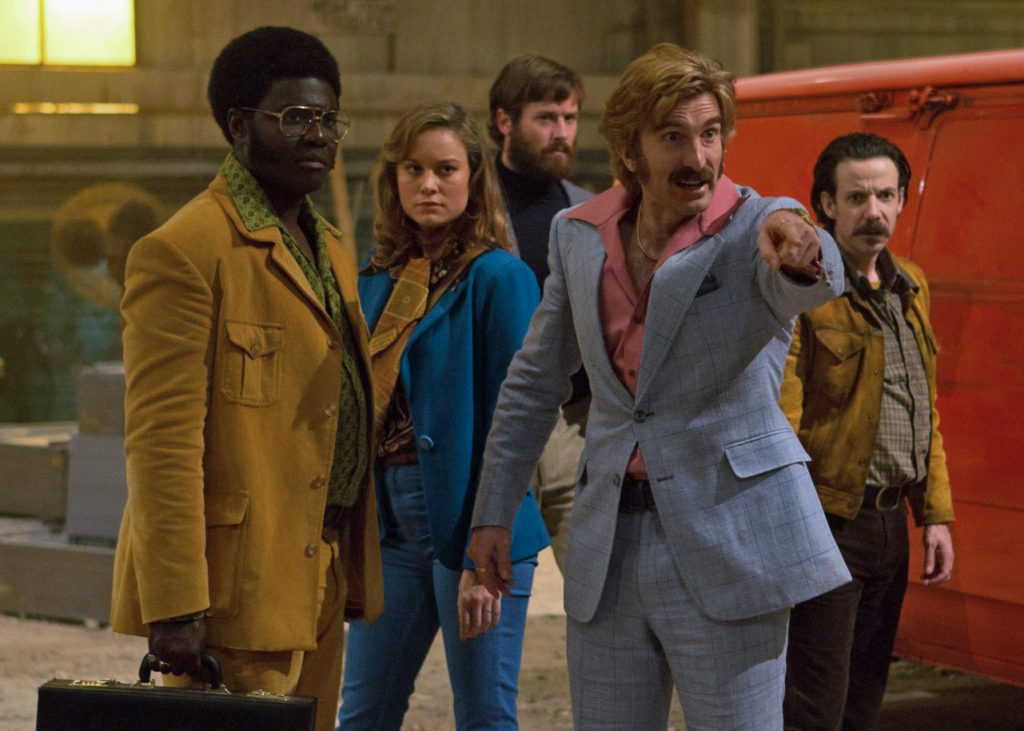 Photo Credit: © 2017 – StudioCanal UK
Q: Does Free Fire pass the Bechdel-Wallace Test?
Of course not!
There is only one female in this film, but she is not a "woman" let alone a "character." She is just fodder for the marketing machine 🙁