Unforgettable, directed and produced by Denise Di Novi, is a dramatic thriller about a woman, "Julia Banks" (Rosario Dawson), who relocates to Southern California only to be tormented by her fiancée's ex-wife, "Tessa Connover" (Katherine Heigl). Tessa digs into Julia's past to find the one thing that could potentially destroy her: an abusive ex-boyfriend that Julia has been keeping secret. How far will Tessa go to get her husband and her old life back? (EBT: 1.5/5)
Review by FF2 Contributor Elyse B. Thaler
Life is finally looking up for, "Julia" (Rosario Dawson), now that she has found a good man in, "David" (Geoff Stults), the man she is prepared to spend the rest of her life with him. With their engagement, she leaves her job in San Francisco to work from her new fiancé's home in Southern California. The move not only has her adapting to a new way of working in her career, but she is also taking on the task of being a part-time mom to David's daughter, "Lily" (Isabella Kai Rice), from his past marriage to ex-wife, "Tessa" (Katherine Heigl).
At first glance, it seems that everything is going to sort itself out. Yes, Tessa understandably struggles with having to hand her daughter over to a woman she hardly knows, yet she still manages to put on a show of trying to adapt.
However, it quickly becomes clear that Tessa is not as willing to except Julia and her new place in their family's life as it once seemed. Through pure jealousy and obsession over the perfect life she lost when her marriage ended, Tessa will stop at nothing to keep Julia from having what should have been hers.
By digging into Julia's past, Tessa manages to uncover the one secret Julia has been keeping from David. She finds an abusive ex-boyfriend, someone that was so terrifying Julia filed a three-year restraining order against him.
But now the restraining order is up and Tessa sees him as the perfect tool to get her daughter and her husband back.
Intellectually, this film is frustrating because it is just another example of having the opportunity to showcase strong, female leads on the big screen, only to have their characters diminished to just another movie about two women arguing over a man. This is a redundant and boring theme that is seen all too often in cinema.
But the truth is, that this film is not smart enough to pick apart and intellectualize. Anyone who has the unfortunate task of paying attention to the first 45 minutes of the film can easily predict how the story will pan out. One of the reasons thriller films are thrilling is because, as an audience, you get to be surprised and shocked. However, Unforgettable offers no surprises; it is predictable and boring.
There is also a desperation for the film to be "good" that leaves viewers uneasy. Some films are so bad they can be enjoyable in that they do not take themselves too seriously. Unforgettable, on the other hand, takes itself extremely seriously, using tools to help make it more relatable and trendy. For example, Whitney Cummings plays Julia's best friend, a desperate tactic to ground Julia's character by giving her a connection to the outside world. Maybe it was Cummings' subpar acting, the writing, or the fact that no one cared to even give her character a name. Regardless, the inclusion of her character was just one example of the apparent laziness of the narrative.
The only redeeming quality that this reviewer found in Unforgettable was the set design of the homes that were featured. However, other than that, it would be cheaper to stay home and watch a Lifetime movie because chances are you will be more entertained by a made for TV movie than by anything Unforgettable tries to offer.
©Elyse Bunt Thaler (04/28/17) FF2 Media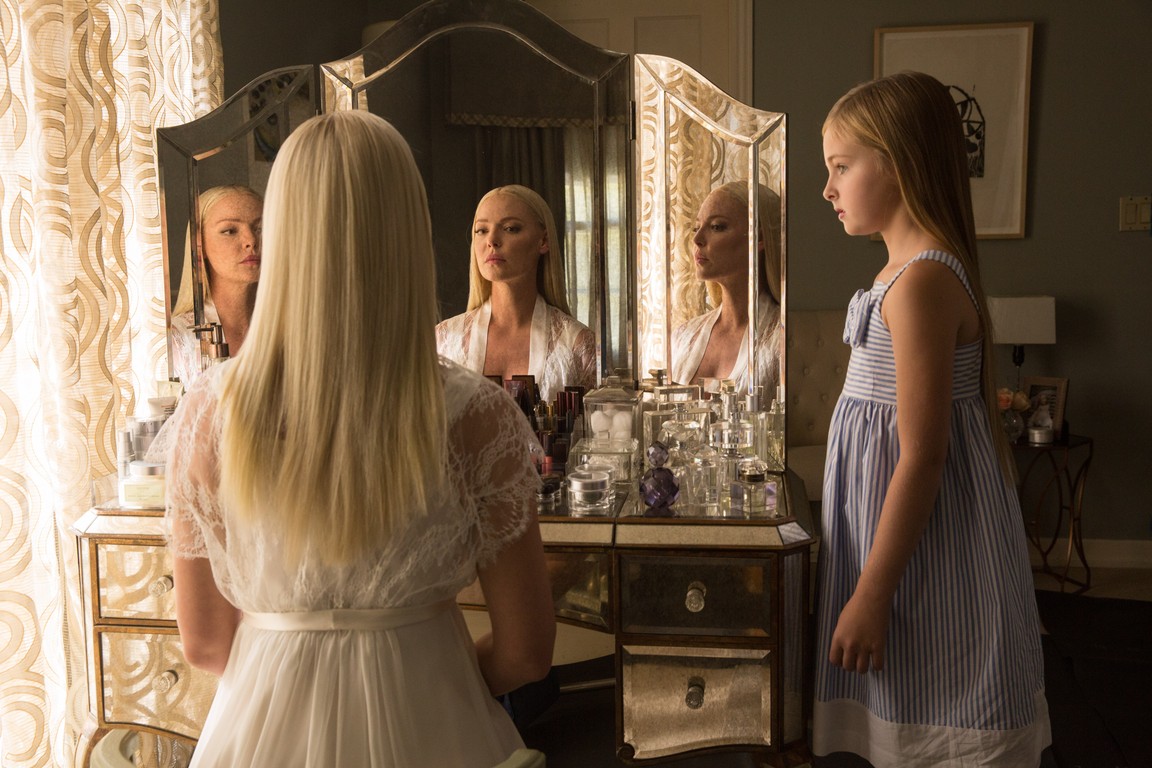 Top Photo: The tension escalates when Tessa and Julia disagree on how to parent Lily.
Middle Photo: Tessa and Julia's relationship ending in violence.
Bottom Photo: Tessa lectures her daughter, Lily.
Photo Credits: Karen Ballard
Q: Does Unforgettable pass the Bechdel-Wallace Test?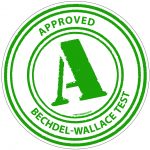 Yes.
Though the themes of Unforgettable revolve solely around men, there are still some minor conversations that take place between the female characters that have to do with other circumstances. For example, there is a scene where Tessa, her mother, and her daughter sit down to tea, where their conversation focuses on good manners and presentation.