Screenwriter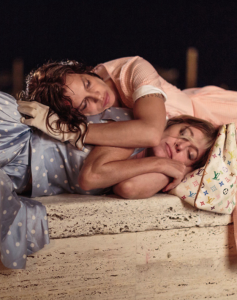 Francesca Archibugi's film Like Crazy (La Pazza Gioia) is the story of an unlikely friendship between two patients at an Italian psychiatric facility. These two women believe breaking out of the physical walls that hold them will set them free, but their psychological walls are what keep their adventures from being everything they hoped for. (GEP: 3/5)
Review by Social Media Manager Georgiana E. Presecky
"Beatrice"(Valeria Bruni Tedeschi) immediately invades the privacy of new patient "Donatella" (Micaela Ramazzotti) when she steals her records from a file room and poses as her doctor, despite being a patient herself. Talkative, extreme Beatrice comes on strong, immediately assuming the more introverted Valentina will want to do things friends do, like share clothes and stories. Though their alternate personalities cause them to butt heads initially, they begin to bond as roommates despite being polar opposites (mostly because Beatrice tries to pry information about her past out of Donnatella, through snooping). Their friendship leads to a creative escape from their villa, running from their counselors, hitchhiking and learning about each other.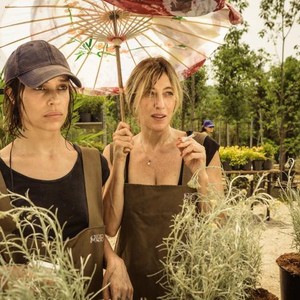 To say "the film moves slowly," would be a euphemism similar to calling Beatrice "talkative." It's true, but it's putting it mildly. Like Crazy is, like, slow, and Beatrice's extremism is irritating. The understanding one might have with her fellow psychiatric patients wears off quickly, as she become more and more meddlesome and narcissistic, despite her budding friendship with Donatella. There are promising moments that keep the story from becoming too nutty, but they evaporate all too quickly and, at times, venture into schmaltz. When the two address their past and family lives and attempt to help each other through, it arguably does more good than the psychiatric drugs they spend time discussing upon first meeting.
The stunning views of Tuscan countryside is one upside of Like Crazy, and a reminder that even people in the most picturesque worlds can have their struggles. Thankfully, the friendship between the two protagonists is strong, and their adventure becomes more fun as they break out of the villa and take on the world together away from the sterile white walls of the facility that brought them together.
Archibugi's script redeems itself by emphasizing female friendships and the hardships of mental illness. Its message is ultimately relatable for viewers – sometimes it takes more than a friend or a counselor to tell you what you need, and you have to figure it out for yourself. If that means breaking away and hopping a bus to the unknown, so be it.
© Georgiana E. Presecky (5/5/17) FF2 Media
Top Photo: Donatella and Beatrice on the lam.
Middle Photo: The villa's patients work in the Tuscan countryside as part of their treatment.
Bottom Photo: Beatrice and Donatella Thelma & Louise-ing it.
Photo Credits: Strand Releasing
Q: Does Like Crazy pass the Bechdel-Wallace test?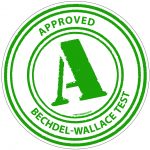 Absolutely!
Donatella and Beatrice eventually open up to each other about deeper topics, like the former's young son, whom she gave up for adoption.