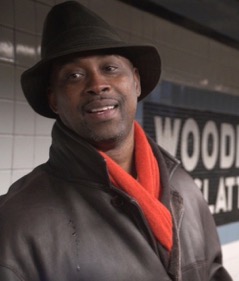 Kenny Anderson, also known as "Mr. Chibbs," is ten years into retirement from the NBA. After the loss of his mother, and the realization that he has thrown away too many opportunities, he makes new strides in bettering himself. Determined to improve his life and the life of his family and armed with the knowledge that he is a work-in-progress; Anderson feels ready to make a comeback…but this time from the sidelines. (LMB: 3/5)
Review by FF2 Associate Lindsy M. Bissonnette
Kenny Anderson was a household name in Queens, New York. As a freshman in high school he was playing on his schools' varsity basketball team and revered as a prodigy. He was quickly scouted by college teams, and eventually attended Georgia Tech, at his mother's request. Just two years later, as a sophomore, he drops out of college and is drafted into NBA. The rest of his career is history, but this documentary strives to cover a different aspect of Anderson's life. Throughout the course of the film, another side of Kenny Anderson is revealed: a darker and much more solemn side. He is trying to connect to his children, struggling to connect to his wife, and all the while he is searching to find what he wants out of life, as he still mourns the loss of his mother and reflects on the challenges he faced growing up.
There are many layers to Anderson, and the documentary does it's best to reveal them all. At his very core Anderson is gentle, generous, and kind, but deeply troubled. Throughout the doc he reveals that in high school, the only places he felt happiness were in the library when he was studying, and on the court where he felt alive. Now, as he staggers through a mid-life crisis, he wants to coach and help kids going through similar situations as his own.
Many interviews in the film discuss his potential when he was in the NBA, and everyone, Anderson included, all agree if he had been able to stay as focused in the NBA as he was in high school, his career would have been more successful. His struggle to stay motivated, and stay sober greatly impacted his performance on the court, and off.
The film has the potential to be something really powerful. It reminds audiences that fame does not mean wisdom, money does not mean power, and there are always consequences to our actions. Unfortunately, the film falls short in execution, and the observational style does not help tell Anderson's story though it does help paint him in a three-dimensional light as it exposes the softer side of him. The lack of structure and set up to Kenny Anderson's story makes the film difficult to follow, and makes him emotionally difficult to connect to.
© Lindsy M. Bissonnette (5/5/17) FF2 Media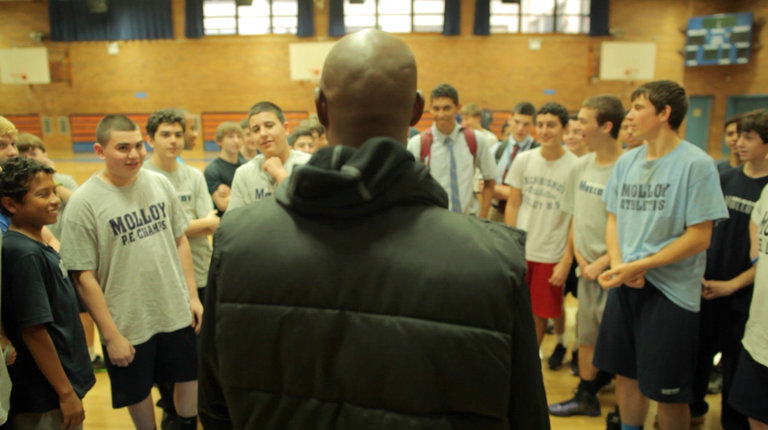 Top Photo: Kenny Anderson on the subway.
Middle Photo: Kenny Anderson drives two of his children to school.
Bottom Photo: Kenny Anderson with a group of high school athletes.
Photo Credits: Abramorama
Q: Does Mr. Chibbs pass the Bechdel-Wallace Test?
Nope.
There isn't a single scene between two women, and are few scenes that even contain women.