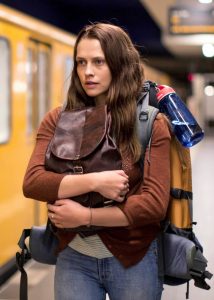 Berlin Syndrome is named for both the city in which the film takes place, and Stockholm Syndrome, the psychological condition where a prisoner falls in love with their captor. From that title, you might guess that it's a story about Stockholm Syndrome, taking place in Berlin, and you'd be very correct. Director Cate Shortland takes us on a wild, dark ride that explores the emotional and physical lengths one woman will go to survive. (GPG: 3.5/5)
Review by FF2 Contributor Giorgi Plys-Garzotto
While traveling in Germany, "Clare" (Teresa Palmer) meets a sweet, friendly local named "Andi" (Max Riemelt). After starting a conversation on the street, they feel an instant connection, and go on to spend several days together, which culminate in them making love at Andi's place and Clare sleeping over there. It's all very cute, but from there the romance decidedly drops off as Clare realizes that Andi has locked her in his house while he goes to work for the day. That night, Andi pretends this was a mistake, but when he gives her a key the next day that turns out not to fit the front door at all, Clare has no choice but to face up to the fact that she is now trapped in a stranger's house, with no one she knows aware of where she is.
Clare attempts to get out of the house: she throws furniture at windows only to find they're reinforced, she tries to get the attention of people on the street, and she even tries to attack Andi when he gets home at night—all to no avail. In the meantime, we get a glimpse into the jumping-off point for Andi's pathological dating preferences in his scenes with his dad, where we hear bits about his absent mother–I'm no psychologist, but the basic point seems to be that Andi's mother left him and his father, giving him abandonment issues that drive him to physically imprison his lovers for fear they will leave him too.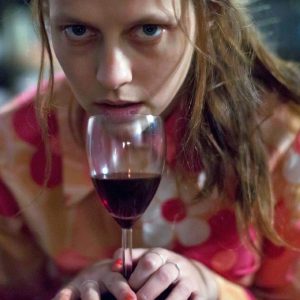 While Clare is initially horrified and scared of Andi, emotional lines begin to blur when Andi's father dies–he and Clare have a moment that leads to a sexual encounter, and soon she is left untied during the day so she can cook Andi dinner and learn to play his accordion. When they spend Christmas together, she asks how Andi "chose" her as they drink wine together on his couch, opening each other's presents. She even asks somewhat jealously if he still thinks about the girl he kept prisoner before her, the semi-gruesome evidence of whom she has found around the house.
While I wouldn't want to spoil the ending, it's fairly predictable. This film has a great premise, but I felt that it repeatedly turned down opportunities to go deeper into its subject matter, and ended up remaining at a fairly unremarkable level of psychological horror as a result. However, it was technically very well done, and was overall a gratifying watch.
© Giorgi Plys-Garzotto (5/27/17) FF2 Media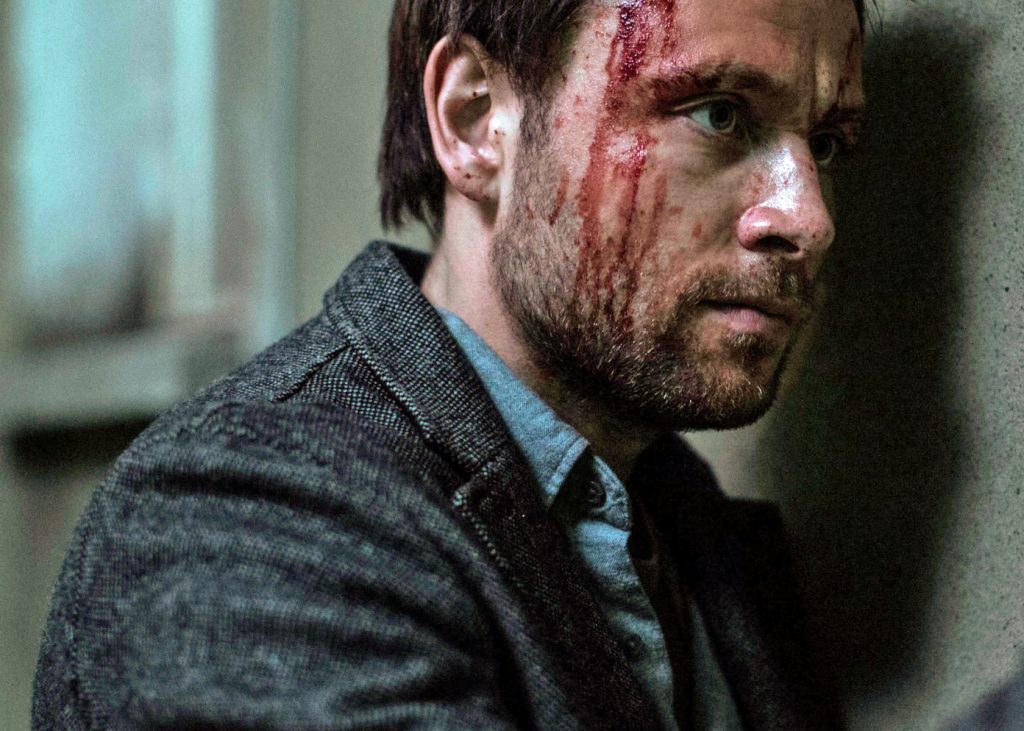 Top photo: Teresa Palmer as "Clare" arrives Berlin.
Middle photo: Clare begins to fall in love with her captor.
Bottom photo: Max Riemelt as "Andi" during Berlin Syndrome's climax.
Photo credit: Aquarius Films.
Q: Does Berlin Syndrome pass the Bechdel-Wallace Test?
No.
All the female characters other than Clare are plot devices or ways to show Andi's public facade.