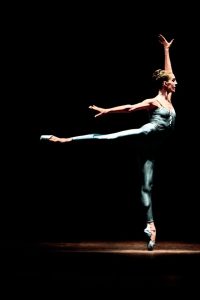 What does it take to be a ballerina? What does it take to be one of the best ballerinas in the world? We've sat through enough images of broken toes, stressful auditions, and tedious rehearsals to know that the journey to the center stage is long and onerous. Perfection is essential and everything less so cannot be tolerated. So it comes as a pleasant surprise that Restless Creature: Wendy Whelan, directed by Linda Saffire and Adam Schlesinger, is not that type of film.
The ballet genre has grown. It is no longer about a skinny-boned twenty-something Natalie Portman hoping to land a coveted part in "Swan Lake." It is about a then 46-year-old superstar, "America's greatest contemporary ballerina," who has already had those parts, owned that stage, and earned adoration from her audience, battling injuries and fears near the end of her ballet career. A rebirth is what the film seeks to present, and what a Phoenix does Ms. Whelan soar. (PTS: 4.5/5)
Review by FF2 Intern Peier Shen
Restless Creature gives rare insights into a dancer's life—a ballet legend struggling to recover from a career-ending injury, and perhaps more profoundly, from self-doubt and mediocrity. The film certainly doesn't sugarcoat the physical pains Ms. Whelan had endured. "Ballerina is God's best athlete." Plenty of footage, including the one hard-to-stomach surgery scene, well establishes the extent of physical stress Ms. Whelan put herself under.
However, the documentary also made a rather radical decision not to glorify her recovery either. Starting from Ms. Whelan taking a break from New York City Ballet to her eventual return to take her final bows, the whole process is faithfully edited: the camera does not omit tender moments the principal ballerina shared with friends and neither does it linger on her heroic triumph over pains. Dramatic episodes like when Ms. Whelan couldn't walk after rehearsals are caught in retrospect: it is what it is and the ballerina is only human.
Perhaps what this film excels at is precisely its willingness to dwell on vulnerability and imperfection rather than serenading miracles wherein the mind triumph over the body. A hint of irony is unmistakably located when Ms. Whelan expresses gratitude towards a lack of injuries throughout her career, while the directors present a series of X-rays of her 12-year-old distorted spine by scoliosis. We are meant to question Ms. Whelan's apparent invincibility. The formidable dancer, who showed no weakness in all the physical therapies, was tearful, talking about her drastic physical decline after being told that she was taken out of "The Nutcracker."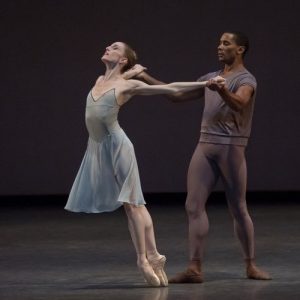 What happens when perfection ceases? And to a ballerina like Ms. Whelan, who is the ballerina without the ballet? Much more than just a mid-life crisis, the recorded phase of Wendy Whelan's life deals very much with one's identity. But instead of mourning for a loss, the film earnestly celebrates a self's possibility for reinvention. There is no miracle here: Ms. Whelan took her final bows on stage with pieces choreographed by Christopher Wheeldon and Alexei Ratmansky and ended her 30-year-long reign over the New York City Ballet. Yet there is a new beginning! As a contemporary dancer, Ms. Whelan is refreshed again, and with new rigor, she swirls on.
Still, it is a pleasure to simply watch Ms. Whelan dance. Dance is life. There's no exaggeration in Ms. Whelan's case. Going through snippets of Ms. Whelan's dance career and a montage of her collaborations with various contemporary choreographers in Restless Creature gives us enough thrills. And we only wish for more.
©Peier Shen FF2 Media (06/22/17)
Top Photo: Publicity Photo
Middle Photo: Wendy Whelan
Bottom Photo: Wendy Whelan taking her final bows on the New York stage
Photo Credits: Paul Kolnik
Q: Does Restless Creature pass the Bechdel-Wallace Test?
Yes, absolutely! Ms. Whelan often consulted her female ballet friends over her injuries, her self-doubts, and her fears. La bande de femmes had been a great support system for the dancer throughout her transition.