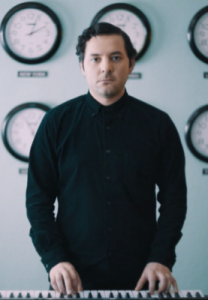 From co-writer Aida Ahadiany and director Babak Jalali, Radio Dreams follows the staff of an Iranian radio station in San Francisco as it anticipates a collaboration between Kabul Dreams ("Afghanistan's first rock band") and the immensely popular metal band Metallica. (GEP: 3/5)
Review by Social Media Manager Georgiana E. Presecky
There is a universal message in Radio Dreams that lies in doing a job you don't want to do in the hope of someday doing what you love. 
The plot follows Mr. Royami (Mohsen Namjoo) and his fellow station employees as they anticipate Metallica's arrival, but it is interjected with a documentary-style interview with the members of Kabul Dreams (as themeselves). Both are interesting but slow-moving looks at the business of radio, from content decisions to the struggles that come with advertising. Alternating between spoken English and Farsi, the plot of Radio Dreams feels real. It ventures into the mundane at times, but only if you aren't paying close enough attention.
Ahadiany's script is much funnier than expected, but the humorous tone of some of the radio shows (one about "unwanted body hair," for example) seems to clash harshly against the dark lighting in the radio station and the blue-ish hue of every scene. The lightness of the exchanges between staff members often feel like they belong in an episode of some alternate-universe Radio Dreams, an American sitcom about the quirky radio station staff preparing for Metallica. (See: General Macarthur's visit to the 4077 in M*A*S*H or REM playing at the Smash Club in Full House.) Other radio shows are downright irritating, like an overly-performed play about penguins that's supposed to serve as some sort of metaphor (must've missed it).
It's not all laughs, which is to be expected with a story about dashed hopes and dreams, but Ahadiany and Jalali balance the transitions seamlessly, leaving the appropriate room for laughs among the more sobering, moral message.
Radio Dreams accomplishes the rare feat of sending its complete message in just less than 90 minutes—it mercifully operates on the same less-is-more philosophy of its central medium. Radio requires listening, and while Jalali does his best to make the film visually interesting, he and Ahadiany's script would've lost me had it gone on any longer. There's a reason we don't watch radio shows or podcasts—there isn't much to see. Despite telling a seemingly universal story about commercialism, office politics and personal morality versus ambition, this feature moves too slowly and quietly to appeal to anyone but the most avid dreamer.
© Georgiana E. Presecky (6/2/17) FF2 Media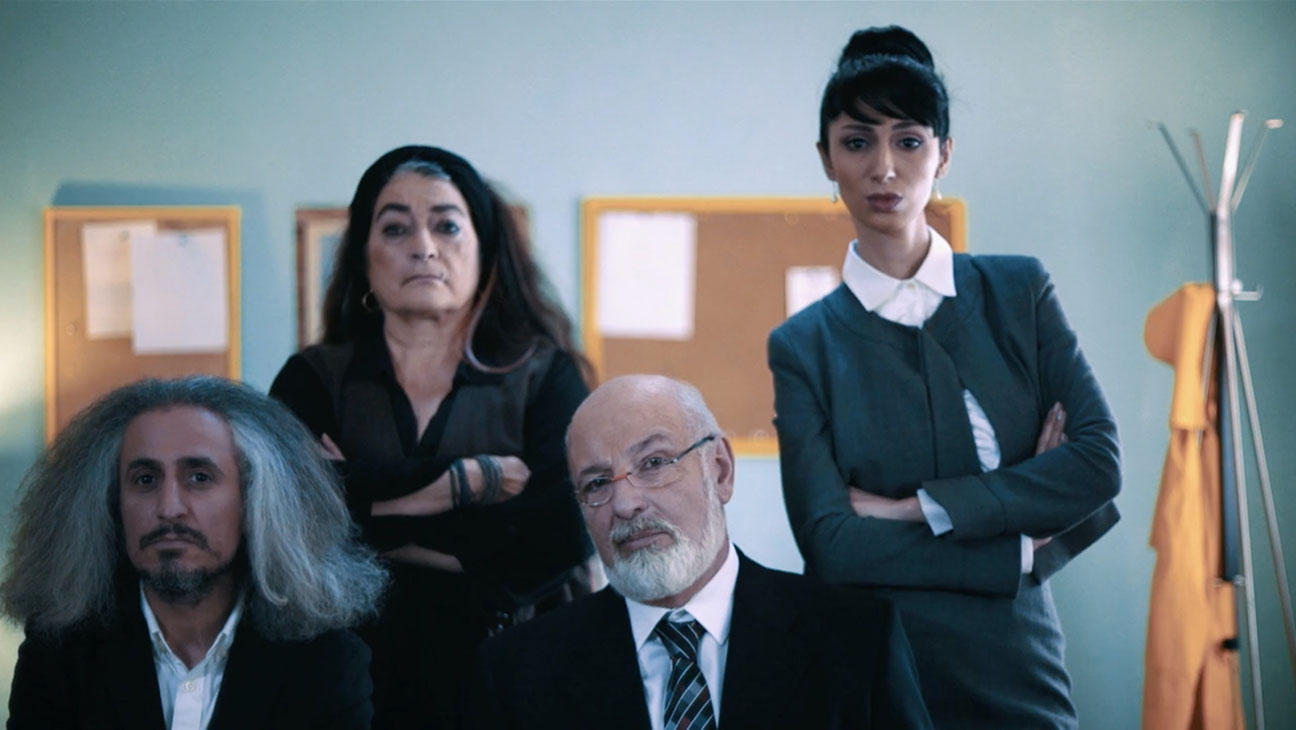 Top Photo: Radio is a central character in the appropriately-titled feature.
Middle Photo: Namjoo is a well-known Iranian singer, but stars as a conflicted station manger in Radio Dreams.
Bottom Photo: Some members of the PARS Radio staff.
Photo Credits: Matson Films
Q: Does Radio Dreams pass the Bechdel-Wallace test?
No.