Director Fiona Tan presents a photo-film meditation on Mount Fuji, which she narrates in character as a woman mourning the death of her partner. She walks us through Mount Fuji's cultural significance to Japan, its physical terrain, and the awesome destructive power at rest within it. Ascent is a visual essay on grief and mortality. (GPG: 4/5)
Review by FF2 Contributor Giorgi Plys-Garzotto
Towards the end of Ascent, Fiona Tan's character "Mary" remarks that film is like fire, and photography is like ice. Film flickers and moves, replaying an action, while photography captures and preserves a single moment. The viewer is tempted in this moment to compare Tan's melding of the two mediums to the subject of the film itself, Mount Fuji—a mountain covered with ice and seemingly still, but filled with molten lava that can burst forth at any moment.
Further, these polarities also appear in Tan's discussion of the past; what is past is over, inactive, but also still present with us, just as Mary's partner, "Hiroshi," (Hiroki Hasegawa) is forever lost to her, but still able to speak to her through photo and memory, as well as through narration as he helps her tell us the story, both of their love, and of Mount Fuji. From old Japanese legends, to Mount Fuji's cultural significance during World War II and its aftermath, to Fuji's most recent eruption (which moved the entire island of Shikoku several meters east), the journey through time gives Tan, through Mary, a start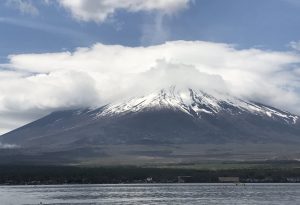 ing point to talk about what it means to photograph, to remember, and to love in the face of time's constant onslaught.

The task of a photo is to evoke rather than to show—to create the full experience of a film through a single frame. Tan achieves this through clever transitions and the throughline of her narration, along with the imposing shape of Mount Fuji present in almost every photo. The film speaks of the literal "ascent" to the top of Mount Fuji, but that's hardly the most important sense of the word the film makes use of. The mountain itself is shaped like a giant up arrow, and has always symbolized a connection to the heavens and eternity in Japanese culture, making Tan's use of it in a story about mortality and transience all the more poignant.
While you may not like Ascent if you're not a fan of documentary or non-narrative film, anyone interested in history, art theory, or experimental film will find it an intriguing thought exercise, an unsettling reminder of death, and a moving portrait of grief. If you're in New York, it's also currently playing for free at Film Forum, so exorbitant Manhattan movie ticket prices are no object!
© Giorgi Plys-Garzotto (6/8/17) FF2 Media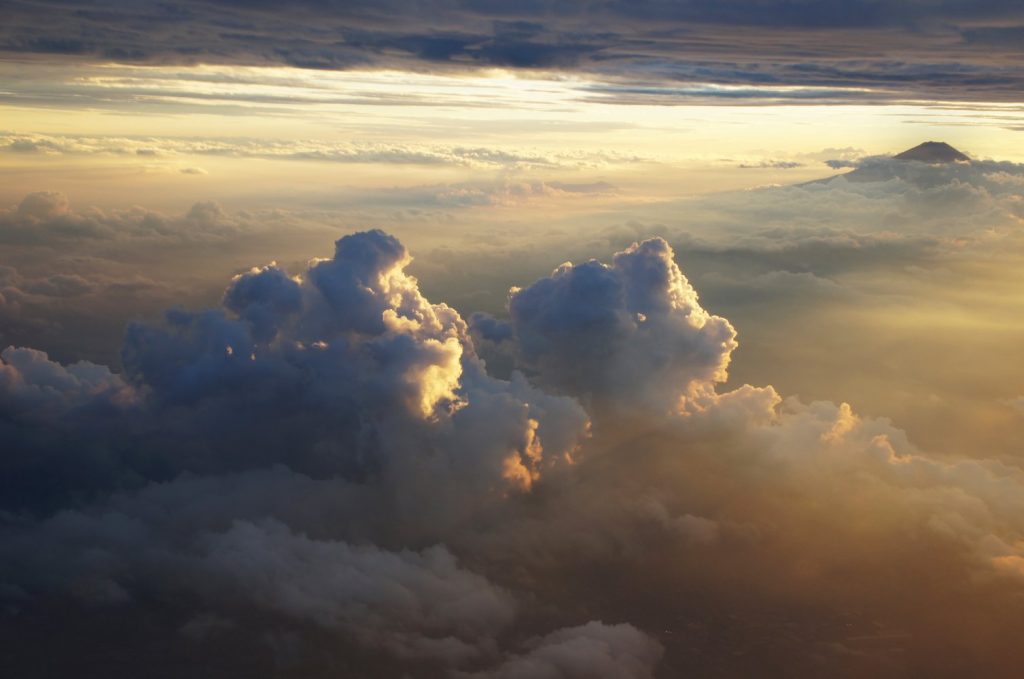 Top Photo: An early photograph of a Japanese woman with Mount Fuji in the background.
Middle Photo: Mount Fuji, obscured by clouds.
Bottom Photo: Mount Fuji from an airplane.
Photo Credit: Antithesis Films.
Q: Does Ascent pass the Bechdel-Wallace test?
No.
Fiona Tan's narration, along with Hiroki Hasegawa as "Hiroshi", are the only two characters in the film. However, we get plenty of insight into Mary's interiority as a character, and she is definitely the main character as Tan's narration is much more frequent than Hasegawa's.