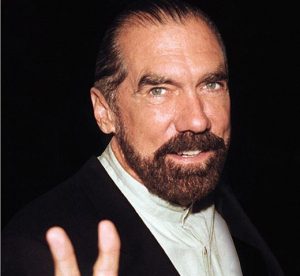 "Success unshared, is failure." That's John Paul DeJoria's motto, and Good Fortune, Rebecca Harrell Tickell's profile on this entrepreneur and humanitarian, proves that "JP" is as good as his word. While the overall message of the film, that capitalism can be reformed if every rich businessperson makes JP's same contributions, is very flawed, taken as one man's story of success Good Fortune is a heartwarming rags to riches tale. (GPG: 3.5/5)
Review by FF2 Contributor Giorgi Plys-Garzotto
JP goes through many career ups and downs, from selling encyclopedias door to door, to being fired from company after company, to finally becoming homeless after an investor fails to come through on seed money. After hitting rock bottom living on the streets, instead of getting a new investor, JP decides to take his products–a hair product line partnering with famous hairdresser Paul Mitchell–on the road. Selling these hair products just as he had once sold encyclopedias, he builds a national brand that is still a standard in hair salons.
We then see all the philanthropic pursuits JP uses his money for–like Elon Musk and other more recent Silicon Valley moguls, JP is passionate about global warming solutions, including sustainable communities and sizable donations to the Sea Shepherd Conversation Society, who intercept whaling boats to protect marine wildlife. He also made the John Paul Mitchell company one of the first to ensure fair treatment of its employees, and to stop using animal testing in developing their products.
While JP's life is interesting and admirable, it's hard not to construe the film as light-hearted propaganda for an updated American Dream, based on benevolent capitalists facilitating equal opportunity for all through charitable donations rather than, you know, pushing for legislation to raise their own taxes.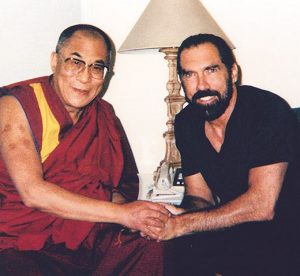 The B-roll portions of the documentary are structured like a filmstrip from circa-1940, updated with more modern editing techniques but mainly constructed out of grainy mid-century footage and almost corny graphics. These sections are even narrated by Dan Akyroyd in a voice reminiscent of an old-time news announcer. The film begins with a sharply stylistic filmstrip portion about the American Dream, moving into a more modern/ 40s fusion style as Akyroyd tells the beginning of the story of conscious capitalism. I found this choice to be almost a glib confession of the film's propagandistic purposes.
Despite the issues with the film's message, though, I enjoyed learning about how JP developed El Patron after going on a tequila factory tour while on vacation, and seeing how his personal struggles to succeed inform the duty he feels to help others.
© Giorgi Plys-Garzotto (6/22/17) FF2 Media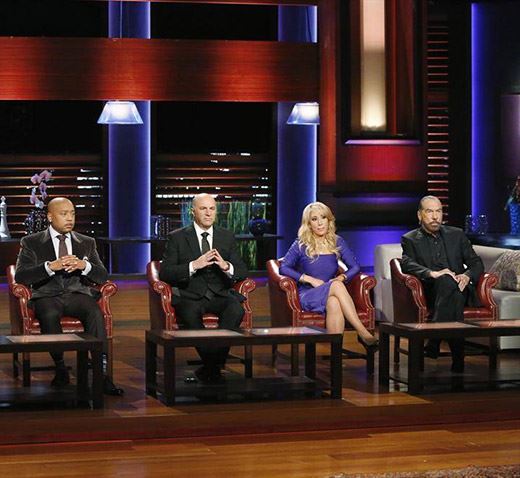 Photo Credit: Paul Mitchell.
Top Photo: John Paul DeJoria.
Middle Photo: JP with the Dalai Lama.
Bottom Photo: JP guest starring on Shark Tank.
Q: Does Good Fortune pass the Bechdel-Wallace Test?
No, due to it being a profile of a male businessman, and the documentary format keeping the women interviewees from talking to each other.