In Transit is a compelling documentary from Lynn True, Nelson Walker and Albert Maysles that examines the lives of passengers on a long-distance train trip. (GEP: 5/5)
Review by Social Media Manager Georgiana E. Presecky
The intrinsic value of the ABC drama Lost was its central idea: that strangers on a plane could crash on a deserted island, each with their own unique backgrounds, hardships and stories, and still find common ground. True and Maysles' award-winning documentary is Lost in real life, telling the stories of various passengers aboard Amtrak's Empire Builder, which transports hundreds of people across the country.
The film seems to have a simple premise, but it quickly delves into these people's lives: what they want, where they're from and where they're going – literally and otherwise. Passengers of all ages and multiple ethnicities are on board, playing cards and sleeping and reading and talking. These seemingly mundane activities serve to emphasize the slice-of-life aspect of True and Maysles' vignettes. There's an immigrant from China and a woman who's nine months pregnant. There's a man who quit his job the day before and the conductor from North Dakota. There are blue-collar workers, families and college students, all headed in the same direction for different reasons.
There's something about transportation that humanizes people. The documentarians are catching these people in transition, stuck between two places. They all have stories, and they tell them openly and surprisingly well, but without too much starry-eyed sentiment. Passengers discuss not only their ambitions and their reasons for travel, but the details that make up a life – favorite movies, children's names and hometowns. It's a rare look at human nature – what we do when we have no choice but to kill time, surrounded by people who seem different than us, but might not be after all. You never know what the people in the seats around you on the train or bus or plane are traveling toward, or away from. But In Transit will reawaken your desire to ask.
You'd have to be fairly cynical not to be moved by the simplicity of this documentary. Its quick pace and effortless formula only lend to the beauty of the small moments and interactions it captures. It's a refreshing reminder that life isn't always as complicated as it seems, especially when the country is passing by through the window.
One passenger sought to console another with a Martin Luther King, Jr. quote: "If I can help somebody as I pass along, if I can cheer somebody with a word or song, if I can show someone they are traveling wrong, then my living will not be in vain." The stories of In Transit are not told in vain, and they will certainly help those who need to be reminded of humanity's simple connections.
© Georgiana E. Presecky (6/22/17) FF2 Media
Top Photo: The Empire Builder is "the busiest long-distance train route in America."
Middle Photo: This passenger reflects on her travels.
Bottom Photo: Strangers on the train bond.
Photo Credits: True Walker Productions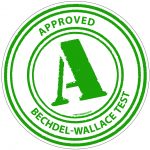 Q: Does In Transit pass the Bechdel-Wallace test?
Yes! Many of the passengers are female and have much more to talk about than men.