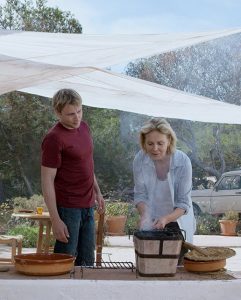 Barbet Schroeder's collaboration with writers Emilie Bickerton, Peter F. Steinbach and Susan Hoffman tells the story of an unlikely relationship set in the picturesque island of Ibiza. Marthe Keller stars as an aging, solitary woman whose life is altered when she meets a young musician. Despite any lulls, it will make viewers want to visit the world captured. (BKP: 3/5)
Review by Managing Editor Brigid K. Presecky
Viewers first meet Martha as an elderly woman, walking with a cane as the sun sets over the Balearic islands. Suddenly, the film cuts to 10 years earlier in the bright, sunny spring of 1990 (after the fall of the Berlin wall). The stage is set for the audience: the time, the place and the historical context. But like many interesting stories, it narrows its focus to a few characters to fully immerse us in a world we may never experience.
We meet younger Martha as she speaks English to a nagging German man. They banter back and forth with attitude, arguing about how she wants nothing to do with her country. Rather, she has decided to live on the island of Ibiza. Away from anything and everything that is German, she spends her days overlooking the beautiful landscape she now calls home.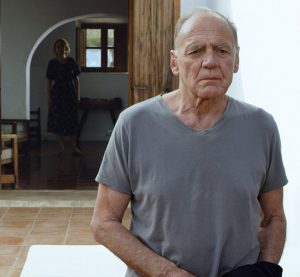 The island, still known for its European nightlife, is home to the Amnesia nightclub, where their new DJ (DJ Gello) has just begun working. He also happens to be living next to Martha.
Their unique relationship becomes the centerpiece of the story, as the young DJ who goes by the name of Jo (Max Riemelt) falls in love with his newfound friend. As the camera lingers on their faces during heartfelt conversations, you get to know both on a deeper level, completely understanding their growing connection. When Jo's family visits from Germany, an additional set of characters are introduced (Corinna Kirchoff as his mother, Bruno Ganz as his endearing grandfather) and become equally as engaging.
We spend time with these unlikely matches at a slower pace than viewers are used to with American films. Rather than cut after cut, the film has lengthy sequences of quiet moments and simple dialogue. They make you wish you were having dinner at their small wooden table, the waves and the birds sounding so crisp and clear they are characters in and of themselves.
The peaceful setting is the perfect backdrop to the story about adapting to new ways of life. The script tells the story of Martha and Jo, yet, will make viewers examine their own history and their own family dynamic, making them reflect on where they're from, and more importantly, where they're going.
© Brigid K. Presecky (7/24/17) FF2 Media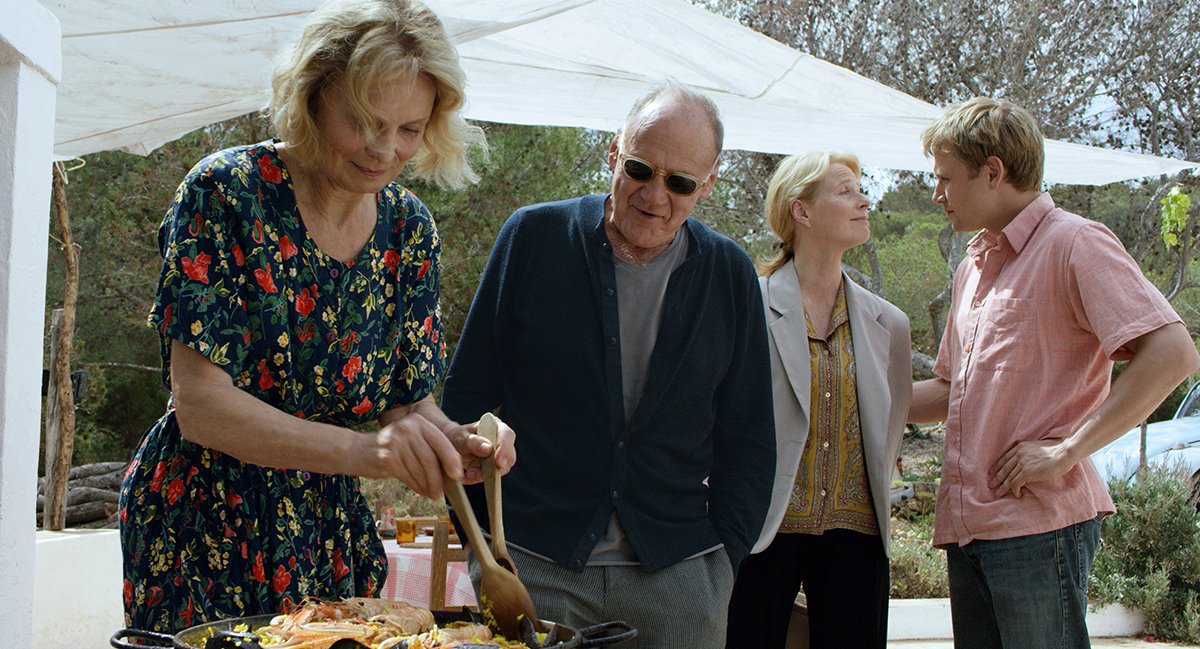 Top Photo: Marthe Keller and Max Riemelt in Amnesia
Middle Photo: Bruno Ganz as Jo's grandfather
Bottom Photo: Bruno Ganz, Marthe Keller, Corinna Kirchhoff and Max Riemelt
Photo Credits: Vega Film, Les Films du Losange, Arte France Cinéma
Q: Does Amnesia pass the Bechdel-Wallace test?
No.