Alethea Jones' Fun Mom Dinner is a charming but unoriginal addition to the genre of "group of busy urban friends without much time to go out has a rare wild night together, which quickly goes off the rails due to drugs, crime, or sexual escapades the characters would not usually participate in." (GPG: 3/5)
Review by FF2 Contributor Giorgi Plys-Garzotto
"Emily" (Katie Aselton) has just moved to a new town with her family, where the only person she knows is her college friend "Kate" (Toni Collette). Her life is insular and monotonous, going between managing her children, dealing with her husband's total lack of interest in sex, and venting about all her day-to-day problems with Kate. So when two moms from their kids' preschool class, Melanie (Bridget Everett) and Jamie (Molly Shannon), ask her out to the titular Fun Mom Dinner, Emily feels like it's a chance to break out of her rut.
Unfortunately for Emily, Kate has a history of clashing with Melanie, who volunteers as an extremely aggressive traffic coordinator for their kids' school. After a difficult dinner, however, Kate and Melanie find common ground in a shared interest—marijuana. They convince Emily and Jamie to get high too, and when they run out Kate takes them to the local dispensary to load up on more, followed by barhopping. The women all bond over getting totally trashed together, and their frustrations and dissatisfactions with their busy bourgeois lives bubble to the surface.
Fun Mom Dinner also features Parks and Rec's Adam Scott as Emily's husband "Tom." He and another husband spend the film watching the kids, experiencing childcare seemingly for the first time. This part of the film is mostly the old shtick about how men don't do their fair share to take care of children—and while it's still an apt stereotype, it doesn't make the plotline any less recycled.
Sidebar: men get critiqued for the same foibles in film, but couldn't we go as far as to show what a man who pulled his own weight around the house would look like? Or maybe the problem isn't that the story itself needs to be changed—what if Tom and Emily's marital problems weren't resolved in 80 minutes with a Sixteen Candles reference?
While Fun Mom Dinner doesn't do much to build on films like The Hangover, Girl's Trip, or Rough Night, it's got chemistry between the main cast, which brings out the best in an otherwise unremarkable script. It's a great soundtrack made up mainly of forgotten 80s hits, which will please any mom seeing the film, and probably a lot of others as well!
© Giorgi Plys-Garzotto (8/21/17) FF2 Media
Photo Credit: Gettin' Rad Productions.
Top Photo: Emily, one of the main friends in Fun Mom Dinner.
Middle Photo: Kate, Emily's roommate from college.
Bottom Photo: The whole friend group together.
Q: Does Fun Mom Dinner pass the Bechdel test?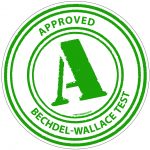 Absolutely! All the main characters are women talking mainly about the stresses of their daily lives. Often this involves their husbands, but there's also a lot about managing kids and reconnecting with their youthful selves.