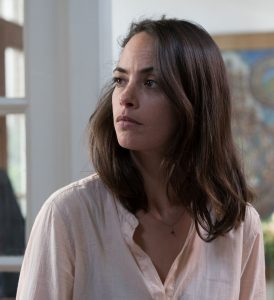 After Love, originally titled L'economie du couple, depicts a couple that is finally reaching the end of their relationship after fifteen years of trying to build a life together. Director Joachim Lafosse partners with writers Mazarine Pingeot and Fanny Burdino, and together, they deliver a feature where the reality of the stresses and burdens of everyday life replace romance. (KIZJ: 4/5)
Review by FF2 Associate Katusha Jin
"Marie Barrault" (Bérénice Bejo) is a working mother who bears the bulk of the financial burden in her relationship with occasional help from her well-to-do mother, "Christine" (Marthe Keller). "Boris Marker" (Cédric Kahn) is a middle class architect who is out of a job and is having financial troubles. The two are parents to a pair of young twins, "Jade Marker" (Jade Soentjens) and "Margaux Marker" (Margaux Soentjens), and despite Marie's efforts to live a life without Boris, the four of them spend most of their time living together.
Marie tries to enforce a schedule for sharing the kids, but Boris often doesn't follow it and comes as he pleases. He refuses to move out unless he is given his fair financial share of the apartment. Marie, on the other hand, insists to her friends and her mother that she simply does not love him anymore and detests her husband's presence. His inability to be financially stable drives her further and further away from him.
Amidst the crossfires between the Marie and Boris, Lafosse doesn't forget to incorporate the realities of parenting and how it adds weight to their already strained relationship. Even with all the arguing, the parents still have to check the kids' homework, ensure they wash after school, and take the children to soccer practice on time. All of these daily activities show how tiring the endless responsibilities as a parent can be. Nevertheless, both parents fight over their time with the children and this becomes yet another thing they cannot agree on.
Lafosse is incredibly successful in his use of space. Even though the space of the apartment is limiting, the director and his cinematographer, Jean-François Hensgens, make sure that this does not affect their story. The two are able to seamlessly follow each character in their actions and interactions in the apartment throughout the film. The film is told almost completely from the premise of their apartment, which is a smart choice made by the writers Pingeot and Burdino as it becomes a symbol of the main constant in their life thus far. It is the place where they used to live together as a couple, the place where their children are growing up, and now it is the battleground of their spiteful conflicts. Ironically, the ownership of the apartment is also the cause of the dragged out separation process. Pingeot, Burdino, and Lafosse develop a screenplay that is able to overlap the safe environment intended for the children with the tiring and stressful place of the adults. This claustrophobic environment created by Lafosse enables both Bejo and Kahn to give true-to-life performances as a couple falling out of love.
Although the acting is of a very high quality and there are many commendable moments in this film, it isn't without fault. The screenplay is slow at times and lacks a climax, which would be more enticing for an audience of a feature film. There is also a lot of mystery about the relationship between the two lead characters, as the writers do not go beyond explaining its current state. A lot about the history of Marie and Boris remains ambiguous. Nonetheless, the film is well acted and shot, which make it a very pleasant watch.
© Katusha Jin (8/11/17) FF2 Media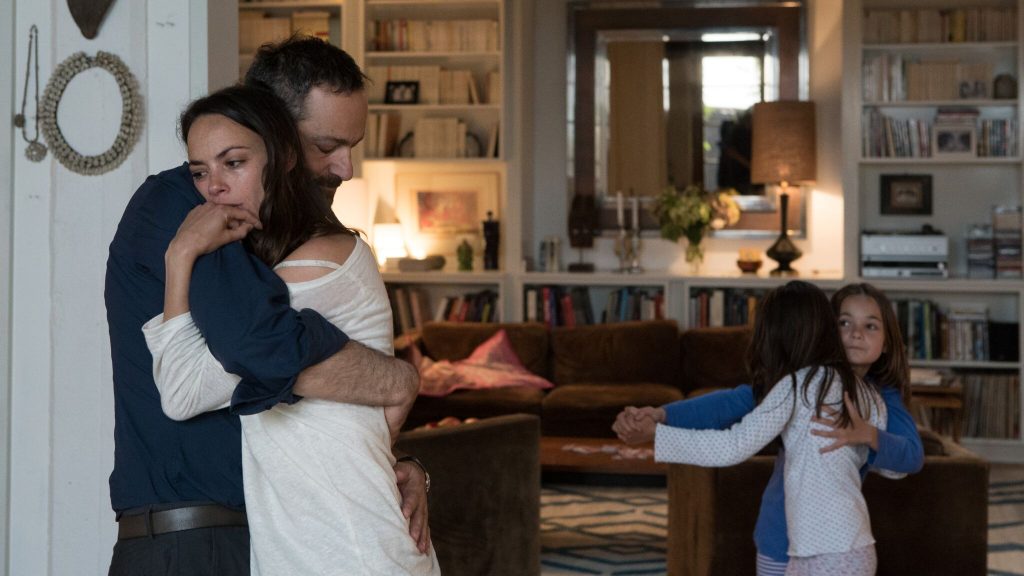 Top Photo: Bérénice Bejo as Marie Barrault.
Middle Photo: Boris with his two children, Jade and Margaux, on the living room couch.
Bottom Photo: Marie, Boris, Jade, and Margaux dancing in the living room at night.
Photo Credits: Fabrizio Maltese
Does After Love pass the Bechdel-Wallace test?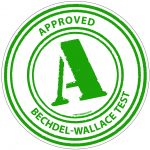 Yes.
There are multiple occasions where Marie talks to her two girls, Jade and Margaux, about homework, bathing, and soccer.