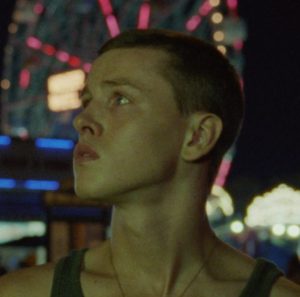 After a successful debut with It Felt Like Love, writer-director Eliza Hittman brings to the screen Beach Rats. She partners with Director of Photography Hélène Louvart to tell the story of a sexually confused teenage boy who finds himself lost in a world where there is no "coming out". (KIZJ: 4/5)
Review by FF2 Associate Katusha Jin
Hittman explains "Beach Rat" as a colloquial term for a certain type of youth, who often comes from a broken family and becomes misguided by drugs and alcohol. Beach Rats attend local firework displays on the weekends and spend most of their time around the sandy coast. This story follows "Frankie" (Harris Dickinson), who meanders between three social spheres he tries to keep separate: his barely functioning family, his 'beach rat' friends, and his relationship with himself.
The movie begins with flashes of Frankie, a teenage boy, taking topless photos in a mirror. The audience feels a sense of pity and understanding as each flash shows a different angle of his body, which begs for approval and proof of his masculinity. Whilst each part of his life seems to be crumbling, he scours the Internet to fulfill his desires and cravings of feeling wanted.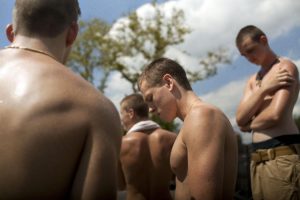 Although he has a bedroom upstairs, Frankie chooses to hide away in the basement as he explores his sexuality through the Internet and with his girlfriend "Simone" (Madeline Weinstein). We see him act impulsively and dangerously so many times as he yearns for acceptance, whilst simultaneously fearing the embarrassment that his secret explorations could lead to. Hittman portrays Frankie as a young boy who tries hard to reconcile these three spheres, but each attempt leads to further affirmation of how separate they really are.
Originally Hittman wanted to cast locally around the Brooklyn area to keep the film's authenticity. After watching the film, the audience would never have guessed that Harrison is from the outskirts of London, UK. His performance proves not only authentic, but also incredibly honest and vulnerable. Each close-up of his eyes reveals the helplessness that comes with youth. He embodies the pain of a teenager growing up in an environment that lacks guidance.
Hittman describes coming of age as an "erotic place" and uses this movie to explore the intersection between sex and violence. When sex is involved, we often "don't want to address [it]". Beach Rats is Hittman's way of reminding us just how destructive it can be to "hide who you are from your family, community, and society".
© Katusha Jin (8/25/17) FF2 Media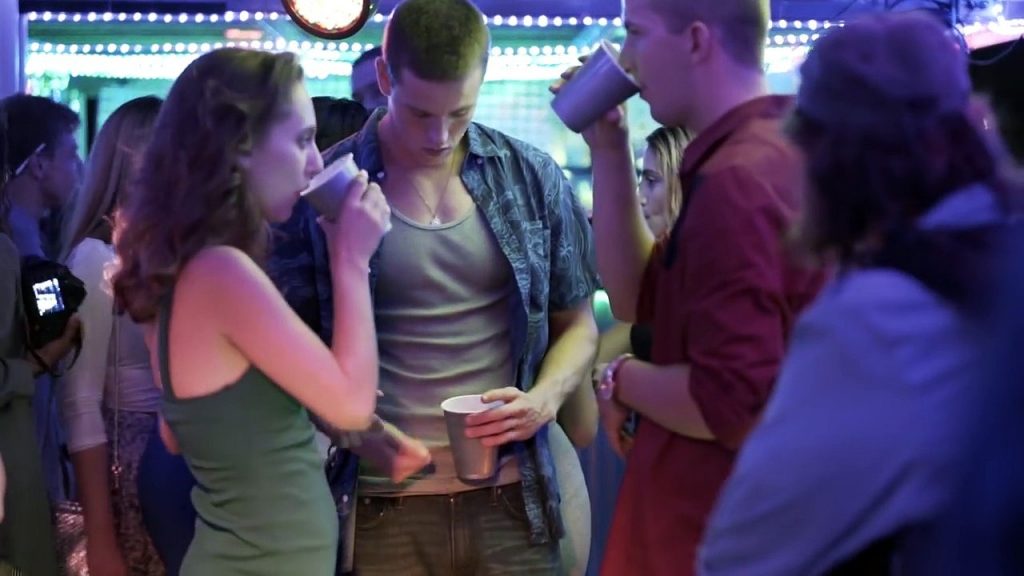 Top Photo:"Frankie" (Harris Dickson) at a local firework display.
Middle Photo: Frankie amongst his "Beach Rat" friends.
Bottom Photo: Frankie and "Simone" (Madeline Weinstein) at a party.
Photo Credits: Neon Distribution Company
Does Beach Rats pass the Bechdel-Wallace test?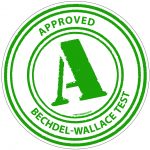 Yes.
There is a moment where Frankie sits at the breakfast table with his girlfriend "Simone" (Madeline Weinstein), his mother "Donna" (Kate Hodge), and his sister "Carla" (Nicole Flyus), and the women bond while discussing Carla's request to get a bellybutton piercing.
Comments about the Cinematography
Hélène Louvart, the Director of Photography, is a nominee for for the category of "Best Cinematography" at the 2017 Independent Spirit Awards. She has previously been nominated for the Gaudí Awards, and has won the "Best 3D Documentary Film" at the Camerimage and "The Cinematographer Award" at The WIFTS Foundation International Visionary Awards.
I watched Beach Rats at the 2017 New Directors/New Films Series at the Film Society of Lincoln Center in New York. During the post-screening Q & A with Eliza Hittman, she divulged the choices made behind the camera with Hélène Louvart that created the aesthetic of this film.
It began with Facebook images as visual references as the pair discussed the possible directions the look of the film could take. One particular film reference Hittman mentioned was White Epilepsy, a film by Philippe Grandrieux. The "body horror" feeling of the film, achieved by being lit entirely by frontal light, became one of the core influences in Hittman and Louvart's visuals for Beach Rats. Shot on an ARRI Super 16 camera, the lack of traditional film lighting made for a grittier, darker, and more confined feeling. Hittman and Louvart avoided the sensitive digital cameras and trapped the story at the beach in the darkness where it belongs.
Despite initial worries from the crew about this style of lighting, Louvart reminded everyone that cinema is about making these artistic choices, and this style of lighting was their artistic choice. For the cinematography, this was a brilliant decision.
To put Louvart's nomination in context, there have only been 3 women nominated in this category in the past 8 years. That is an embarrassing count of 3 out of the 40 available nomination spots. Congratulations for your well-deserved recognition, Hélène Louvart!