Director Jennifer Brea, originally a PhD student at Harvard, becomes the voice of 17 million worldwide silent sufferers in her eye-opening personal documentary about Myalgic Encephalomyelitis, otherwise known as Chronic Fatigue Syndrome (ME/CFS). Unrest is a scream for help from those who have been deprived of the much-needed support from doctors and loved ones alike. (KIZJ: 5/5)
Review by FF2 Associate Katusha Jin
Jennifer Brea is struck by a 104.7-degree fever. But this time, it doesn't disappear the way normal fevers do. Out of thirst she gets out of bed to get a cup of water, but her body ceases to be able to move; she is left on the floor and cannot walk a step further. This is far from the end of the vast number of symptoms that would follow. Her sensitivity to light increases drastically to the extent that her head is pierced with pain from the slightest amount of sunlight. At times her mouth fails to form words and produce anything but gibberish sounds for hours. Even the simplest action of clenching a fist can be an impossible task. Scarier than having these symptoms, is not knowing what causes them, and being misdiagnosed with hysteria by professional doctors. Brea pieces together many of her own personal recordings with interviews from others and documents her entire journey with the debilitating disease.
The once lively, smart, and active woman, is now a bedridden body which, at its worst moments, can only drink if her husband, Omar Wasow, feeds her from a bottle. Misunderstood by doctors and left in the dark, Brea's craving for an explanation of her illness leads her to Google as her soul source of information. She finds many who have had similar symptoms and realizes that it is a disease called Myalgic Encephalomyelitis, or Chronic Fatigue Syndrome (ME/CFS). In fact, 1 million people suffer from CFS in the US alone. However, she and her husband also find that there is still no cure available for this life sucking disease.
Most would never consider sitting up in bed and putting our feet on the ground as a difficult task. Yet, for young Jessica, a patient with CFS, this is a physical feat she has only performed once in the past 8 years, after which her body convulses and shakes uncontrollably. Brea contacts many other patients and hear their own struggles with the disease, whilst questioning her own ability to be a mother, a wife, and, most importantly, a human being. This is a lifestyle that most never think about.
Some hug their cameras and kiss it goodbye, others go to places using their minds just to stay sane. Jennifer Brea has made a remarkable and brave attempt to co-write this documentary with Kim Roberts. Accompanied by music from the talented Bear McCreary, this film is moving on so many levels; it is heartbreaking, shocking, and exceptional at propelling forward so many hushed up stories. People's lives are at stake, and yet most medical students do not even know that this disease exists. This movie must be seen by as many people as possible, especially those that could help find a cure and save these tortured lives, who can do nothing but wait for a miracle and pray that it comes in their lifetimes.
© Katusha Jin (9/23/17) FF2 Media
Top Photo: Omar and Jennifer.
Middle Photo: Jennifer at her wall of science, researching about the disease.
Bottom Photo: Omar and Jennifer in their bedroom surrounded by pills.
Photo Credits: Jason Frank Rothenberg and Shella Films
Does Unrest pass the Bechdel-Wallace test?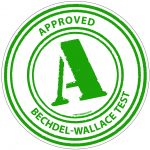 Yes, without question.
Jennifer interviews many women who talk about their daily struggles with Chronic Fatigue Syndrome, many of which are about fighting hard to simply be able to exist everyday.