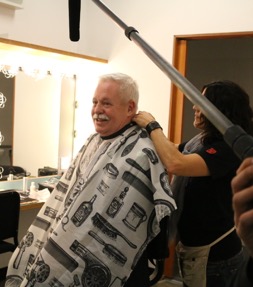 San Francisco is known for many things, its daunting and angular streets, the rumbling ground, the food, but it's most known for LGBTQ writer Armistead Maupin. Director Jennifer M. Kroot dives deep into the mind and past of Maupin in this gripping and revealing documentary, which exposes him for the sometimes-cavalier, sometimes-standoff-ish, but always loving pioneer writer and activist that he still is to this day. The Untold Tales of Armistead Maupin reveals the man behind the pen, and you won't want to miss it. (LMB: 4.5/5)
Review by FF2 Contributing Editor Lindsy M. Bissonnette
High up the winding steps to a beautiful San Francisco townhouse lives Armistead Maupin. Upon first glance he seems like an average man with bright shining eyes, a large mustache, and a musical voice like an orchestra. But upon further inspection, under the careful lens of Director Jennifer M. Kroot, we see that there's more than meets the eye to this outwardly cheerful man.
His youth in Raleigh, North Carolina was spent as a conservative, in hopes of earning his fathers love and respect. Little did he or his family know that underneath the Navy uniform was a rainbow flag waiting to be waved. After a midnight meeting at a park bench with a stranger, where a sudden realization of his sexuality hits him, Maupin moves cross-country to the home of the Golden Gate Bridge, and begins his life anew as a writer.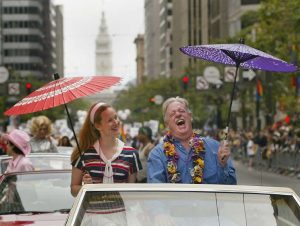 Well before the world was ready, Maupin was writing fully formed gay and trans characters for the page and screen. His romantic and poignant stories resonated in the hearts of people across the country, but were often stomped out by conservatives who didn't want to see or hear them. It's amazing that Maupin was able to accomplish so much. He paved the way for LGBTQ stories both printed and filmed, and for that, storytellers owe him.
With interviews from big names like Laura Linney and Sir Ian McKellen, Maupin's happy-go-lucky façade begins to shrivel, and we learn about the dark sides of him as well. Despite his brilliant smile and kind eyes, like most artists, he has a sad backstory. A distant and homophobic father, an HIV positive lover who left him once life-saving medicine was available, conservative anti-LGBTQ higher-ups determined to end his career, friends and loved ones dying of AIDS, the list goes on and on of what he has endured, but Maupin is still able to smile, tell his story, and continue on.
Though the documentary highlights him in a wonderful way, Kroot is unafraid to show these darker sides of him as well, the side that out-ed closeted individuals without their consent, among just a few of his many dark days.
From sweeping sequences of the beautiful San Francisco architecture, to whimsically-animated chapter title sequences, The Untold Tales of Armistead Maupin gives us an inside look at the famous writer and activist. Director Jennifer M. Kroot does a beautiful job of highlighting all of Maupin's highs, and gently reminding us of all of his lows, as if to remind us that though he is a legend, he is only human.
© Lindsy M. Bissonnette FF2 Media (10/2/17)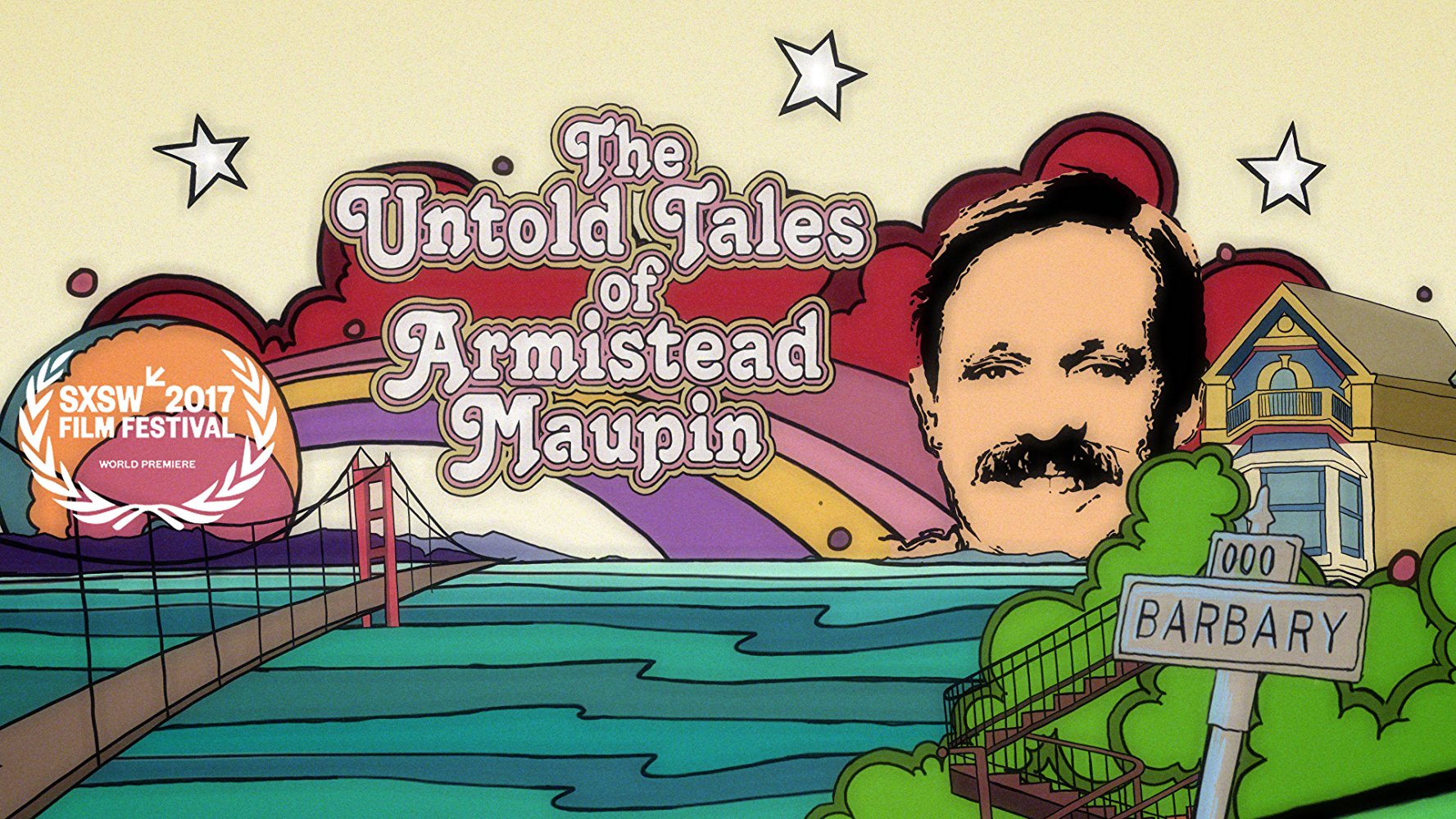 Top Photo: Armistead getting ready for an interview.
Middle Photo: Laura Linney and Armistead Maupin at the San Fransisco Gay Pride parade.
Bottom Photo: Animated title page of The Untold Tales of Armistead Maupin.
Photo Credits: Will Zang
Q: Does The Untold Tales of Armistead Maupin pass the Bechdel-Wallace Test?
No.
BUT! Throughout the documentary we see clips of Maupin's work, like Tales of City starring Laura Linney as "Mary Ann Singleton" in which there are scenes between her and her landlady, "Anna Madrigal" (Olympia Dukakis). But there are no conversations in the documentary itself between two females.