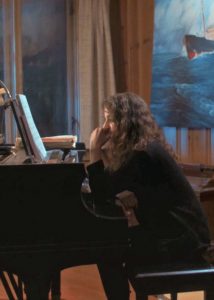 A college dropout drifts back and forth between her boyfriend in New York City and her family in Connecticut after her aging father suffers a debilitating stroke. Caught between two different lives, and struggling with feelings of inadequacy and frustration toward her family, "Vicki" must come to terms with her feelings and move forward. Director Victoria Negri writes and stars in her first feature-length film, Gold Star, which captures the raw emotion and scathing honesty of the not-so-pretty hidden sides of ourselves. (RMM: 4/5)
Read FF2 Media's interview with director Victoria Negri HERE.
Review by FF2 Intern Roza M. Melkumyan
Vicki, once an aspiring classical pianist, is a young college dropout living in New York City with her less-than-perfect boyfriend "Trevor" (Max Rhyser). Having made a life for herself away from her family, Vicki spends her time working part-time at a health club. One morning, "Vicki"  (Victoria Negri) receives an urgent call from her mother "Deanne" (Catherine Curtin) saying that her 90-year-old father, "Carmine" (Robert Vaughn) is in the hospital after suffering a stroke. Vicki takes the train home to Connecticut, and her friend "Rachel" (Rebeca Fong) drives her to the hospital, where she finds Deanne bickering with a nurse. Dryly, Deanne states that if she cared what others thought of her then she would not have married a man twice her age.
At home, Deanne gets a call from Vicki's half-sister, "Maria" (Anna Garduno), who is distraught at the news of her father's stroke. Maria insists that Carmine recover at home, and she promises to spend a few nights with the family to be with him. Though Deanne and Maria have never gotten along — perhaps because of their proximity in age and Deanne's marriage to her father — the two put their differences aside to be there for Carmine. Still, Maria harbors resentment towards Deanne and Vicki for living in the home that was once hers. Wishing to escape her turbulent home life, Vicki turns to Trevor, who seems more interested in maintaining a strictly sexual relationship.
Life in Connecticut is not easy for our protagonist. To alleviate some of her mother's stress, she must sometimes stay home to care for her wheelchair-bound and nearly mute father. Carmine has lost much of his physical freedom and ability to communicate with others, and Vicki cannot hide her bitterness and frustration towards both of their situations. However, for the sake of her family, she must learn to be a caretaker while she sorts out her own inner storm of emotions in regard to her love life, family, and her career path.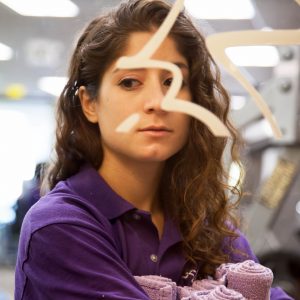 Writer and director Victoria Negri stars in her debut film, a semi-autobiographical work that must be commended for its brutal, unflattering, yet honest portrayal of complex relationships.
Negri drives the film with her performance, capturing reality in its mundane glory through the dialogue she exchanges with others. The placement of such genuine conversations is uncomfortable to watch as a millennial. I see the the persistently present cell phone become a character itself, making me realize that I, too have allowed technology to consume my life and the lives of my peers.
Gold Star boasts a score that reflects the raw emotions of its characters, from a crescendo that mirrors the urgency of Vicki's own inner storm or a low hum that brings out the sluggishness she feels at her job. At odds with herself, Vicki shows us just how taut she is wound. Interactions with her father where she loses her temper show just how easily she may snap when all she wants to do is communicate her love for him.
The other standout actor is Robert Vaughn, who, given no actual dialogue, still exhibits a sea of emotions. With the slightest tilt of the head, set of his mouth, or glint of the eyes, we feel his frustration at his inability to either take care of himself or adequately communicate with his loved ones. He strains against the restrictions his stroke has placed on him, and the humility he must inhabit at his physical regression.
Though the aimless pace of the film appropriately reflects the protagonist's life, it sometimes feels too slow. This want of clarity carries over to the characters as some beg to either be more developed or cut completely. For example, Vicki's friend Rachel is superfluous to the overall story, as we only see her when she gives Vicki a ride to the hospital and when the two share a shallow conversation at a local bar.
In her film, writer/director/actor Negri tackles issues of abuse, familial and unconventional love, and feelings of inadequacy while capturing the tension that exists in their relationships. Though it lacks focus at times, Gold Star boasts a host of incredibly relatable characters and is not afraid to show genuine emotions and vulnerability.
© Roza M. Melkumyan (11/10/17) FF2 Media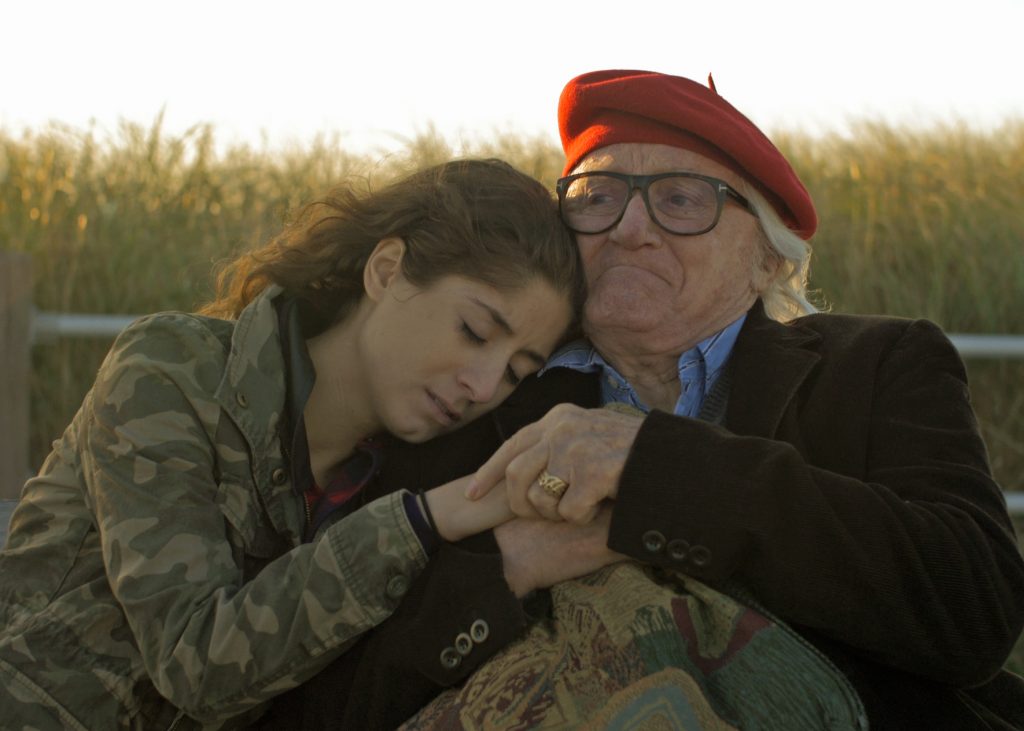 Featured Photo: Vicki and Carmine at the house.
Top Photo: Vicki seeks solace at her piano.
Middle Photo: Vicki brooding at work.
Bottom Photo: Vicki and Carmine together at the beach.
Photo Credits: Lora Warnick
Q: Does Gold Star pass the Bechdel-Wallace Test?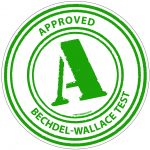 Yes.
Vicki has conversations with her friend Rachel, her mother Deanne, and her half-sister Maria. Even though Carmine's name is often at the center of these conversations, what is actually discussed is not him, but how they are to care for him as well as how they are to interact with one another given the severity of his condition.
Deanne has to deal with Maria's legitimate presence in her husband's life, Vicki has to learn to appreciate Maria's bitterness about being a visitor in a house that used to be her own.