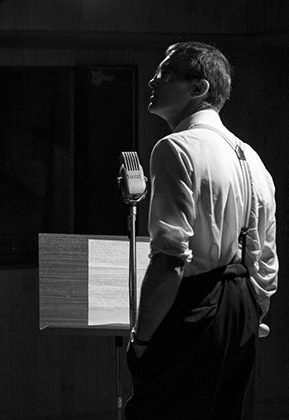 The Irish biographical drama written and directed by Pat Collins (and co-written by Eoghan Mac Giolla Bhride and Sharon Whooley) tells the story of legendary "old-style" singer Joe Heaney. Selected as the Irish entry for the Best Foreign Language Film at the 90th Academy Awards, Song of Granite is a unique portrait of a man's life; breathtakingly cinematic in black and white film. Spoken in English and Gaelic. (BKP: 3.5/5)
Review by Managing Editor Brigid K. Presecky
In a nonlinear telling of a musician's life, Collins tells historical fiction-like narratives mixed with actual documentary footage of Joe Heaney. Born in 1919, Heaney learned to master the art Irish folk singing in the beautiful landscape of Carna, County Galway. Filmed in black-and-white, the scenic footage of Ireland's west coast is breathtaking, becoming a character in its own much like Austria in The Sound of Music.
Richard Kendrick's cinematography captures the essence of the country, with the hills and small towns painting the backdrop for young boy Heaney, played by a precious Colm Seoighe. He listens to the sound of song in his 1930s cottage, inspiring his passion for "seannós" singing when he is older (Micheál Ó Confhaola).
The film unfolds unlike the traditional biopic, showing the man's professional and personal struggle, including his choice to leave his wife and children for greener pastures (or so he hoped). The snippets of life are poetic, albeit slowly paced with a purpose. By the time we see Heaney in 1965, working as a doorman in Manhattan, he's older and wiser and still unsatisfied. The only happiness he finds – or found – was in his music.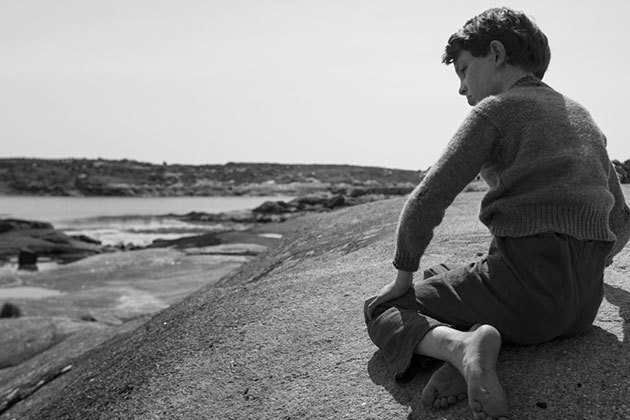 In his later years, Heaney (Macdara Ó Fátharta) confides to different women that he wants to go back to Ireland, his homeland calling him to return. Like many people looking back on their years, Heaney fondly remembers the place he once wanted to escape, the place that contributed to his talents and whole being.
Although all three portrayals of the musician are captivating, it is young Colm Seoighe who brings the nostalgia, the warmly familiar presence a la Ron Howard in his Andy Griffith days. He's equally engaging as the slow acapella music which unfolds along with the story, a beautiful love letter – and song – to Ireland and its people.
Heaney's particular journey may not appear to be relatable to the 21st Century audience, most notably American viewers who are unfamiliar with the name, but Song of Granite is an exploration of a man's choices and subsequent consequences that led to wide recognition as one of the most important figures in Irish traditional music.
© Brigid K. Presecky (11/19/17) FF2 Media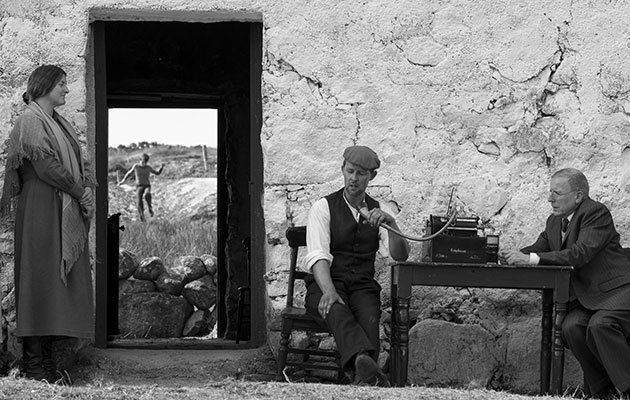 Photos: Song of Granite
Photo Credits: Oscilloscope
Q: Does Song of Granite pass the Bechdel-Wallace test?
No.