"It is the system that is criminal." I Am Evidence is a timely and regrettably unsurprising exposure of a justice system that continually prioritizes other cases above the violation of women's bodies. Horrifying and captivating, co-directors Trish Adlesic and Geeta Gandbhir's documentary is so well put together that commenting on the technical aspect is close to impossible—I was too engaged in the message to notice the frame. (MJJ: 4.5/5)
Review by FF2 Intern Malin J. Jornvi
Today in the United States over 200,000 rape kits sit in storage units waiting to be tested. A rape kit is a box containing the immediate samples from a woman body (e.g. swabs from inside the vagina and pulled pubic hair) if she manages to go through the, often humiliating, process of investigation right after a sexual assault has taken place. Many of the victims report cold treatment from hospital personnel and instant disbelief from police officers during questioning.
Through the lens of Trish Adlesic and Geeta Gandbhir we follow Wayne County Prosecutor Kym Worthy together with actress and advocate Mariska Hargitay as they visit a half torn down building in Detroit. It turns out that the building has been used as an annex storage unit by the police, and Worthy leads the camera to the shelfs, upon shelfs of decades-old unopened and untested kits. Each and every one of these kits contain a victim who remains without trial, justice—even recognition. How has this been allowed to happen?
I Am Evidence tries to understand why, in the day of powerful DNA testing, the rape kits remain untested. Upon digging, an unfortunately expected systematic discrimination becomes evident: in Detroit, 80% of the untested kits turn out to be reported by colored women. Most of them have also been assaulted by a family relation or by an acquaintance, something which, taken by the notes in the police reports, is not considered a "real rape." One of these women is Ericka who was raped by her brother's friend at her 21st birthday. That was 11 years ago. Throughout the documentary she openly tells about her experience and Kym Worthy's strenuous work to help her. And through Worthy's effort, Ericka's kit is eventually found and tested—and there is a DNA match. 
The documentary runs 89 minutes, and it was only towards the end, when Adlesic and Gandbhir take their time to weave together and follow up with the storylines and interviewees, that I remembered to pay attention to the cinematic composition. That the camera, and the viewer, becomes one with the documentary is a testament to a documentary impeccably made.
Released during the unfolding aftermath of #MeToo, I Am Evidence is timely. And though it goes without saying (though it seems it still needs to be stated) that not all men are sexual assaulters—the majority of sexual assaulters are male. In fact, an overwhelming part of the rapes turns out to be done by male serial rapists. This means that—not hypothetically but very literally—when a kit sits untested, the same rapist will likely violate multiple other women. These are crimes that can be avoided. So when the chiefs of the interviewed police departments states that resources are limited and that crimes must be prioritized, it is very difficult to justify their prioritizations. Because, in the meantime, hundreds of thousands of women live day to day with the notion that their assaulter is still out there, and millions of men are raised in a culture that continue to belittle women's voices, and that continue to render unconsented sex a turn on.
© Malin J. Jornvi FF2 Media (9/18/17)
Top Photo: I Am Evidence film poster.
Middle Photo: A rape kit in process of being recorded.
Bottom Photo: Wayne County Prosecutor Kym Worthy together with actress and advocate Mariska Hargitay.
Photo Credits: HBO Documentary Films
Q: Does I Am Evidence pass the Bechdel-Wallace Test?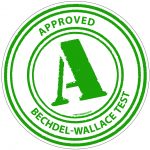 Yes.
Unsurprisingly given the topic, I Am Evidence is an entirely female driven documentary with women continuously talking to each other about justice and their (somehow non-obvious) right to their own bodies.