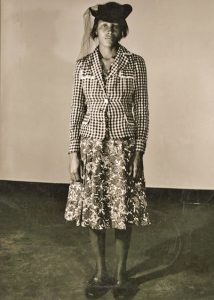 Nancy Buirski's documentary, The Rape of Recy Taylor, tells the story of Recy Taylor and how Black women helped revolutionize the Civil Rights Movement. Taylor is a Black woman who was gang raped by six white teenagers in Abbeville, Alabama in 1944. This happened during the Jim Crow Era, when a code of anti-Black laws further emphasized segregation and abuse toward African Americans. Yet, despite the odds against her, Taylor speaks up about the crime at a time when to do so was unheard of.
Add the help of a young investigator from the NAACP named Rosa Parks — one day to become one of the most well-known African-American women in USA history, and Recy's story becomes that much more pertinent. With photos, footage and interviews; this film is not only poignant but powerful, informative and empowering. (SAT:5/5)
Review by Senior Contributor Stephanie A. Taylor (+ Huttner's 2 Cents Below)
Nancy Buirski's documentary The Rape of Recy Taylor paints a vivid picture of an ordinary wife, mother, sister, sharecropper and devoted Christian who survived in extraordinary circumstances. Leaving church with friends that hot summer's night, on September 3, 1944, a car full of white teenagers approached 24-year-old Taylor and kidnapped her at gunpoint. They blindfolded her, drove off and considered killing her. She said she wouldn't say anything if they let her go. But as soon as she was let go, she told. Earlier they had circled the church several times seeking suitable prey. The teenagers — all male — who raped her claimed that she was a prostitute, although she wasn't. She simply says,"The Lord was with me that night."
The film begins in black and white as a black woman, dressed in a long white dress, runs through the woods. Solemn music is played in the background. The whole scene is simple and soul piercing. Although Taylor's case is the focus of her documentary, Buirski also discusses how Black women were generally treated. She reveals historical information about the plantation mentality during slavery. White men became of age and were told to pick a Black woman to violate. Viewers understand how this behavior never left. Race films which were directed by Black filmmakers such as Oscar Micheaux showed how Black women were held in no regard. Black women would buy first class train tickets but would be forcefully removed from the "Ladies" box cars. There were not even any restrooms available for them. 
Looking at the footage and photos of Taylor gives viewers a peek inside of her life. Before, you see a seemingly happy woman who's always smiling. After, you see a woman who has been traumatized. But the film shows a strong determination to triumph over injustice. Her story was sent to both Black and mainstream press. However, the mainstream press never published it. 
When Rosa Parks, sent by the NAACP to investigate, would visit Taylor's house she would be forcefully removed from the premise by the sheriff. While this happened more than once, Parks was never deterred.
Emotions come out when watching this film; empathy, anger and pain. It is a gut-wrenching piece that must be told and seen. It's a well-rounded film that tells an ugly truth beautifully.
© Stephanie A. Taylor (12/16/17) FF2 Media
Read FF2 Media's interview with director Nancy Buirski HERE.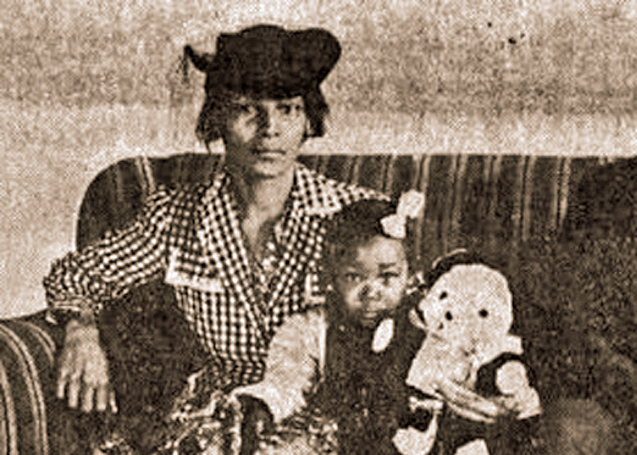 Photo Credits: Recy Taylor photo from Buirski website.
Photo of Recy with her daughter from Google.
Photo of young Rosa Parks (with Martin Luther King, JR in the background) from the Black Mail Blog.
https://blackmail4u.com/tag/recy-taylor/
Q: Does The Rape of Recy Taylor pass the Bechdel-Wallace test?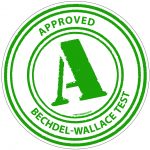 Yes.
Crystal Feimster, Ph.D. talks to filmmaker Nancy Buirski about Rosa Parks' general courage and perseverance. She also talks about her refusal to relinquish her bus seat (leading to the famous Montgomery AB Bus Boycott) as well as her long history as civil rights activist. Additionally, she says that Parks had her own sexual assault which happened decades earlier. Dr. Feimster discussed how Black women had no legal recourse and how Taylor's case was one of the first to enforce legal access. She says the legal system fails regularly. "Rape is the universal that women suffer, regardless of race, age, religion or sexual orientation."
One of Buirski's other sources, Esther Cooper Jackson (journalist and activist) remembers her personal interactions with Taylor. She said that Taylor was traumatized. At that time Cooper told her that they would fight for justice. She took her case to Birmingham to the Negro Youth Congress. They used it as an example of what happened to many Black women who were afraid to speak up on what had occurred.
Danielle L. McGuire, Ph.D. (author of At the Dark End of the Street) says that although Recy Taylor's case went national, it was soon forgotten. McGuire also talks about recent updates on Taylor's life. Dr. McGuire speaks of how the entire Montgomery Bus Boycott was rooted in the defense of women like Recy Taylor.  It is "propelled by Black women who had to endure the most horrific treatment on the buses. Without those women, there's no bus boycott. They make up 80 percent of the Montgomery city lines ridership. Without them, who's going to stay off the buses? Without the bus boycott there's no demonstration of how non violence in social revolution happened  and how powerful it can be, how a boycott can bring the cradle of the Confederacy to its knees. It's not about where you sit. It's about big able to go on public transportation and big sure that you won't be molested."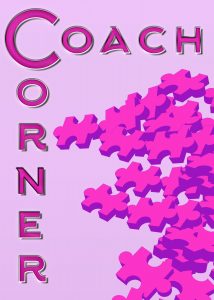 Comments by Editor-in-Chief Jan Lisa Huttner
Coming out of a screening of The Rape of Recy Taylor is like re-emerging from the rabbit hole. I completely agree with Stephanie about how haunting this film is. When Buirski has footage (either from historical archives or current interviews), she uses it wisely. But since most of the story she is telling was never documented on film, she wisely incorporates clips from earlier films — especially from the work of trailblazing African-American filmmaker Oscar Micheaux — to capture the feel of a distant era.
What was most striking to me, however, was the almost uncanny parallelism between the Recy Taylor case in 1944 and the Central Park Five case in 1989.
In 1944, an African-American mother in the rural South, on her way home from Church in the company of her friends, was kidnapped and then raped by a group of teenage boys — all of them White — who were deliberately on the prowl for sex. Everyone in the small town knew who they were and knew they had likely done just what Recy Taylor said they had done, but the police were loath to charge them, and when they were eventually tried, they were released by an all-male, all-White jury.
In 1989, a White "Yuppie" in the urban North, jogging by herself around the pond in Manhattan's Central Park, was raped. Five teenage boys — all of them Black — who just happened to be in Central Park at the time, were detained by the police until, after hours of intense interrogation, they finally confessed. They were all tried, convicted, and sent to prison, even though there was no physical evidence that supported the charges against them and no witnesses to their supposed crime (including the victim who was in a coma).
In 2011, after decades of tireless appeals, the Alabama Legislature officially apologized on behalf of the state "for its failure to prosecute [Recy Taylor's] attackers." The Central Park Five convictions were vacated in 2002 after DNA evidence proved than another man — someone who had actually confessed in the interim — was, in fact, the rapist.
The White community in Alabama reacted to Recy Taylor's rape as a case of "boys will be boys." The White community in New York reacted to the jogger's rape as if all the women in Manhattan were under assault by unrestrained "wolf packs." In a final irony, Donald Trump — now President of the United States — paid for newspaper ads demanding that the teenagers who constituted the Central Park Five — despite their youth — all receive the death penalty. 
How to deal with these mirror-image stories? What does my side-by-side comparison show?
© Jan Lisa Huttner (12/16/17) FF2 Media