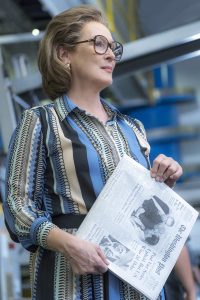 Praising Steven Spielberg's directing would be the equivalent of praising brunch or the sunshine – universally loved and deservedly so. Here is no different, capturing Josh Singer and first-time screenwriter Liz Hannah's words to recreate the world of 1971 America, a world whose similarities to today can resonate with any viewer. Same can be said for Tom Hanks and Meryl Streep, followed by an impressive supporting cast including Matthew Rhys, Bob Odenkirik, Bruce Greenwood, Carrie Coon, Bradley Whitford, Tracy Letts, Sarah Paulson, David Cross, Jesse Plemmons and Zach Woods (to name a few, really – that's just a few). With a top director and seasoned cast to flesh out a solid script, there was little to no way The Post could fail – and it doesn't. (BKP: 4.5/5)
Review by Managing Editor Brigid K. Presecky
When we meet Daniel Ellsburg (Matthew Rhys) in Vietnam at the start of The Post, in the midst of the chaos and turmoil of the war sits a typewriter. It's a central character in Spielberg's feature from then on, sitting on the desks of prominent characters Benjamin Bradlee (Hanks) and Katherine Graham (Streep), along with every other reporter depicted in the Washington Post's newsroom. It's a reminder that in the middle of it all – despite any fallout or repercussions, there's the story.
Hannah and Singer's screenplay lays out the complicated historical narrative through four presidential administrations that lied about America's involvement and "progress" in the Vietnam War over the course of 30 years. The government secrets are broken down in a 4,000-page document about Secretary of Defense Robert McNamara – a close friend of Graham, the Washington Post publisher who is conflicted about running the story when reporter Ben Bagdikian (Odenkirk) obtains the documents.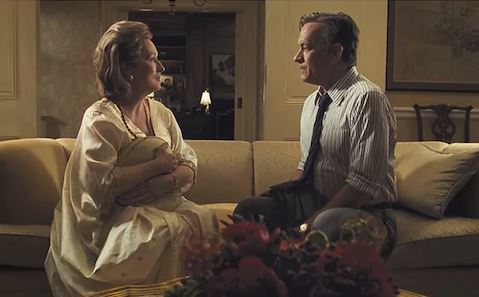 Spielberg displays the complex historical context in the compelling dramatic fashion you'd expect from him. Superb acting from Hanks and Streep, arguably the best of our time, make it clear just how much is at stake – the future of not only their newspaper, but of journalism and the first amendment rights of reporters.
The script delves into the deterioration of blending personal and professional – gone are the days of drinks and cigars between politicians and press on Pennsylvania Avenue. But the questioning of whether those days truly existed, however, is the root of the drama. In a classic Tom-Hanks-is-the-best-for-a-reason monologue, Bradlee sits on the couch and recalls the day of the Kennedy assassination as he watched a blood-stained Jackie cry into his wife's arms. Moments after, she informed Bradlee that none of her actions were to be written about in the Post. A compelling retelling of a truthful story, as is the remainder of the film.
The Post combines the best aspects of Spotlight (2015) and Ken Burns' The Vietnam War (2017), blending a message about journalistic integrity with just enough historical background to keep the audience invested. The film's release feels timely, in a political climate that continues to suppress journalism's importance. "The press was to serve the governed, not the governors," according to the Supreme Court, and that's true now more than ever.
© Brigid K. Presecky (1/11/18) FF2 Media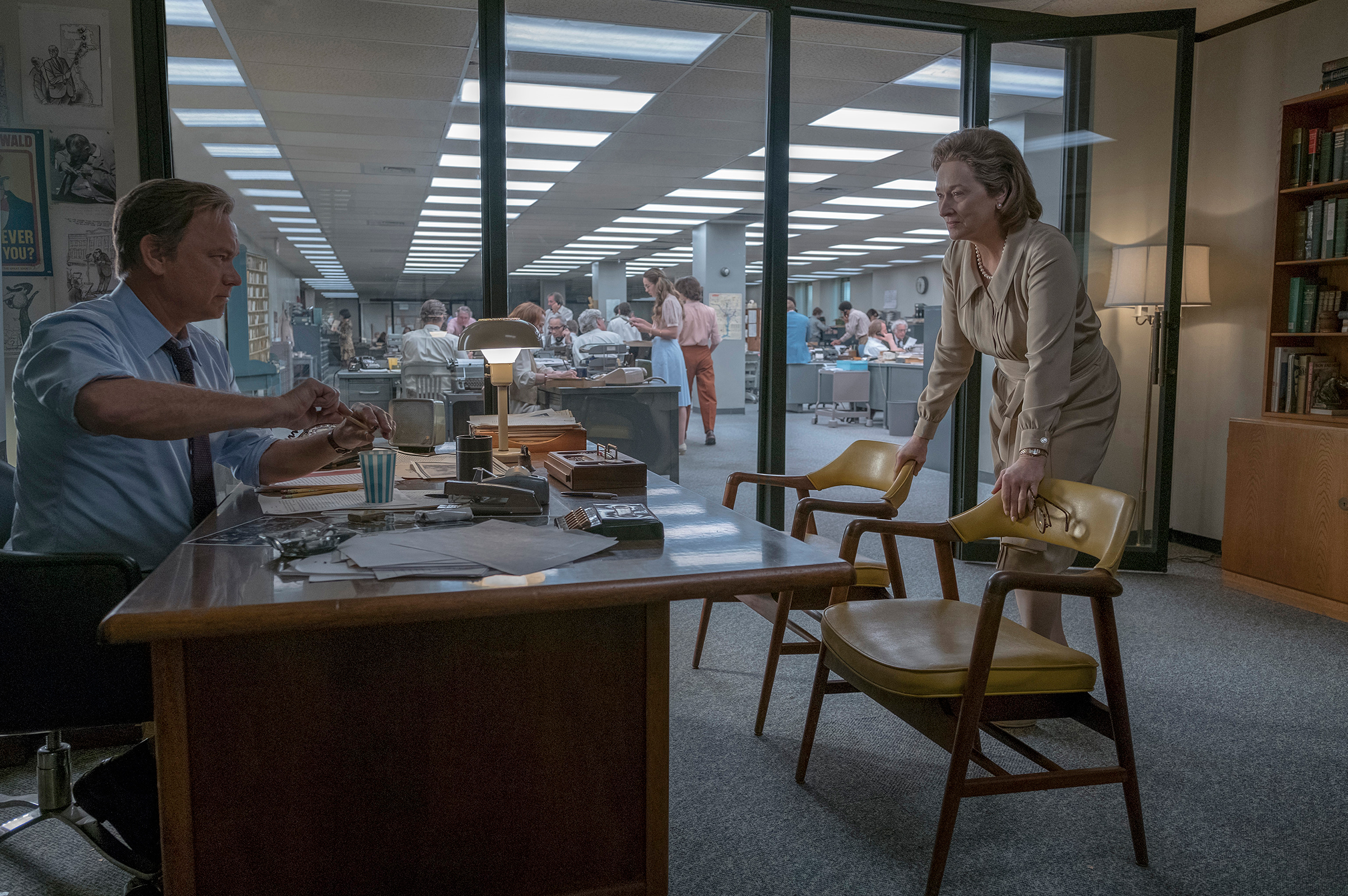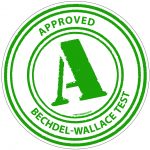 Q: Does The Post pass the Bechdel-Wallace test?
A: Yes. Graham discusses both the history and the fate of the Post with her daughter Lally (Alison Brie).
Photos: Meryl Streep and Tom Hanks in The Post
Photo Credits: Participant Media/Dreamworks