My Art's writer and director Laurie Simmons also stars as "Ellie," a confused and lonely visual artist. When Ellie leaves her New York bubble of gallery shows and art students to housesit upstate for a summer, she is surprised by the discoveries she makes, in friendships and in artistic projects alike. With a casual pace and some particularly poignant and funny moments, My Art is a quiet enjoyment. (AEL: 3.5/5)
Review by FF2 Intern Amelie Lasker with Jan Lisa Huttner in the Coach Corner
All of "Ellie"'s (Laurie Simmons) artist friends are doing incredible things over the summer: "Meryl" (in a short appearance by Lena Dunham) is so busy moving between her gallery and her studio that she doesn't have time to see her boyfriend, and Ellie's unnamed artist friend (Blair Brown) is celebrating that it's "her turn" at the center of the art world's attention.
Ellie, meanwhile, is going to housesit for a friend in upstate New York, with only her aging dog Bing for company. Her growing self-doubt is visible when she says she's going to take it as an opportunity to get some good work done. She tells a friend that her project is about "nostalgia and memory," topics which feel painful from an artist who feels she may be past her creative prime.
The summer house is in a small town that is full of people who wish they could have artistic careers in New York. Ellie meets gardeners "Frank" (Robert Clohessy) and "Tom" (Josh Safdie), who tell her they used to be actors. At a local restaurant, the owner is excited at the arrival in town of a successful New York artist, and he introduces Ellie to his daughter, who is "majoring in musical theater." Everyone seems to think Ellie can help them follow their dreams, and the discrepancy between their expectations and Ellie's real situation is sadly comedic.
At first, Ellie isolates herself, thinking she can make her best art by putting the work above everything else. Soon, though, she has found how actors Frank and Tom, and her new friend, the flirty and bumbling "John" (John Rothman) can contribute to her project. She enlists this crew as actors in her verbatim remakes of scenes from classic movies like The Misfits, Some Like It Hot and Picnic.
Ellie and her actors relate to the work in a particularly poignant way. Frank and Tom are thrilled to be part of the films, because they see it as their return to the acting world. Frank, and probably John, see Ellie as a romantic prospect, just as they might see the ingénues in the movies they mimic. Tom's wife "Angie" (Parker Posey), passionate and jealous in a way that makes her seem immature, is cynical about Tom's acting dreams, even as she tries to be supportive.
Ellie's relationship to her work is more subtle. She explains to Frank that, since they can't possibly recreate Marilyn Monroe and Clark Gable, they should try it anyway, and see what comes out. I would love to have seen more development of that idea in My Art. It's clear there is something Ellie is searching for in inserting herself into these classic romantic movies, but it's hard to see what exactly draws her to these ideas.
My Art's dialogue often feels awkward and dry, which is part of Laurie Simmons's humor. It can be almost brilliant, or it can be insufferable, depending on your taste. The tentative friendships Ellie develops through this kind of dialogue are My Art's most subtle and interesting aspect.
© Amelie E. Lasker (1/17/18) FF2 Media
Featured Photo:  Ellie (Laurie Simmons) stages an iconic scene from A Clockwork Orange with Tom (Josh Safdie), Frank (Robert Clohessy), and John (John Rothman) as her droogs.
Top Photo: Ellie (Laurie Simmons) takes on Kim Novak with Pyewacket in Bell Book and Candle.
Middle Photo: Parker Posey as Tom's girlfriend "Angie."
Bottom Photo: Ellie (Laurie Simmons) takes on Marlene Dietrich in Morocco.
Photo Credits: Dylan Nelson
Q: Does My Art pass the Bechdel-Wallace Test?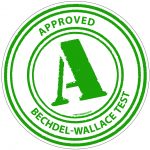 Yes!
All of Ellie's visual artist friends are women, and in a number of conversations displaying their various friendship dynamics and possible jealousies, they almost exclusively talk about either their art or each other.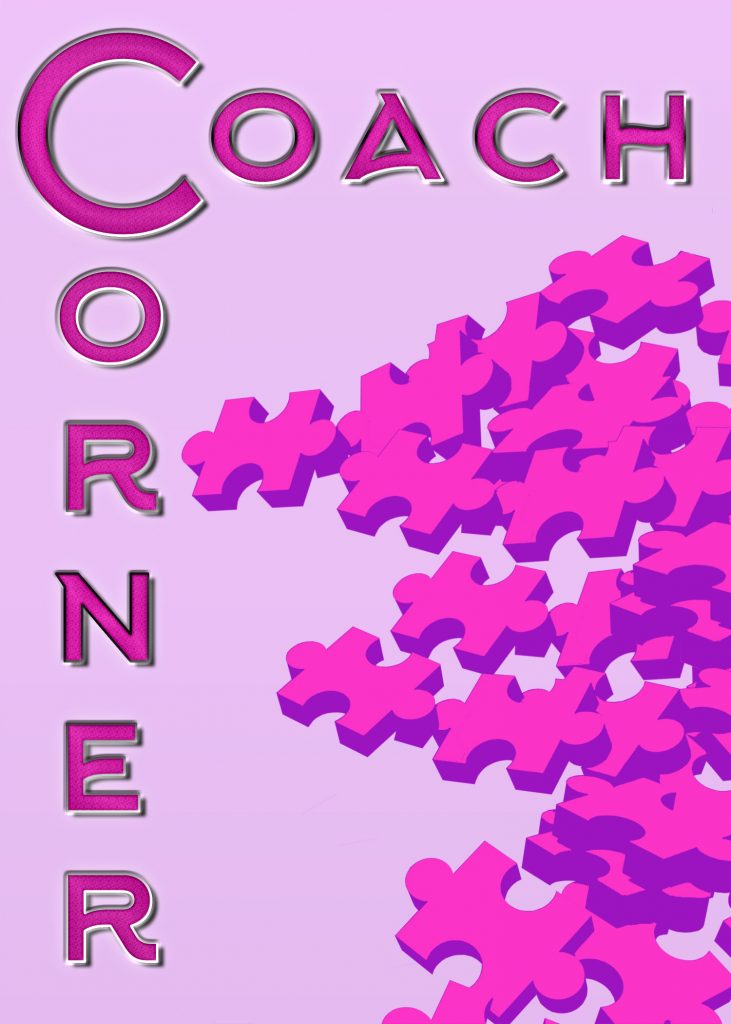 COACH COMMENTS FROM FF2 EDITOR-IN-CHIEF JAN LISA HUTTNER
I loved My Art, although, to be honest, even as I was watching it, I wondered how a younger woman — someone who likely had little first hand experience with most of the films on Ellie's list — would related to the goings on onscreen. So I am very grateful to have Amelie's well-articulated take above.
As it happens, I am a movie buff just like Ellie (d'uh), and in the long list of scenes that Ellie stages in her upstate hideaway, there was only one that I didn't recognize. It's a scene from a 1948 film called Mr. Peabody & the Mermaid. Gotta say, in my own defense, that in the context of Ellie's list (which primarily consists of true classics), it's pretty darn obscure.
The election of Donald Trump in 2016 should make it clear to all that nostalgia is not a topic of interest only to artists who feel "they may be past their creative prime." But just what are we longing for when we long for the past? Since she's an artist, I take it for granted that Ellie's intentions are both wistful and ironic. We may wish with all our hearts that we could recreate something from the past, but we know — or we should know — that is simply impossible.
And recreating scenes from classic films is a double whammy because what we see on screen is never "real" to begin with. But just because Ellie and Frank can never be Marilyn Monroe and Clark Gable doesn't mean they can't share a moment of intimacy "and see what comes out." And even as they enact this tender scene from The Misfits, Ellie and Frank both know that the real Marilyn Monroe was desperately unhappy and the real Clark Gable had a heart condition. By the time The Misfits finally premiered in January 1961 (after a terrible shoot), Clark Gable was already dead. And then, tragically, Marilyn Monroe died barely one year later of a drug overdose (suicide?) in August 1962 at the age of 36. And yet, even when we know these facts — and Simmons assumes that most of us do — this double set of onscreen images (Gable with Monroe and Frank with Ellie) cannot fail to pierce our hearts.
Simmons' most fully realized sequence is the "Moonglow" dance from Picnic. If you have never seen Picnic, I urge you to watch this clip from YouTube before you go to see My Art. Flo is absolutely right and Madge knows it. And yet, for four minutes what wee see onscreen is Kim Novak as "Madge" enacting the the quintessential romantic ideal. "You're mine! You belong to me!" Would that real life could only be just that simple.
Now, in our era, we don't even have to watch the whole film. We can just keep hitting replay and live in those four minutes forever. The blessing and the cure of technology — YouTube has enabled even cinefiles like me to have a "highlight reel." Simmons as "Ellie" puts these scene before us as an artistic objects, as solid as a Maltese Falcon. It's "the stuff that dreams are made of." (JLH: 4.5/5)
© Jan Lisa Huttner (1/17/18) FF2 Media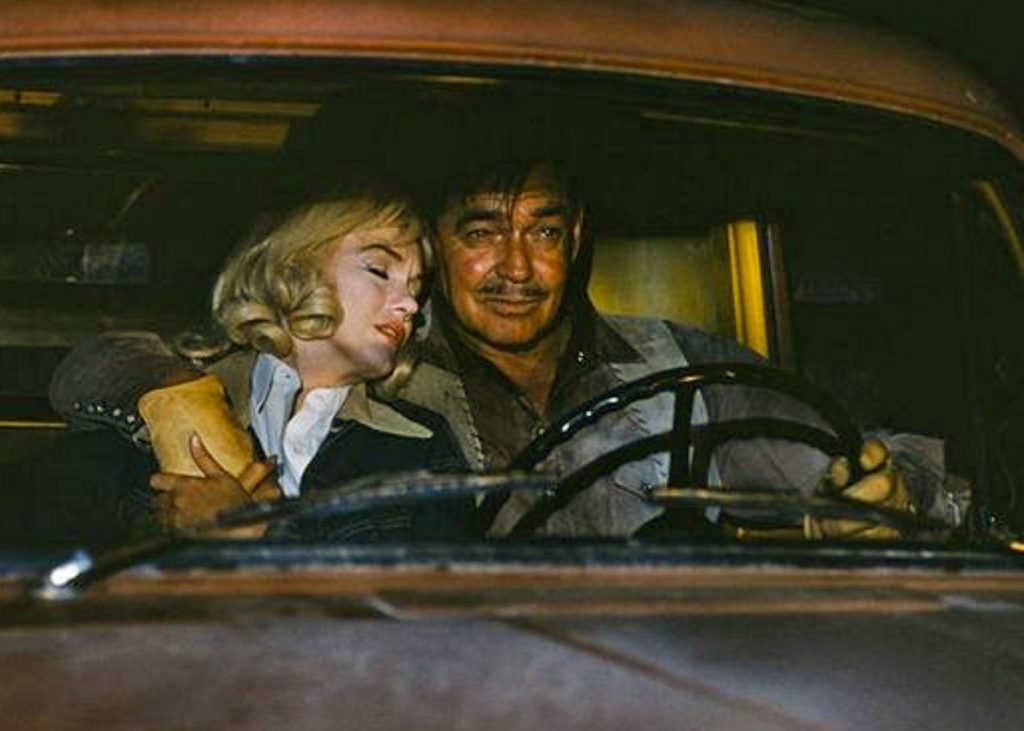 "You're the saddest women I ever met." The Misfits (1961). © Metro-Goldwyn-Mayer Studios Inc. All Rights Reserved.