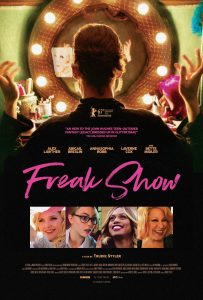 When "Billy Bloom" (Alex Lawther) moves in with his estranged father and starts attending the local conservative high school, he is prepared to stand out. However, the daring and theatrical Billy has no idea just how tough winning over this new crowd will be. Director Trudie Styler offers a unique and under-explored perspective on being oneself in Freak Show, though the story itself suffers from cartoonish stereotypes and stale performances. (RMM: 2.5/5)
Review by FF2 Intern Roza M. Melkumyan
"Billy Bloom" (Alex Lawther) is a flamboyant teen with a passion for glamor. He enjoys pushing the boundaries of gender stereotypes and possesses a firm confidence in himself and his unique sense of style. Regardless, Billy is less than thrilled to be living with his estranged father, "William" (Larry Pine), as the new kid in an ultra-conservative small town. Billy is resolute in his intention to win over this new classmates and draws strength from the memory of his fabulous mother, "Muv" (Bette Midler), who has recently disappeared from his life without explanation.
On the first day of school, the house's hired help, "Florence" (Celia Weston), warns Billy not to come dressed in one of his costumes or he'll draw unwanted attention to himself. Billy ignores Florence's advice, much to his own detriment, and his expression of self is met with laughs, stares, and taunts. He makes one friend, "Blah Blah Blah" (AnnaSophia Robb), though she speaks so quickly that he doesn't catch her name. Robb's character fills him in on the school's gossip, and points out the ultra-conservative, religion-touting popular girl "Lynette" (Abigail Breslin) and the star football player, "Flip Kelly" (Ian Nelson).
One day, Billy is beaten into a coma by a group of jocks. Though Flip manages to rescue him, he still feels partially responsible for his teammates' actions and vows to help Billy through his recovery. The two become friends, and Billy learns that Flip has a secret passion for art. When the time comes for Billy to return to school, Flip requests that he tone down his theatricality during school hours. Billy agrees reluctantly but can't help feeling like he is hiding his true self.
Though Billy's situation at school improves, he is ecstatic to find one day that Muv has returned. Staggering with mixed drink in hand, she is less than glamorous. Billy is heartbroken when he overhears Muv demand money from William, the sole reason for her visit. Billy's world is spiraling out of control, and the only thing he can think to do is to be himself. So, much to the chagrin of competitor Lynette and to the shock of the school, he announces his candidacy for Homecoming Queen.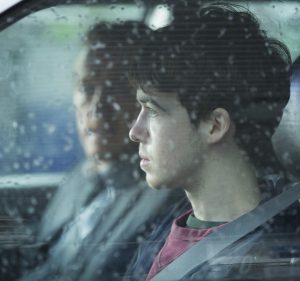 Overall, Freak Show is good, but not great. It certainly offers a perspective that isn't often represented in film and calls to mind the plight of the LGBTQ community. Though Billy calls himself queer, and the audience can certainly see it in his character, the film resists the urge to give Billy a clear label. I applaud the film's commitment to portraying the fluidity of gender. It sits comfortably with the notion that hard labels and categories do not capture the essence of a human being.
Unique perspective aside, there are some considerable problems with the plot and characters. The sequence of scenes lacks flow, and abrupt transitions between scenes don't give the audience time to process what is happening. The quick transition from a sarcastic comment from Billy to a scene with the high school kids might be meant to be funny, but it makes for a choppy plot that is so jarring that it shortchanges the natural development of characters. The characters themselves, apart from Billy, make for a cast of painfully unrealistic archetypes. Lynette is the homophobic, god-loving, privileged and popular white conservative who always gets what she wants. Flip is the sensitive star athlete with a secret artistic side who can do no wrong. Some acting is over-the-top, and not even on the part of Billy. Billy's flamboyance is portrayed well and makes perfect sense as it shows his personality and his inability to fit in with the other students. However, characters like Lynette risk becoming caricatures of their assigned archetypes simply to dramatize the conflict between Billy and the student body. Flip is meant to be portrayed as a nice guy, but his delivery of lines feels disingenuous at times and forfeits emotional depth for melodrama.
Director Trudie Styler and writer Beth Rigazio offer a fresh, and at times funny, story of prejudice and acceptance. Though its message of never compromising one's self for others is beautiful, Freak Show falls flat in terms of plot and characterization, producing a rather clichéd film.
© Roza M. Melkumyan (1/12/18) FF2 Media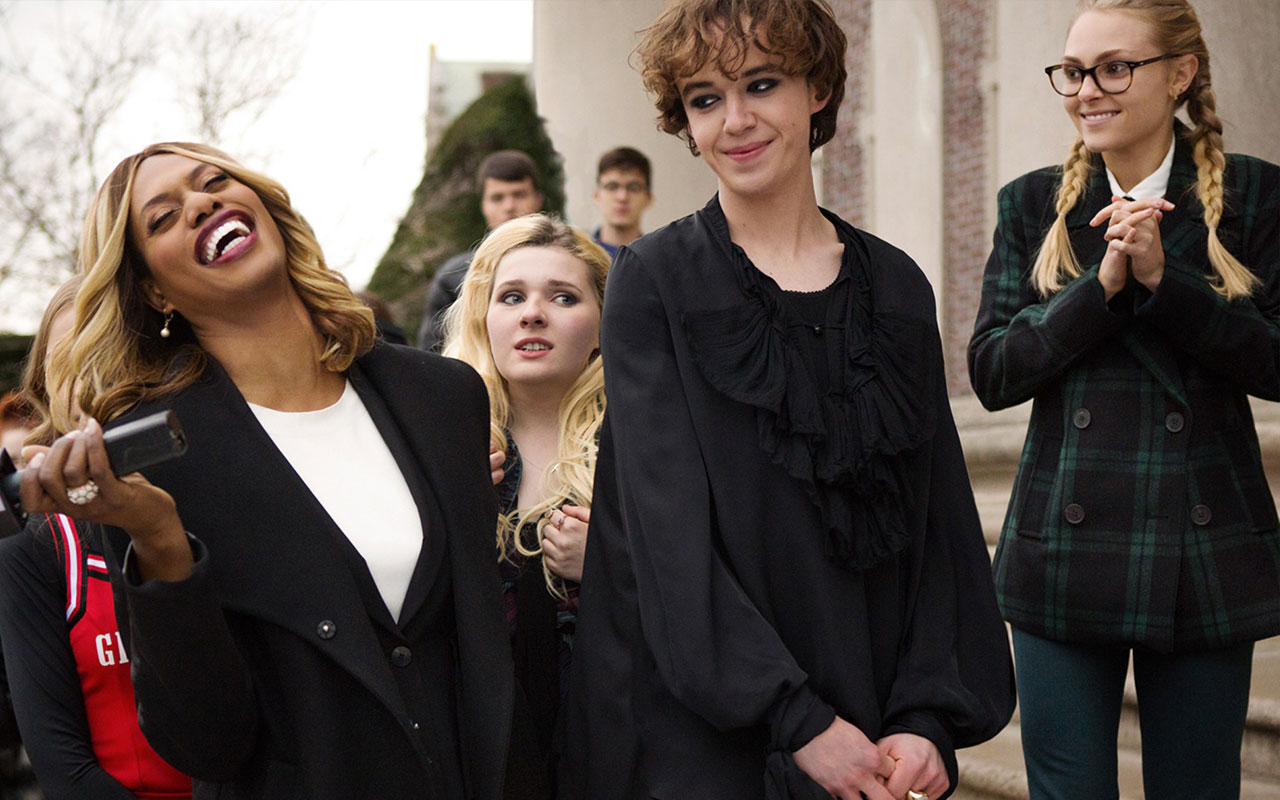 Top Photo: Billy sits in front of his mirror.
Middle Photo: Billy arrives at his father's house.
Bottom Photo: Billy is interviewed by "Felicia Watts" (Laverne Cox) after announcing his candidacy for Homecoming Queen.
Photo Credits: Andrew Cooper
Q: Does Freak Show pass the Bechdel-Wallace Test?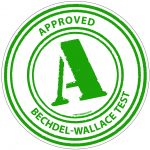 Yes.
Reporter Felicia Watts conducts an interview with Lynette about why she should be voted Homecoming Queen. Florence confronts Muv about her reckless behavior and drinking.