In this comedy, a recently-divorced neurologist explores the inner workings of the male and female brain in regard to romance. The characters humorously stumble through their relationships while striking a personal chord in the audience. Director of, and star in, The Female Brain, Whitney Cummings succeeds in producing a film that is witty, sincere, and relevant. (RMM: 4/5)
Review by FF2 Intern Roza M. Melkumyan
Whitney Cummings directs and narrates the story The Female Brain as "Julia Brizendine," a neurologist searching for scientific proof that the male and female brains aren't as different from each other as society believes. Still grappling with her husband leaving her, Julia believes that, with her knowledge of the brain and its chemical needs, she can live a happy life without a romantic relationship. This changes when she meets "Kevin" (Toby Kebbell), a handsome, confident participant in her study. Having looked at his brain scan, Julia believes that Kevin is insensitive and unfeeling, although he clearly likes her very much, and pursues a relationship of lust rather than love.
While Julia deals with her romantic problems, three other couples, representing different stages of a relationship, must overcome their own roadblocks. "Steven" (Deon Cole) and "Lisa" (Sofia Vergara) have been married for quite some time and dedicate most of their time to caring for their young son. Though their relationship is stable, the two wish for a return to the passion that they used to feel for one another. "Lexi" (Lucy Punch) and "Adam" (James Marsden) have recently moved in together. Lexi's obsession with appearance means that Adam is also subject to her incessant grooming. However, Adam is completely indifferent to how he looks and feels that Lexi is always dissatisfied with him.
"Greg" (Blake Griffin) and "Zoe" (Cecily Strong) are getting used to married life in their expensive home afforded by Greg's professional basketball player status. Although Greg makes enough money to support the two of them, Zoe continues to work at a sexist and uninteresting advertising company so that she can save up her own money to start her dream company. These couples must navigate such romantic pitfalls and lapses of communication in order to grow stronger as pairs and individuals alike.
As a comedy, The Female Brain certainly succeeds in getting more than a couple laughs out of the audience. Though I enjoyed the freeze-frames during which Julia explains an aspect of the male or female brain in relation to an action or comment made by a character, I could've done without the added clips of footage from other shows, movies, and documentaries that were meant to add visual humor to Julia's narration. The characters' problems feel a little too conveniently set-up at times, making for unoriginal plot points. Dynamics between characters sometimes felt awkward, especially between Julia and her self-proclaimed millenial and assistant, Abby (Beanie Feldstein), whose ditzy character is more annoying than endearing.
Though Adam's medical scare was obviously a plot point meant to spur him to fight with Lexi, I was thoroughly impressed with Lucy Punch's performance as her character fell apart before him. Her breakdown made for the most poignant and genuine scene of the film, as she touched on the relevant issue of low self-esteem in today's society. Julia and Kevin may have initially lacked chemistry, but their last scene together drove the film home with its cathartic quality as expressed through Julia's exhalation of pain.
Whitney Cummings certainly deserves praise for not only writing and directing her first feature length film, but also leading the cast as Julia.  With the help of co-writer and inspiration, Louann Brizendine, Cummings delivers the message that the different aspects of the female brain, like its higher level of empathy, are strengths rather than weaknesses, and should be celebrated. Funny without being over-the-top, The Female Brain was two hours well spent.
© Roza M. Melkumyan (2/9/18) FF2 Media
Top Photo: Greg tries new tactics to turn Zoe on.
Middle Photo: Poster for The Female Brain.
Bottom Photo: Julia meets a new participant in her study, Kevin.
Photo Credits: IFC Films
Q: Does The Female Brain pass the Bechdel-Wallace Test?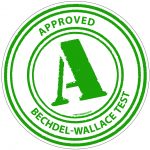 Yes.
Julia has a discussion with Abby about the danger of using medications to deal with problems.