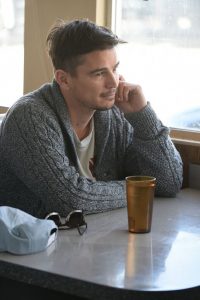 Written and directed by Atsuko Hirayanagi, Oh Lucy! follows Setsuko Kawashima (Shinobu Terajima) a Japanese office worker who finds a new lease on life through her American alter ego. Based on Hirayanagi's 2014 short film of the same name, the writer-director uses one woman's life as a bizarre-but-funny vessel for humans' capacity for change. (BKP: 4/5)
Review by Managing Editor Brigid K. Presecky
Terajima was nominated for a Film Independent Spirit Award for her portrayal of Setsuko/Lucy, and it's easy to see why from the first 30 minutes of Oh Lucy! When Setsuko enrolls in an English class at her niece's urging, she finds that her American teacher takes a hilariously odd approach to instructing. Josh Hartnett takes on the strange role of John, giving her the name Lucy and asking her to embody the character in order to better learn English and its "lazy" American tendencies. Hartnett provides many of the film's unexpected laughs, from the randomness of his interactions with students ("I'm a hugger"), to the words ENGLISH-ONLY ZONE written on taped printer paper in his "classroom," to later unabashedly singing Vanessa Carlton's A Thousand Miles.

Though she is startled and confused by the experience at first, Setsuko is quickly enraptured by (obsessed with?) John. The early revelation that he's in love with her niece leads her on a wild goose chase to discover if it's him or the newness and possibility of that first lesson that truly impacted her. When the possibility of something new and strange is yanked out from under her, she carries the blond wig and its alter ego with her, attempting to create a whole new world for herself – however pathetic and disappointing that may be when she realizes John may not really be all that interesting after all. Though it takes a while for her self-actualization to get off the ground, it truly begins when she follows John and her niece to the Los Angeles, along with her concerned sister.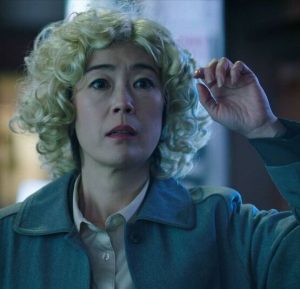 Mixing Japanese and American customs with the more universal need for self-definition, Oh Lucy! Is an exercise in not only cross-cultural humor and drama, but the human struggle for just wanting more out of life. Whether or not that was well-executed by Terajima and Hirayanagi will be up to the viewer, and if they see themselves more in Setsuko's unhappy office job or Lucy's enthusiasm and honesty.
It's rare to find dialogue that is sharp and clever even in translation. With amusing supporting roles from Hartnett, Kaho Minani and a quick laugh from the always-hilarious Megan Mullally, the film is imbued with a very distinct and realistic humor. Though Oh Lucy! is not without its lulls and head-scratchers, it's refreshing to see a female lead not defined by romance, but by the occasional dullness of daily life and the questions that come with trying to change them. Her characterization isn't always clear-cut – why go so far and hang so much on just one strange English lesson? – but it just might be bolstered by the same thing that motivated Felicity Porter to move to New York or Hannah Horvath to have a baby; a confusing sort of self-discovery with a lot of odd, funny obstacles along the way.
© Brigid K. Presecky (3/4/18) FF2 Media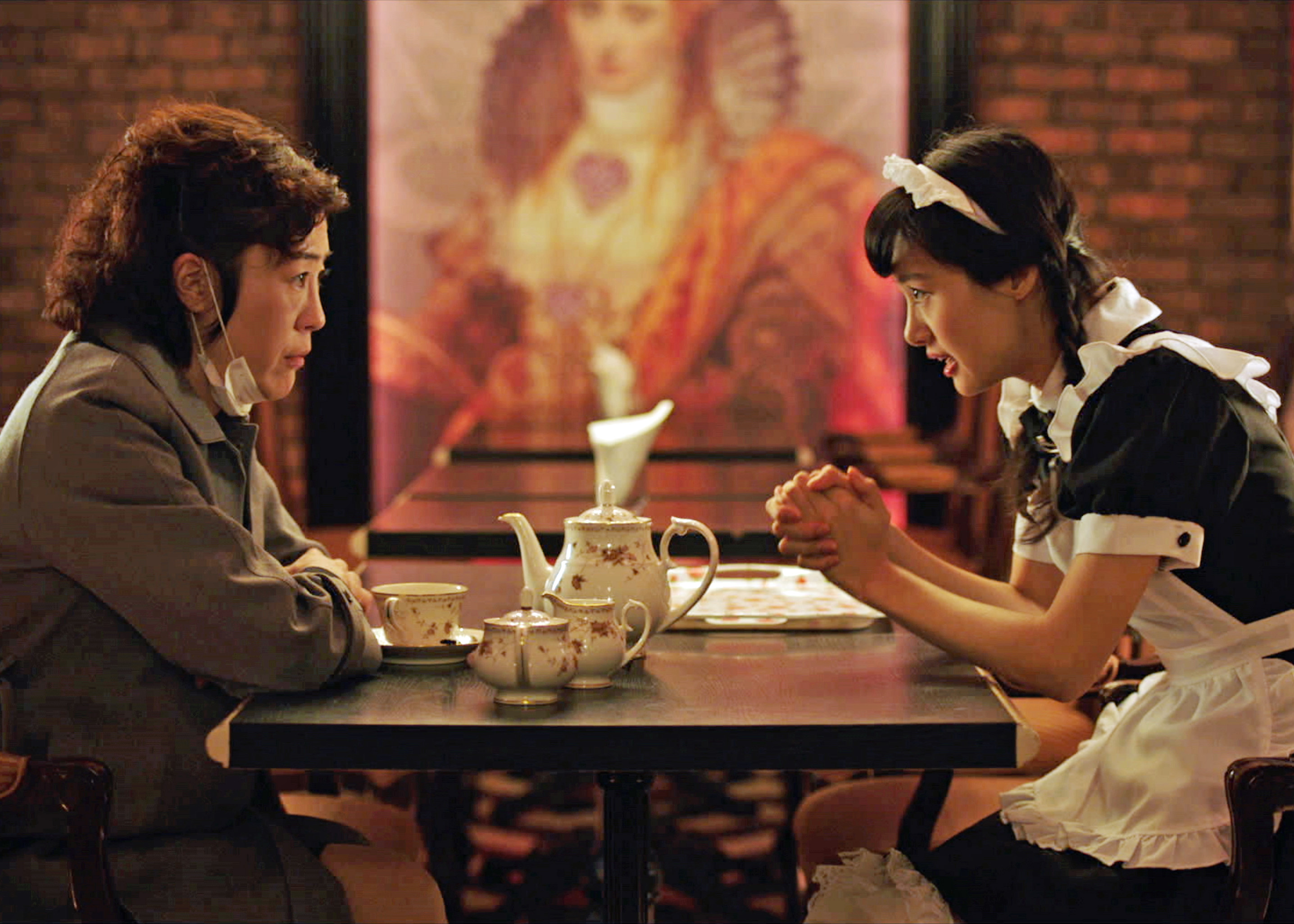 Top Photo: John shows Setsuko and her sister the LA way of life.
Middle Photo: Setsuko as Lucy, who doesn't appear in the film quite enough.
Bottom Photo: Mika urges Setsuko to take her place in John's class.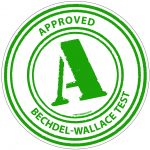 Q: Does Oh Lucy! Pass the Bechdel-Wallace test?
A: Yes. Setsuko has relationships and conversations 
with her sister and niece unrelated to John.