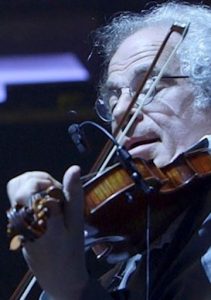 Alison Chernick's documentary Itzhak celebrates the life and work of world-renowned violinist and teacher Itzhak Perlman. With glimpses into Itzhak's married life, Jewish heritage, and warm circle of friends, Itzhak is a charming portrait of a beloved musician. (AEL: 4/5)
Review by FF2 Intern Amelie Lasker
In the 1950s, precocious child violinist Itzhak Perlman moved with his mother to New York to study at Juilliard. In interview clips from a 1990s TV special, his violin teacher at Juilliard, Dorothy DeLay, describes "falling in love" with him musically from the moment of his first audition. She took him in as a musical and cultural apprentice, and she gave him a feeling of home in New York. Itzhak speaks fondly of "Miss DeLay" and her faith in him, and of the courage and dedication of the parents who supported his move to the U.S., all for the sake of his music.
New York served Itzhak well. He has since performed violin all over the world: he's featured in a Billy Joel concert, played at President Obama's inauguration, and even performed the National Anthem at the 2016 World Series, a particularly personal joy because of his love of baseball. He also teaches violin at Juilliard, holding the same position Dorothy DeLay had in her time, and at the Perlman Music Program, founded by his wife, Toby Perlman. In 2015, Itzhak won the Presidential Medal of Freedom for his musical achievements.
New York also brought Itzhak his wife, Toby, who is one of the most unexpected and charming parts of the documentary. She tells the story of when she first heard Itzhak perform violin, and then immediately asked him to marry her. Toby usually accompanies Itzhak in rehearsals and interviews. A classical violinist herself, she is a teaching partner to Itzhak, a harsh and helpful critic, and sometimes a shared mind, supplying him with anecdotes of his past that he himself has forgotten.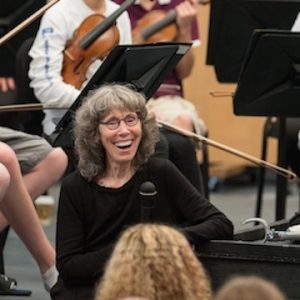 Itzhak's love of violins brings him to other people who treat the instrument with equal reverence and care. A friend and violin dealer shows Itzhak antique violins and shares their sometimes tragic stories. A violin repair expert checks Itzhak's antique Soil Stradivarius for any necessary maintenance while Itzhak jokes about the loans he and Toby had to take to afford it.
Since Itzhak survived polio in his early childhood, he moves either with a wheelchair or on crutches. In this movie, his handicap is not portrayed as an obstacle so much as a testament to his boundless good spirits. Itzhak asks his wife Toby whether she thinks he got to perform on Ed Sullivan as a kid because of the crutches. Toby says that she thinks the handicap might have gotten him a place on the show, but it was his violin playing that made viewers love him.
Of the documentaries about musicians that I've seen, this one is particularly funny and sweet. Filmmaker Alison Chernick conveys Itzhak's love of music and of his family, and even more, she conveys the lovability of Itzhak himself, epitomized by that mischievous smile that seems to make everyone else around him grin every time.
© Amelie E. Lasker (3/14/18) FF2 Media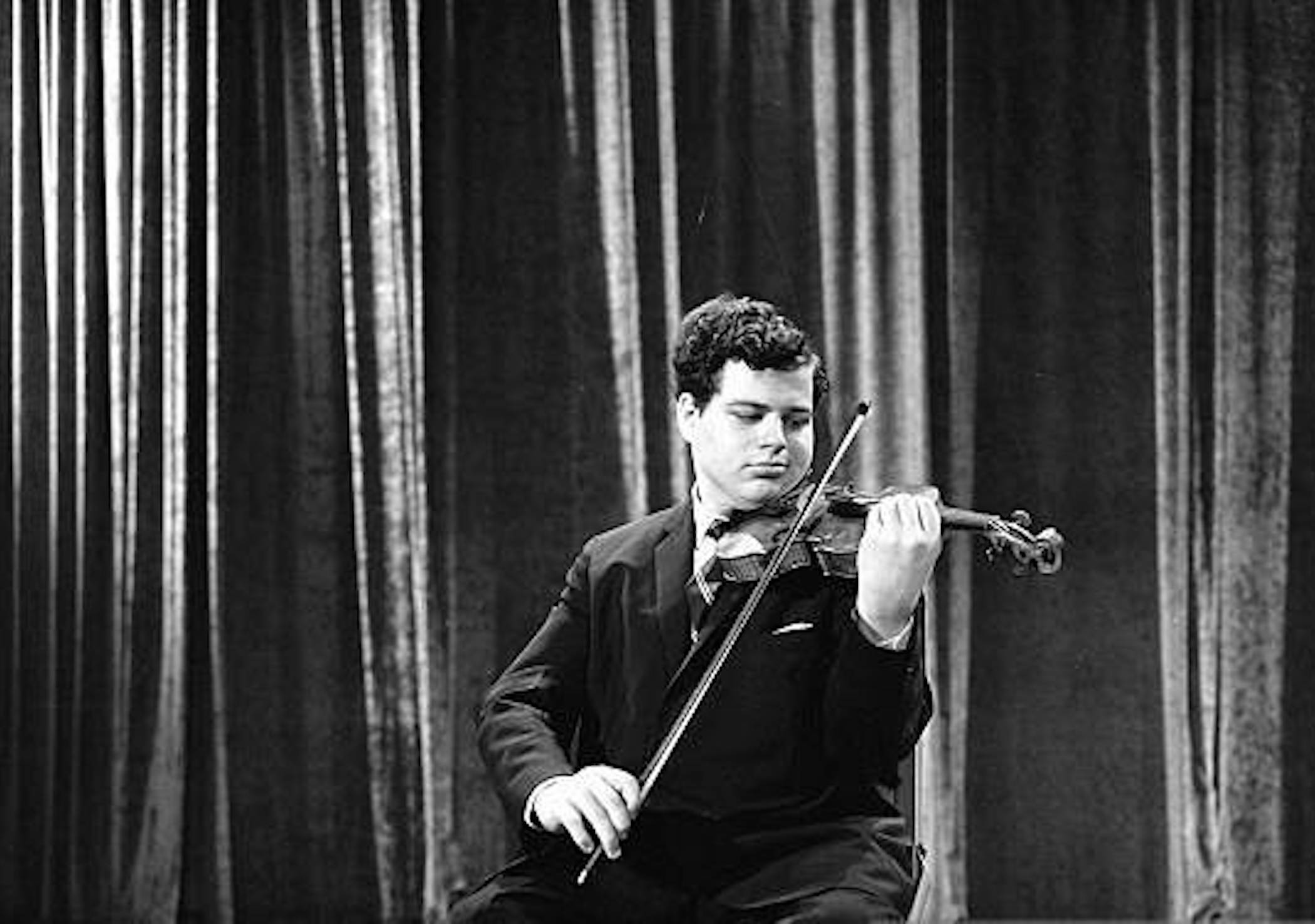 Top Photo: Itzhak Perlman performs with Billy Joel.
Middle Photo: Toby Perlman teaches at Perlman Music Program, which she co-founded.
Bottom Photo: Young Itzhak Perlman performs on The Ed Sullivan Show.
Photo Credits: Greenwich Entertainment
Q: Does Itzhak pass the Bechdel-Wallace Test?
No.