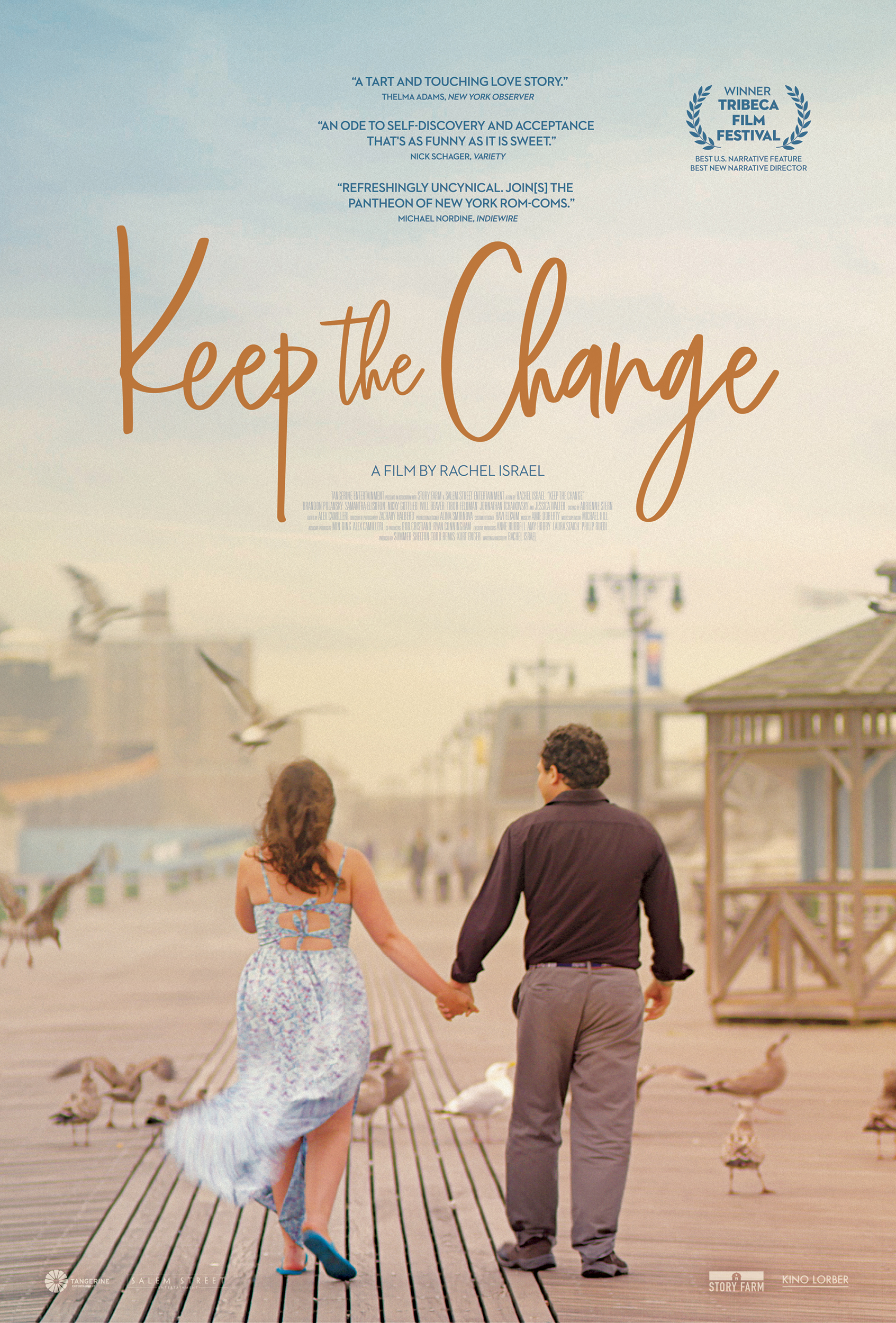 Writer/director Rachel Israel captures the sweet, unique love of support group members David (Brandon Polansky) and Sarah (Samantha Elisofon) who bond over their shared struggle with autism. Set in New York City in company with romantic comedy classics, Keep the Change is a heartwarming, compassionate story with compelling performances elevating the already-fresh and funny material. (4.5/5)
Review by Managing Editor Brigid K. Presecky
Taking the top prize in the US Narrative Competition at the 2017 Tribeca Film Festival for her film, Rachel Israel tells the story of unlikely love through two adults with learning disabilities. When upper-class, egocentric David begrudgingly attends a support group for people struggling with the same challenges, he meets a friendly, optimistic Sarah who pays him the attention he can't find on awkward blind dates. Her enthusiasm for the support group is initially a turnoff for David, but on their way to the Brooklyn Bridge for an assignment, her ease in his presence and treatment of him as an equal (something he gets little of in his everyday life) sparks the beginning of their unique romance.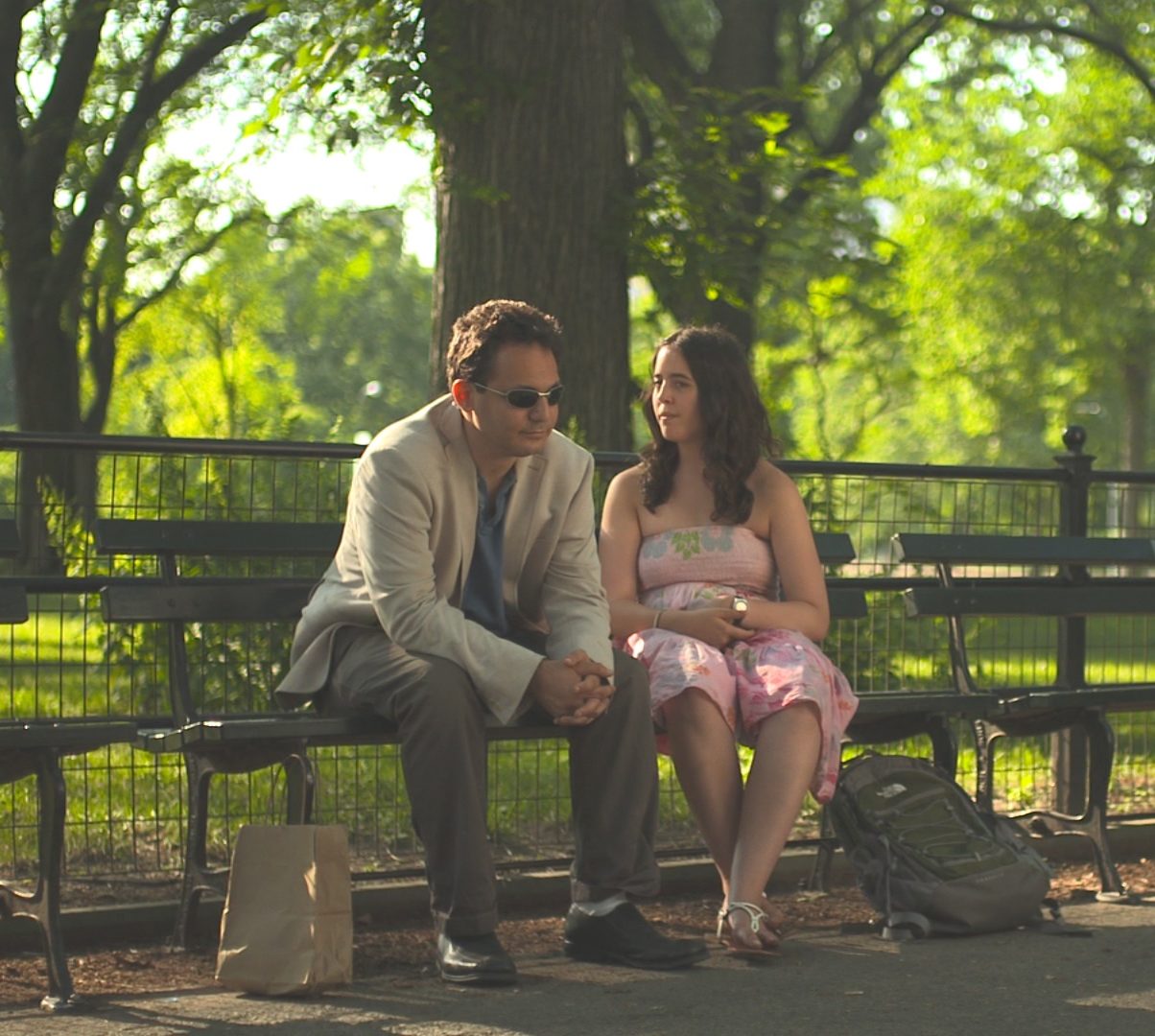 Their flirtation and burgeoning relationship is humorous, awkward and endearing, like most, making their disabilities disappear behind their personalities. It's simple concept, really, wanting to be accepted in a world that defines you by your outward appearance. Infinite labels (mentally challenged, short, tall, fat, skinny, gay, straight, etc.) play into people's preconceived notions of who you are and what they can expect from you. Israel captures David and Sarah's world and the obvious tie that binds them together: their deliberate attempt to make eye contact with people and ask questions, they way they joke and behave at social gatherings and their very human personalities that, together, create a beautiful love story.
Columbia University graduate Israel originally made an award-winning short by the same name, starring a majority of the same actors – including her friend Brandon Polansky – from Manhattan's Jewish Community Center (JCC). Polanksy is remarkable in the lead role, but particularly great opposite his romantic counterpart – the charming Samantha Elisofon. Together, they fit the mold of the yin and yang, the introvert and extrovert that compliment each other in the most classic of romantic comedies. It's no different here. The two bicker back and forth, fumble through awkward physical encounters and meet each other's families. Their autism is merely a cog in the wheel of the story – a feat Rachel Israel should be proud of.
Keep the Change does the world a favor by being hopeful – not just for people with disabilities or who know of people with disabilities, but for every single person deserving of their own love story. And if there's one thing we can learn from all great romantic comedies –  we should all move to New York City.
Read FF2 Media interview with writer/director Rachel Israel HERE.
© Brigid K. Presecky (3/16/18) FF2 Media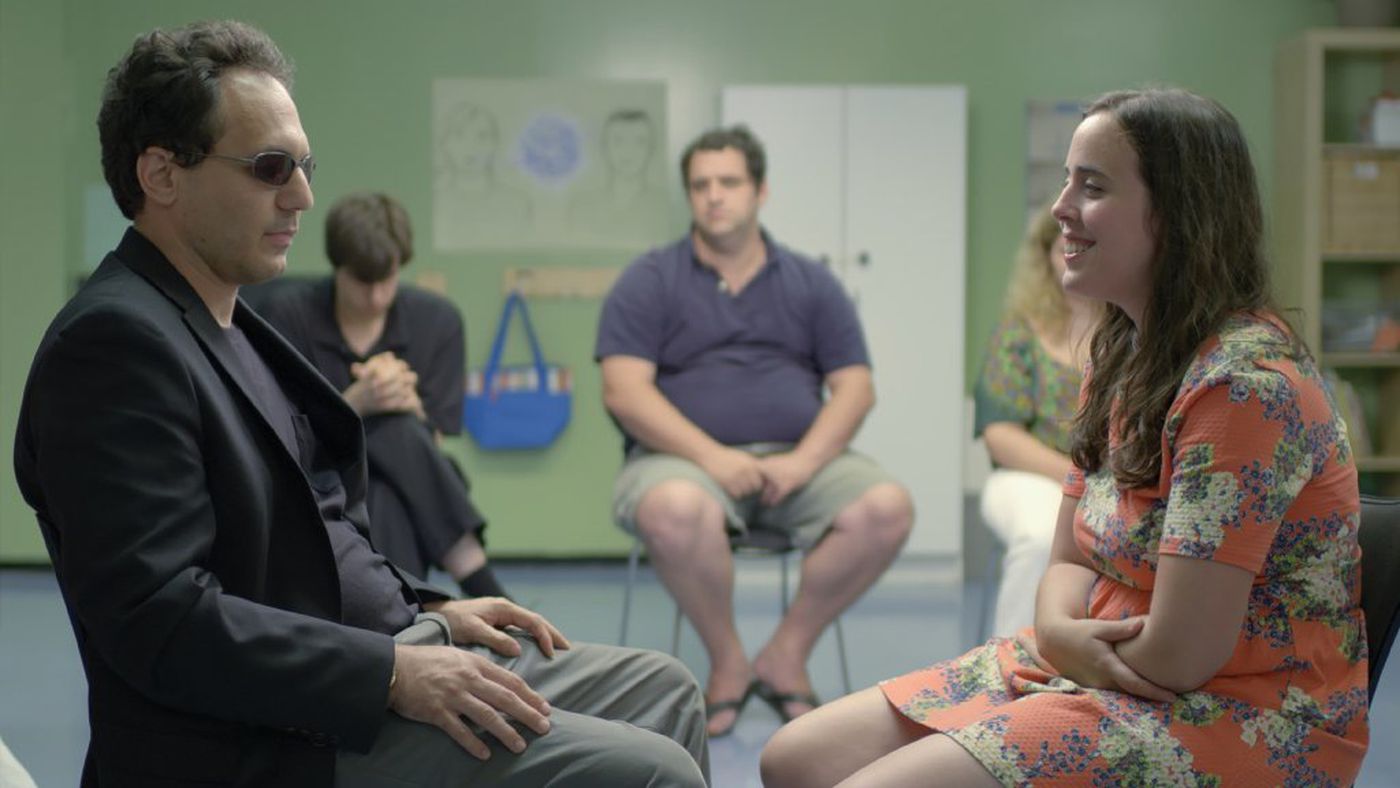 Q: Does Keep the Change pass the Bechdel-Wallace test?
Unfortunately, no.
Photos: Sarah (Samantha Elisofon) is charmed by David (Brandon Polansky) in Rachel Israel's Keep the Change.
Photo Credits:  Giacomo Belletti, Salem Street Entertainment, Tangerine Entertainment