From prolific producer-director Greg Berlanti and This Is Us writers Elizabeth Berger and Isaac Aptaker, Love, Simon is a smart coming-of-age comedy made for teenagers, but with an equally important and well-executed message for adults. (GEP: 4.5/5)
Review by Contributing Editor Georgiana E. Presecky
The always-charming Nick Robinson is Simon Spier, the titular character from Becky Albertalli's funny and compelling novel Simon vs the Homosapiens Agenda. He's got a loving family and quirky friends, and he loves his life. But no one close to him knows he's gay, and his happy routine grinds to a screeching halt when a classmate threatens to out him to his loved ones, forcing him to come to terms with his identity no matter what others may think.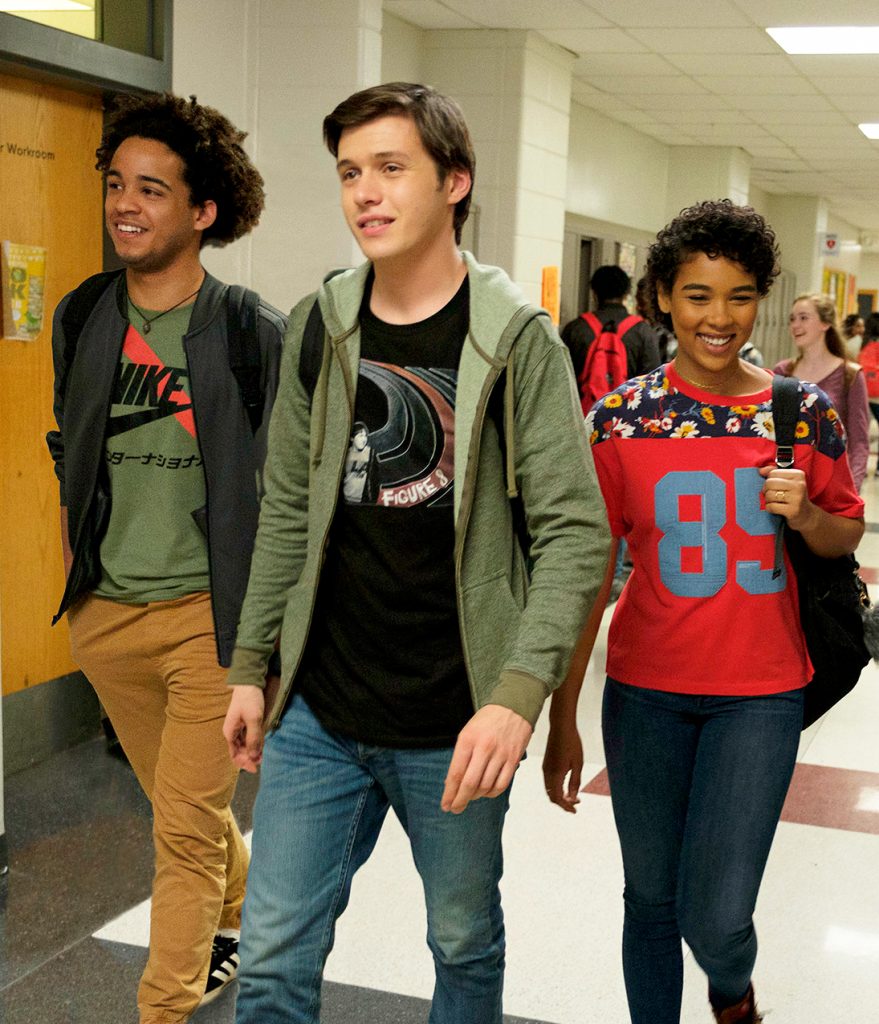 We get to know Simon for more than just his sexuality through emails he exchanges with another anonymous gay student at his school. They talk about their home lives, Oreos and Waffle House, music and movies – normal, everyday stuff that preoccupies the average teen's mindset. The audience goes along for the fun, mysterious, sometimes-painful ride of wondering who this pen pal could be, creating what one Twitter user called "a younger, braver (maybe even a little sweeter) You've Got Mail." Smart dialogue for teenagers is tough to come by, and it's no surprise that the Love, Simon script is so endearing – screenwriters Aptaker and Berger also write for NBC's heartfelt family drama This Is Us. Everything that makes that show so special, combined with Albertalli's lighthearted and fast-paced narrative, contribute to this refreshingly honest and sweet portrayal of high school life.
In addition to its great writing and beautiful soundtrack (love you, Bleachers), Love, Simon boasts an exceptional cast: Jennifer Garner and Josh Duhamel as Simon's loving parents; Tony Hale as his overbearing, well-meaning vice principal; and his classmate Marty, played by Logan Miller, who made Scout's Guide to the Zombie Apocalypse one of the most underrated comedies of 2015. This unique blend of annoying classmates and genuinely kind family members is a welcome reprieve from the usual young adult tropes of parents who don't care, superficial friends and heartless school officials. Love, Simon is special for so many reasons, but mostly because it's remarkably free of petty high school drama, traded in for actual emotion and depth without tragic or dire circumstances – plus plenty of well-placed humor.
But at its heart is Robinson, whose performance carries the story forward – if the audience didn't love Simon for who he is, it might be tougher to sympathize with his struggle. But there's something about his portrayal and Berlanti's direction that make it impossible not to. Gay or straight, black or white, boy or girl or somewhere in between, we all have that one thing that makes us feel different, lesser, or not good enough. In a way, Simon doesn't just send emails to a mysterious classmate, he sends them to all of us, too – reminding us that it's okay to be who we are, even if it takes a little growing up to get us there.
© Georgiana E. Presecky (3/16/17) FF2 Media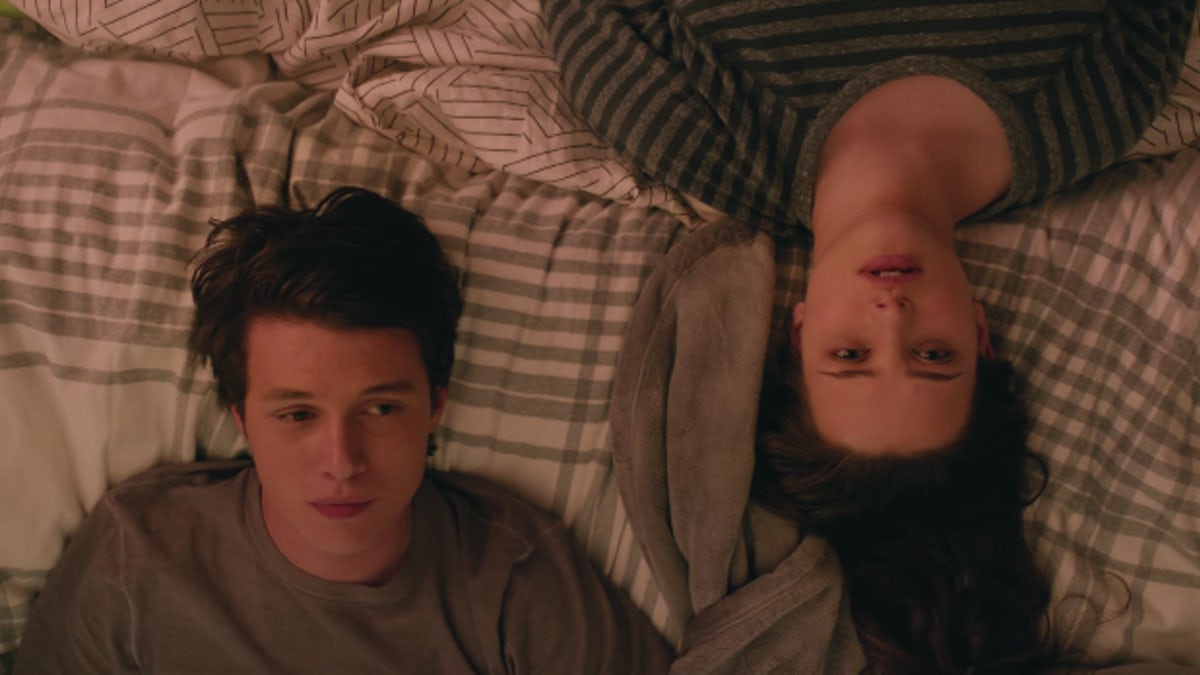 Q: Does Love, Simon pass the Bechdel-Wallace test?
A: No.
Top Photo: Nick Robinson in the sweet teen comedy Love, Simon. 
Middle Photo: Simon's friends Abby (Alexandra Shipp) and Nick (Jorge Lendeborg Jr.) have a more typical subplot than Simon's.
Bottom Photo: Katherine Langford of 13 Reasons Why fame creates a compelling foil for Simon as his straight best friend, Leah. (Major Dawson and Joey vibes.)