With non-stop laugh-out-loud humor and a truly authentic core, Blockers, written by Brian & Jim Kehoe and directed by the Pitch Perfect trilogy's Kay Cannon, stands out as one of the funniest comedy blockbusters of the past few years.  (EML: 4/5)
Review by FF2 Associate Eliana M. Levenson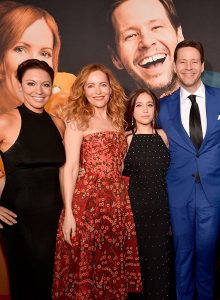 Since their first day of school back in Kindergarten, "Julie" (Kathryn Newton), "Kayla" (Geraldine Viswanathan), and "Sam" (Gideon Adlon) have been best friends and so, by default, so have their parents, "Lisa" (Leslie Mann), "Mitchell" (John Cena), and "Hunter" (Ike Barinholtz)… at least sort of. Hunter's actually not really friends with them anymore, but that's explored later.
Anyway, 13 years later and it's prom night for the three girls. As the teenagers face their impending move to college, they agree to a sex pact on prom night. Julie's excited to lose her virginity to her boyfriend "Austin" (Graham Phillips) because she believes she's in love with him. Kayla just wants to get the act over with, even though she and her date/lab partner "Connor" (Miles Robbins)  aren't particularly close. Only Sam is hesitant. But, afraid of missing out on a bonding experience with her two best friends — which she worries will inevitably lead them to grow apart — Sam agrees as well.
Prom night begins with a backyard pre-party at Lisa and Julie's house. Hunter (Sam's estranged father) shows up, uninvited, with a limo. He's been out of Sam's life (and therefore everybody else's) for years, but has chosen prom night as his opportunity to become involved again. So, Hunter is determined to give Sam the best night of her life, no matter what.
Pictures and pleasantries over with, the three girls and their dates head off in the limo for prom. On the drive to the dance, the three girls text each other emoji messages detailing their sex pact. Unfortunately, Julie has left her computer open in her room, and the private chat between the girls is now fully accessible to their parents.
After deciphering what the emojis mean, Lisa & Mitchell are horrified at their daughters' plans for the night. Determined to stop their daughters at any cost, Lisa & Mitchell head off to intercept their children at the prom. But Hunter doesn't want to let the other two parents get in the way of Sam's magical night. He tries to keep from driving off, but when that proves futile, he tags along to try and disrupt their plans.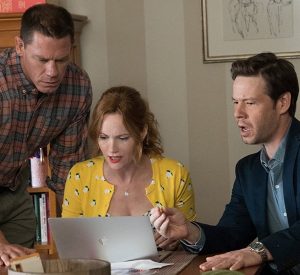 What follows is a funny and endearing cat & mouse game as the three parents find themselves a step behind their progeny all night long. From prom to the after-party to the after-after-party, the parents are chasing their children in an effort to keep them from what is essentially growing up. But, of course, as both parents and children progress through the night, finding themselves on a journey that's more than just a quest to lose their virginity or a quest to stop that other quest.
Honestly, Blockers seemed like it was going to be yet another blockbuster comedy that threw away all of its funny moments on the trailer. But instead, Blockers continued to deliver, keeping the audience laughing throughout. From strong acting performances to creative jokes, Blockers raises the bar by proving that broad comedies don't have to be a repetitive string of the same gags and plotlines.
But beyond all the punchy one-liners, raunchy exploits, and physical comedy gags, Blockers is a story about growing up and letting go. Each parent/child relationship explores a different dynamic, adding depth to the conversation about what it means to be a parent and what it means to be a child. Interestingly, Blockers focuses on two father-daughter relationships and only one mother-daughter relationship, which is a departure from similar narratives.
© Eliana M. Levenson (4/9/17)  FF2 Media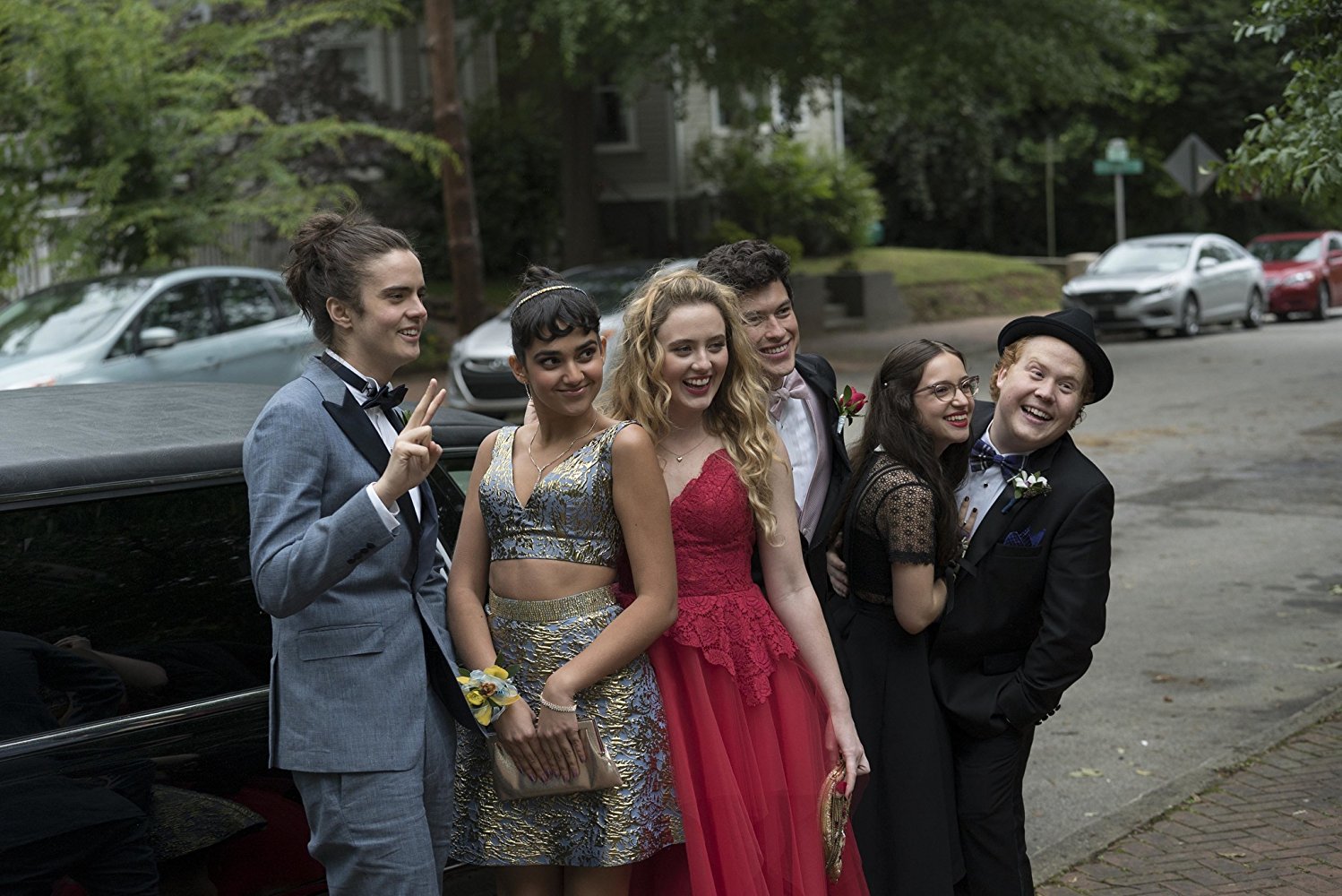 Top Photo:  Director Kay Cannon (left) with stars Leslie Mann, Gideon Adlon, & Ike Barinholtz on the red carpet for Blockers.
Middle Photo: "Lisa" (Leslie Mann), "Mitchell" (John Cena) and "Hunter" (Ike Barinholtz) snoop on Julie's computer to read the text message thread between their daughters.
Bottom Photo: "Julie" (Kathryn Newton), "Kayla" (Geraldine Viswanathan), and "Sam" (Gideon Adlon) pose with their dates outside of the limo before prom.
Photo Credits: Quantrell D. Colbert
Q: Does Blockers pass the Bechdel-Wallace Test?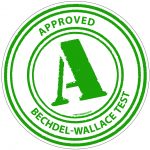 Yup! Even though the central premise of the film revolves around a sex pact, which means a lot of the focus is on their relationships with the men in the film, there are a few moments that actually pass the Bechdel-Wallace test. For instance, "Lisa" (Leslie Mann) and her daughter, "Julie" (Kathryn Newton) have a conversation prior to the prom where Julie's concerned about how her mother is going to cope when Julie's away at college. It's a tender, genuine mother/daughter moment that really focuses on the relationship between the two women.