In Lucrecia Martel's film, Zama, based on the novel by Antonio Di Benedetto written in 1956, a Spanish officer of the 18th Century is stuck in Asunción (now Paraguay). Through a non-linear plot structure, Martel tells the story of Don Diego de Zama as he awaits his transfer to Buenos Aires and the obstacles he faces along the way. (MTP: 2.5/5)
Review by FF2 Intern: Maiya Pascouche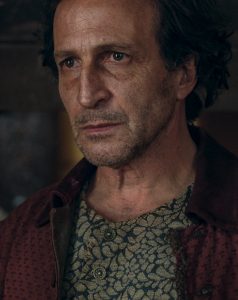 While Zama — directed by critically acclaimed Lucrecia Martel — attempts to take the viewer on an thought-provoking journey through the South American hinterland of Spain's 18th Century Colonial Empire. Unfortunately she falls flat in creating an interesting masterpiece, succeeding only in inflicting a convoluted, disjointed, and often incomprehensible film on her exhausted audience.
Martel opens the film with a picturesque shot of Don Diego de Zama (Daniel Giménez Cacho) standing along the edge of a beautiful beach landscape. He looks stoic and important. However, as the film goes on, he is portrayed as an unfortunate and ultimately disinteresting man. There is no real character development throughout the entirety of the film except for the fact that Zama can never seem to get exactly what he wants. None of Zama's superior officers see much potential in him, magically paralleling how little substance he has as a character as a whole. Various puffed-up male officials come and go, but since they are poorly differentiated (either by appearance or through dialogue), it's hard to care about them or their opinions.
Amid the many female slaves and servants, there is one woman — Luciana Pinares de Luenga – who we understand to be the pillar of local society. But the zestful performance of Lola Dueñas (an actress well-known to lovers of films by Pedro Almodóvar) is wasted because in Zama she plays more of a foil than a character.
The main conflict is between Zama and his future, a constant battle most human beings have with themselves. However, in Martel's film we hardly understand exactly what he is looking for or even what is stopping him from every possible path to his end goal.
Martel's non-linear plot is more confusing than intriguing and therefore, ridiculously frustrating to watch. The most enthralling parts of the film come at the end, when even the slightest bit of action and gore save the film from the interminable boredom of the first 90 minutes.
Martel is a well-known and well-liked female director from South America. Her work is respected highly by critics throughout the world. She took a risk when she decided to direct a film adaptation and I applaud her for making a gorgeous film with beautiful cinematography and poignantly specific period costumes. I wholeheartedly respect her choice to make this film with a  non-linear plot because it is clear that that is how she wanted to tell this story. Nonetheless, I left this film not just underwhelmed but drained.
Is Zama terrible? No. Does it have my recommendation ? Absolutely not. It has beautiful cinematography because of the location and honestly, that's about it. In the end, I found it a confusing and boring film that left no lasting impact on me except for the fact that I felt like I had wasted 115 minutes of my life watching a film that could have been better appreciated as a picture book. I completely respect Martel but for me, this film was a flop.
I was tempted to give Zama my lowest possible rating, however some of the members of Martel's team did a splendid job of creating the look and feel of an important historical era rarely seen on-screen. In deference to them, I am giving Zama a 2.5/5. I hope next time Martel gives her team a better screenplay!
© Maiya Pascouche (6/29/18) FF2 Media
Q: Does it pass the Bechdel-Wallace test?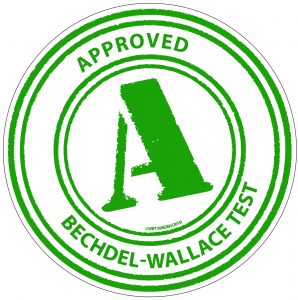 Yes, but it's a stretch. Women are marginal in Zama's world and only one woman – "Luciana Pinares de Luenga" –has a name that registers. She calls her African maid –with whom she has a couple of brief interactions — by a name, but I challenge anyone who has not read the novel to remember it.
This woman is very likely a slave, but she is so poorly developed that we really know nothing about her. Undoubtedly, Martel intended this as a socio-political point about the relationship between the servers and those they serve, but again, when all the potential characters have been reduced to mere caricatures, nothing sticks.