When discussing an icon as monumental as Ruth Bader Ginsburg, questions always arise: what to show of their life and how to show it. In RBG, directors Julie Cohen and Betsy West chose to investigate her high school through law school years, her married life, a few of her Supreme Court cases, and an overview of her time as a justice. Unfortunately, this documentary simplifies her life and focuses on the wrong details. (KAC: 3/5)
Review by FF2 Intern Katharine Cutler
RBG is an icon for women and her consistent level of hard work throughout her life is something every person should strive to achieve. While a documentary about her life was long past due, this one misses the mark. Despite unprecedented access to RBG herself, RBG doesn't do anything for the woman who fought for us all.
In a retrospective of her years in high school through law school, RBG's looks and dating life have more airtime than her amazing accomplishments. Many men mention how beautiful she was in college as do a few of her childhood friends of her high school years. Quickly passed over are the interesting facts: that she went to a prestigious college, Cornell University, and two even more prestigious law schools, Harvard and Columbia. The film also doesn't allow room to appreciate how, in law school, she took care of her newborn child, took care of her husband, who had cancer, and completed her school work along with the majority of her husband's. Why is Ginsburg during these years summed up as pretty, dateable, and a soon-to-be a wife? Maybe the filmmakers were trying to make her feel relatable, but that then begs the question: why aren't smart, hardworking women relatable?
Following that, the film moves briskly through her time as a professor and then as a lawyer, arguing in front of the Supreme Court. A parade of mostly white men are interviewed to talk about her cases and accomplishments. While the few court cases they covered were well explained, it was disappointing that there is less time spent on her groundbreaking achievements fighting for women's rights than there is talking about her husband.
Somehow, everything comes back to him and his sense of humor. Ruth is constantly described as the shy, timid, and small one, while Martin Ginsburg, her husband, was outgoing, loud, and larger than life. Throughout the movie, the focus often shifts from her work to her marriage, her husband, and his personality. Her personal life is interesting, and it can be a unique way to learn more about her, but at times, the film defines her too much by her husband and his actions, falling back into the societal standards that RBG worked so hard to erase.
During her time as a justice, the film follows a few of her dissents and identifies her importance on the Supreme Court, especially as justices have changed, but still the focus remains on her looks. Now, she's constantly defined as a small, old lady; we should be shocked that she can do a push-up! She's constantly infantilized and victimized through the way others describe her, mostly as small and cute. We rarely hear about her cases and instead, her time as a justice is boiled down to the collars she wears, her social media dominance, and her press tour.
This film feels like something made for those who already know and love her, since it lacks the ability to convince anyone of her greatness. The added elements of the 'memes' and children's books about her add to the surface-level feeling of the film. There is little explanation of the passion behind these social media movements, if there actually is any at all. While the film recounts her greatest hits, these images of her do little to educate anyone. There was a lack of curation and thought behind what was chosen, revealing the capitalization of her image, at the expense of her story and her importance.
Overall, this film failed to build the foundations for a new group of RBG fans and instead added fuel to her already loyal fans. With the inclusion of social media and her personal hardships as a young woman, the setup for a deep investigation of her past and her influence on the future was high and the final product missed every chance.
© Katharine Cutler (05/30/18) FF2 Media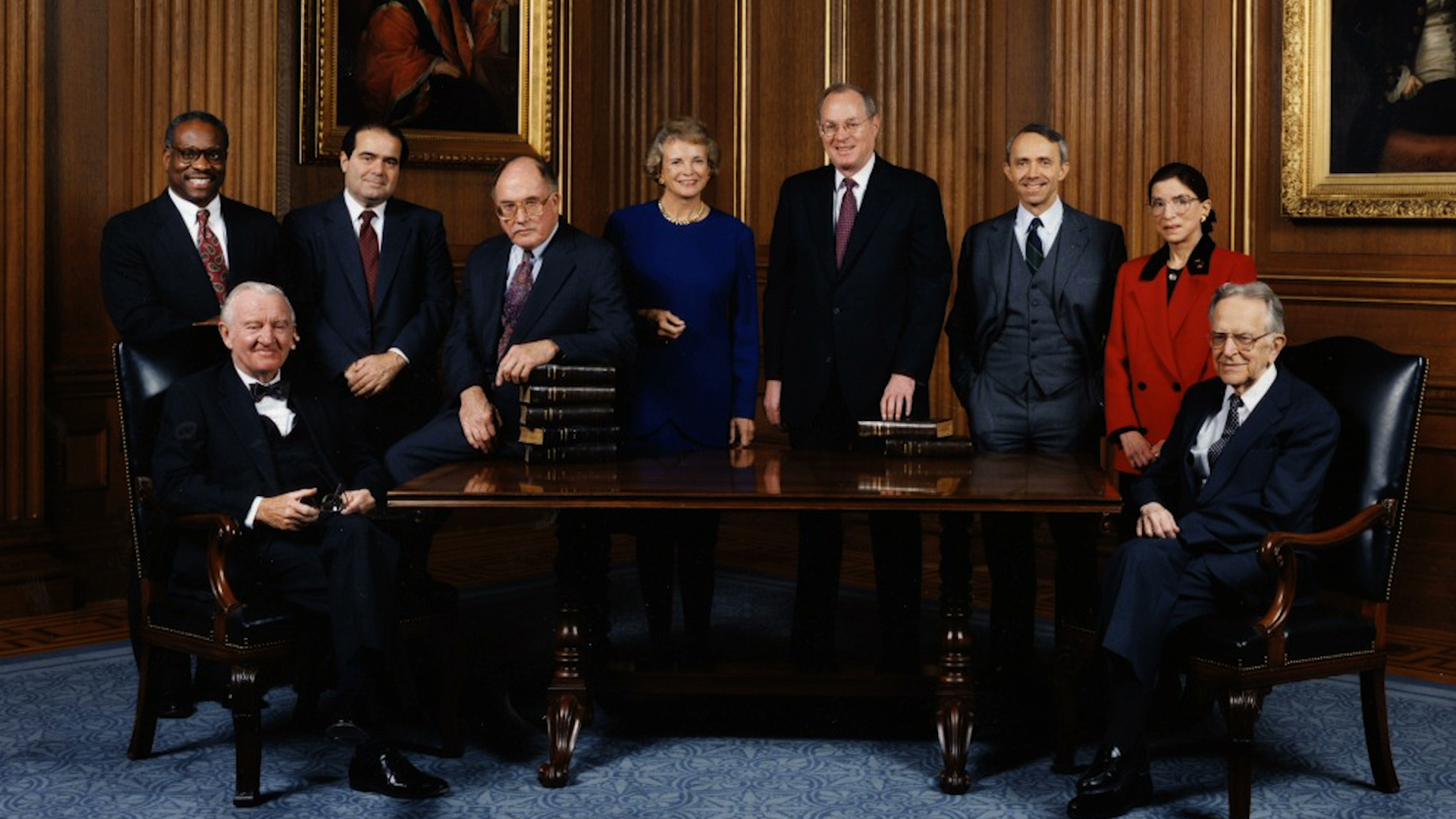 Top Photo: Justice Ginsburg mid workout routine in RBG. 
Middle Photo: Justice Ginsburg speaking to a group of students.
Bottom Photo: Photo of the Supreme Court Justices, c. 1993.
Photo Credits: Photos courtesy of Magnolia Pictures.
Q: Does RBG pass the Bechdel-Wallace Test?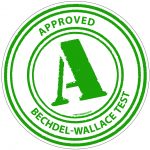 Yes.
There are some interviews in which women discuss RBG's life, and we see, through some recorded and some found footage, conversations that RBG has with other women (most especially Nina Totenberg of National Public Radio). There are also several scenes of Ginsburg with her granddaughter Clara Spera.