Erin Simms partners with Bill Holderman to co-write Book Club, a light-hearted film about the lives and loves of four lifelong friends. The film boasts an impressive cast, starring: Diane Keaton, Jane Fonda, Candice Bergen, and Mary Steenburgen. Book Club is a comedic take on how the Fifty Shades of Grey book series pushes these Californian friends to not "stop living before [they] stop living". (KIZJ: 4/5)
Review by FF2 Contributing Editor Katusha Jin
"Diane" (Diane Keaton) is a widowed mother of two very overprotective, adult daughters. "Vivian" (Jane Fonda), who avoids all forms of romantic attachments, owns and lives at her own hotel in Los Angeles. "Sharon" (Candice Bergen), although very high up on the career ladder as a federal judge, has not moved an inch in her romantic life since her divorce 18 years ago. "Carol" (Mary Steenburgen), a chef and restaurant owner with a seemingly fairytale marriage, is experiencing a worrisome dry spell in her relationship lasting months.
After starting the tradition decades ago, the mother, judge, cook, and hotel owner meet up once every month and bring with them the latest details of their different lives, as well as some notes about the book they read the past month. Not wanting to linger any more than necessary on the book about hiking, Vivian ruffles things up a bit and dishes out her choice of reading for this coming month: Fifty Shades of Grey. Voicing her fear of them all becoming boring, lifeless people, she believes this book is exactly what they need to jumpstart their lives again. Embarrassed, but somewhat intrigued, the group agree to take this back and digest the unusually stimulating material.
Each woman takes back this book with initial caution, but end up going through the same realization that maybe it is time for some change. Diane's daughters "Jill" (Alicia Silverstone) and "Adrianne" (Katie Aselton) are so protective, that they prepare a basement for their mother in Arizona to live with them. Even though Diane finds this reversal in the traditional parent-child relationship suffocating, she understands their worries and eventually agrees to move. On her flight, she falls into the lap of a charming gentleman, "Mitchel" (Andy Garcia). When he later asks about the book, he catches her lying, creating a cheeky spark between them.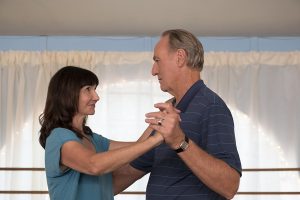 Upon finding out her ex-husband is dating a girl forty years younger, the book encourages her to create a profile on a dating site and give dating another shot. Vivian happens to meet "Arthur" (Don Johnson), a man whose proposal she rejected forty years ago, but a cute incident at the hotel fountain brings up some feelings she thought were long-gone. For Carol, the book brings about the fear of her marriage becoming stale. Worried that her husband, "Bruce" (Craig T. Nelson), is losing interest in her, she is left with no choice, but to try spice things up herself.
Despite trying to imitate the style and material of Sex and the City, the pacing lacks the speed and excitement. The editing by Priscilla Nedd-Friendly and direction from Bill Holderman could have done with better pacing for this type of material. Costume decisions by Shay Cunliffe were a great help in building the four distinct characters and their lives. The casting by Kerry Barden and Avy Kaufman was fantastic because the performances from Diane Keaton, Jane Fonda, Candice Bergen, and Mary Steenburgen really keep the movie afloat and give it the shape it needs. Even with all the comedic material, it didn't stop me from tearing up at the end with an overload of (yes, cheesy) happy feelings.
This may not be a favorite amongst movie nerds, and more diversity would have been appreciated. Nevertheless, the film can certainly cheer you up and I can't help but like it. The comedy is often predictable, with the audience waiting for the penny to drop in the characters' minds. But once that stops bothering you and you give in to their planted "funny moments," it can be a real treat. Regardless of what your views on Fifty Shades of Grey are, this film follows an age group that is underrepresented on the screen, showing that age should not affect quality of life. It doesn't matter whether we are at the age of Carrie's Diaries, Gossip Girl, Sex and the City, or Book Club, as long as we are alive, fun, love, and life should never stop.
© Katusha Jin (5/24/18) FF2 Media
Top Photo: "Diane" (Diane Keaton) on a date with "Mitchel" (Andy Garcia).
Middle Photo:"Carol" (Mary Steenburgen) dancing with "Bruce" (Craig T. Nelson).
Bottom Photo:  "Vivian" (Jane Fonda), "Sharon" (Candice Bergen), and "Carol" (Mary Steenburgen) waiting in "Diane's" (Diane Keaton) bedroom.
Photo Credits: Melinda Sue Gordon
Q: Does Book Club pass the Bechdel-Wallace test?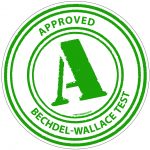 Yes!
Although most of the material is about relationships and romantic interests, there are still plenty of instances when the topic of conversation is about something else. Two examples that shoot to mind are when the women discuss hiking in their first book club, and when Diane talks to her children about moving to Arizona.