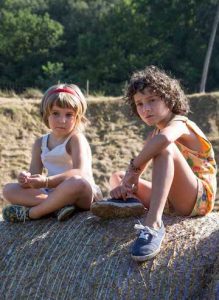 Written and directed by Carla Simon, Summer 1993 brings us six-year-old Frida (Laia Artigas), who is newly orphaned and must move in with her aunt and uncle. Much to its credit, the film is both a heart-wrenching tale of grief and an endearing tribute to childhood. (JRL: 4.5/5)
Review by FF2 Intern Julia Lasker
Following the death of her mother, six-year-old Frida (Laia Artigas) must move in with her uncle, Esteve (David Verdaguer), his wife Marga (Bruna Cusí) and their daughter Anna (Paula Robles) in rural Catalan (Spain). Grappling with grief and the shock of a sudden relocation, Frida's adjustment to her new life is less than perfect.
Frida now spends her days wandering the expansive farm, with only her toddler-aged cousin Anna and her imagination to distract her from feelings of grief and loneliness. Needless to say, Frida is not always able to handle the new situation with grace, and she ends up putting Anna in dangerous situations and lashing out at family members. The result is a complicated relationship with her aunt and uncle, who are not quite able to embrace this unexpected addition to their family, or to provide the type of parental love and care that Frida needs.
As the summer progresses, Esteve, Marga, Anna, and Frida begin to form a makeshift family, creating a touching narrative about loving and accepting a child.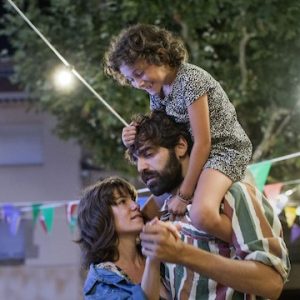 Despite a somewhat grim premise, much of Summer 1993 is light and amusing, a true tribute to the beautiful minds of children. Simon's respect for young people shines through as she keeps a complete focus on young Frida, never relying on the adults to provide complexity. The subtle sorrow in Frida's eyes as she strives for a happy summer is complexity enough.
A film with a six-year-old protagonist risks being unrelatable and one-dimensional, which is probably why it isn't done very often. Yet, Summer 1993 is neither of those things at all, a testament to Simon's talent as a filmmaker.
All of the actors bring impressive performances to the screen, but Laia Artigas's depiction of Frida is particularly noteworthy. Though she's young, Artigas clearly understands the complexity and depth of grief, as she portrays it flawlessly. Artigas's performance is both heartbreaking and incredibly charming. She positively shines in the film's central role.
Summer 1993 is a captivating tale of family and love, and a must-see for anyone with an appreciation for the beauty of youth.
Read Lesley Coffin's interview with filmmaker Carla Simon here, and Amelie Lasker's feature on Summer 1993 here. 
© Julia Lasker (6/20/2018) FF2 Media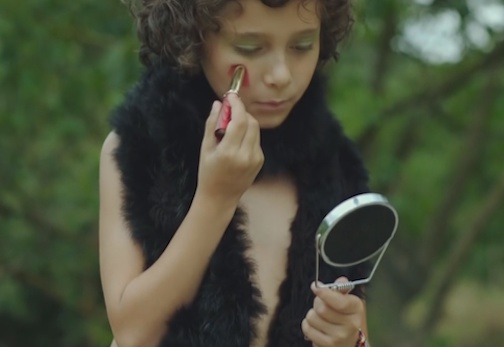 Top Photo: Paula Robles as "Anna" and Laia Artigas as "Frida."
Middle Photo: Bruna Cusí as "Marga," David Verdaguer as "Esteve," and Laia Artigas as "Frida."
Bottom Photo: Laia Artigas as "Frida."
Photo Credits: Lucía Faraig
Q: Does Summer 1993 pass the Bechdel-Wallace test?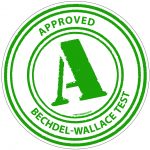 Yes!
Three of the film's four main characters in the new nuclear family are women. In one particularly poignant scene, Frida and Marga talk candidly about Frida's "previous mother."