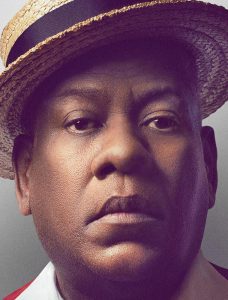 From humble beginnings in the segregated American South to a career in fashion's fast lane, André Leon Talley has lived a life filled with unforgettable experiences. A documentary directed by Kate Novack, The Gospel According to André details André's story while exploring his social impact as well as capturing his signature flamboyance. (RMM: 4/5)
Review by FF2 Intern Roza M. Melkumyan
André Leon Talley was born in Durham, North Carolina, in the year 1949. Raised by his hardworking grandmother, André lived a relatively sheltered life in the middle of the segregated South. Now, in his seventies, André recounts fond memories of attending his local church every Sunday, where he was first exposed to fashion. The church was one of the few places for the black community to feel validated in the Jim Crow South, and its members always made sure to wear their Sunday best.
In his youth, André would read every fashion magazine that he could get his hands on. He quickly realized that French was the language of fashion, and so he turned his attention to learning French. After graduating North Carolina Central University with a degree in French literature, André received a fellowship to pursue a Master's in the same field at Brown University. This was his ticket out of his small town in the South and into the larger world. However, André would make his closest friends at the nearby Rhode Island School of Design.
 After graduating from Brown, André made yet another big move, this time to New York City. As a young man starting his career in the 70's, André was entering the real world during an exciting era for fashion. While Andréparticipated in the party scene, he forwent his peers' sex-driven lifestyle typical of New York in the 70's and focused on his career. He took an unpaid job working for Vogue magazine's editor-in-chief Diana Vreeland, and the two soon became very close. Vreeland helped André get a clerk job at Interview magazine, and he began to climb the fashion world ladder, meeting and befriending fashion designers, models, journalists, editors, and artists along the way. His life story is narrated with moments from the present mixed in, allowing for André to reflect on his life, to give thanks to the friends he made, and to discuss the (then)impending results of the 2016 Presidential Election.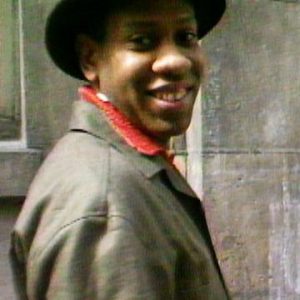 This film does a great job of balancing nostalgia with social and cultural commentary while articulately detailing the life of a remarkable individual. Having only known him as a judge on Tyra Banks' reality show America's Next Top Model, I hadn't realized what an interesting and action-filled life André Leon Talley had had! This film is chock-full of influential fashion industry icons who exhibit the sheer scope of André's presence in the fashion world. Even more remarkable is the uniqueness of André's story. As a large, queer, black man from the South, he was breaking all kinds of social barriers by simply being himself and pursuing his passions. Though André didn't become an outspoken advocate for the black community, his success in the field of fashion made him a leader by example. His prominent presence fought the idea that black Americanscome in one shape and size.
The Gospel According to André shines in its superb editing. Director Kate Novack seamlessly incorporates a wealth of media, from pictures to video clips to magazine spreads, in order to show not only André's life through the decades, but also the evolution of fashion. This mastered use of media paired with interviews with André and various fashion icons, such as Vogue editor-in-chief Anna Wintour and fashion designer Marc Jacobs, makes for a film with a diversity of voices. Novack successfully crafts an atmosphere that transports the audience to the world of fashion through the decades while grounding André's own story in the present.
Be confident and unapologetically you. Clearly, it worked for André. This film made me want to get in better touch with my own sense of fashion, and it was certainly worth the watch.
© Roza M. Melkumyan (5/28/18) FF2 Media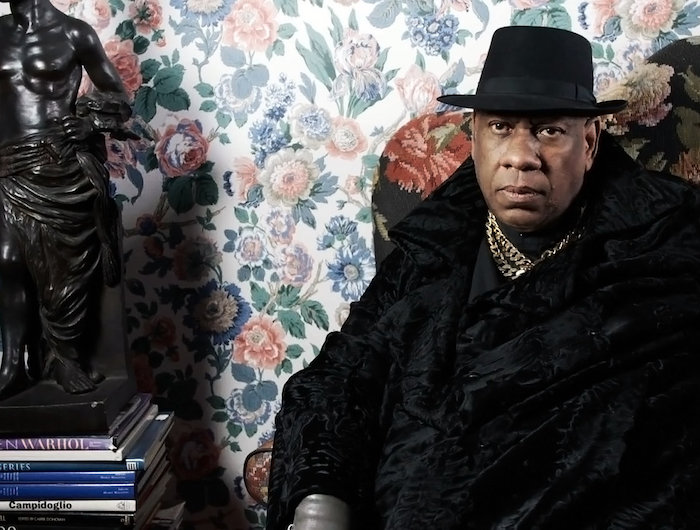 Featured Photo: André Leon Talley gazes out.
Top Photo: André poses in a straw hat.
Middle Photo: A younger André.
Bottom Photo: André sits for an interview.
Photo Credits: Magnolia Pictures
Q: Does The Gospel According to André pass the Bechdel-Wallace Test? 
No.
The film is all about André.