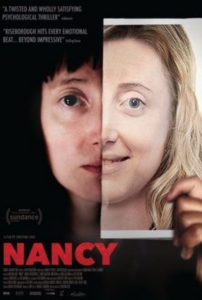 Christina Choe writes and directs Nancy, her feature debut. Andrea Riseborough stars as a lonely and estranged woman in her mid-thirties, who lives with her mother in upstate New York. Set against a bleak and gloomy backdrop, Choe explores the basic human need for connection, familial love, and acceptance. (KIZJ: 3.5/5)
Review by FF2 Contributing Editor Katusha Jin
"Nancy" (Andrea Riseborough) is an awkward woman who finds solace in detaching herself from the real world. Whilst her mother, "Betty" (Ann Dowd), asks about a word in the crossword puzzle, Nancy's morning greeting is a statement about the Internet outage. After pouring herself some raison bran, she keeps her attention glued to her phone screen.
Betty suffers from Parkinson's disease and her daughter ends up as the primary subject of her nagging. Nancy's life at home is uneventful and repetitive; she fumbles through rejection letters with her mother's discouraging remarks and helps her mother on and off the toilet. Her life at work is equally numbing—she currently works as a temp at a dental practice, and tries to make conversation with her colleagues in the kitchen by talking about her trip to North Korea. Even though she showcases many pictures on her phone, there is an overall suspicion that the story is fabricated.
Nancy submits many short stories to The Paris Review, and has had no luck so far—all of the rejection letters are hidden in the glove compartment of her car. However, her made-up vacation and her short stories are not the only place that she exercises her imagination. The dullness of her reality beckons her to assume another identity online in the form of a grieving mother. Through her blog, she meets "Jeb" (John Leguizamo), a father who has experienced the loss of a child. By placing some cushioning under her clothes, she pretends to be pregnant once more.
When Nancy's mother passes away, she learns of a couple
that lost a daughter thirty years ago. Convinced that she is this lost daughter who got kidnapped, Nancy stops at nothing to get in contact with these grieving parents. It isn't long before "Ellen" (J. Smith-Cameron) and "Leo" (Steve Buscemi) invite their apparent 'daughter' over for dinner. The pair of genuine and comfortably well-off academics offer a warmth that Nancy has rarely experienced. The couple's home as a place so much more inviting than her own, that the line between make-belief and reality become more and more blurred.
Christina Choe creates an intriguing balance between ingenuity and fraud. The elder couple and Nancy are both seeking this new connection, but with entirely different motivations. The characters in Nancy are each in a different state of grief and loss. Choe directs the actors carefully to present these mental states and this lures the audience in as they explore each character's psychology and motivations. Andrea Riseborough penetrates through the screen with Nancy's uncomfortable stares, giving the viewer a cooling sensation. Riseborough's eyes give way to Nancy's soul—so lost and uncertain—begging us to pity her. Ann Dowd also puts on a perfectly annoying, nagging mother, which contrasts to the warm and loving portrayal of parenting by J. Smith-Cameron and Steve Buscemi.
Choe disguises Nancy's motivations so well, that the audience is left guessing as to whether there is some psychological explanation behind Nancy's behavior. Is she a pathological liar? Is she grieving? Or is she so starved for love, that she loses grasp of what her actual reality is? With so many questions, I feel that the one part the film falls short, is in its development of the story behind Nancy's behavior. Nevertheless, this certainly does not discount the beautifully framed setting captured by cinematographer Zoë White, and Christina Choe's delicately balanced directing.
© Katusha Jin (6/9/18) FF2 Media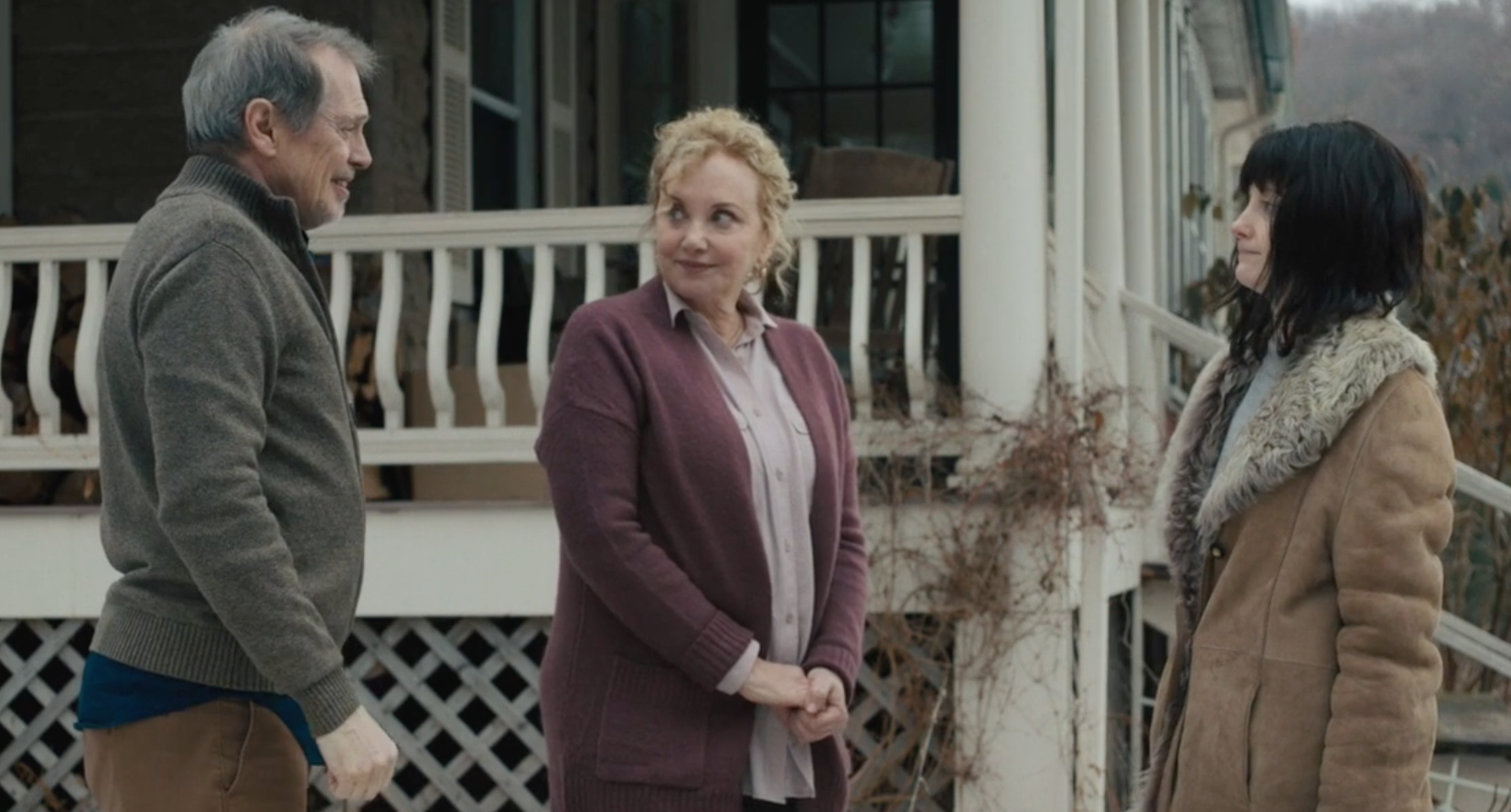 Top Photo: Nancy poster.
Middle Photo: "Nancy" (Andrea Riseborough).
Bottom Photo: Nancy with "Ellen" (J. Smith-Cameron) and "Leo" (Steve Buscemi).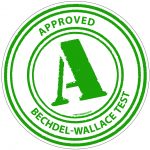 Photo Credits: Samuel Goldwyn Films
Does Nancy pass the Bechdel-Wallace test?
Yes. The first conversation between Nancy and her mother at breakfast covers Internet, a crossword puzzle, and writing.