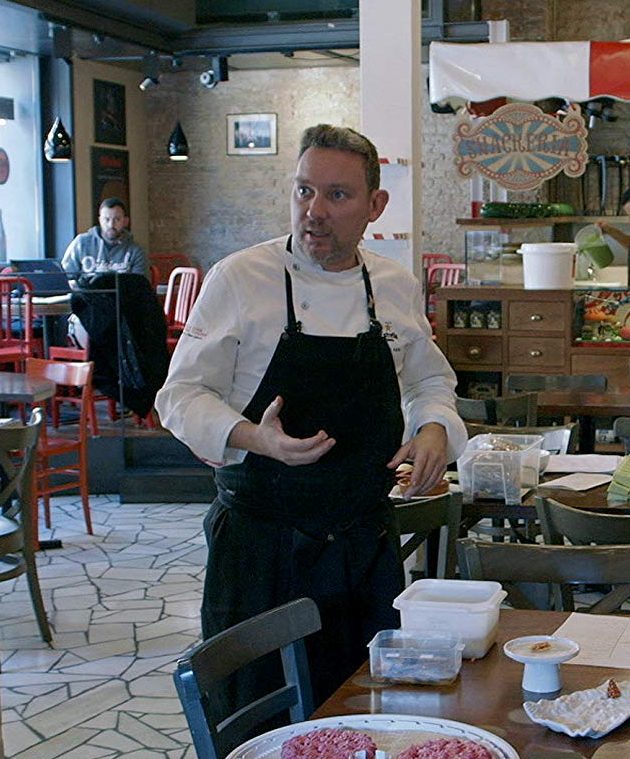 Constructing Albert (directed by Laura Collado and Jim Loomis) examines the current hardships and successes of Chef Albert Adrià and his multi-restaurant ownership, and features some of the most visually exquisite cuisine to hit the big screen. (DLH: 2.5/5)
Review by FF2 Intern Dayna Hagewood
While it is certainly a pleasure to see Adrià's impressive food creations and glorious restaurant enterprises, Constructing Albert fails to surpass the basic Food Network type tropes of the chef documentary.
The film twists and turns through Adrià's current lifestyle, and shows the opening and closing of his restaurants in the blink of an eye. Too much of Constructing Albert seems to rely on staff meetings and taste tests, and does not truly succeed at getting into the mind of the genius himself.
Constructing Albert also neglects to delve into the mysterious history of the restaurant Adrià used to work at with his brother Ferran, though it appears to act as a looming presence over Albert's current endeavors. Apparently ElBulli was the #1 restaurant in the world many years ago, but we don't find out what happened to the restaurant or to Albert's relationship with Ferran.
This lack of information is frustrating, especially considering the omission of background about other important events happening in the film. For example, Adrià will mention new types of fusion cuisines that will ground his upcoming restaurants but neglect to explain the history of those types of food or detail his inspirations.
Important people are introduced to the screen without explanation of how they got to where they are, and it is hard to follow who is who in the swirl of moving about from restaurant to restaurant.
While it is true that the food looks absolutely exquisite, we hardly ever discover what makes up any of the dishes, which is essential for a satisfying food-based documentary about these types of niche, high class restaurants.
Essentially, I found myself very interested in the subject matter (who doesn't love food?), but ultimately discouraged by the amount of questions I was left with about the restaurants, the Adrià siblings, and the background of their enterprises.
Constructing Albert does indeed have many moments of intrigue, but they were simply introduced and almost immediately dropped. In particular, at one point in the film, it is mentioned that Adrià's new restaurant, Enigma, is meant to create a "new language" in terms of dining.
While this is an extremely fascinating idea (and very much in line with how film theorists speak), the film never spends enough time analyzing the meaning of these broad statements and claims.
There is one particularly long take of Albert Adrià staring off into space after one of his restaurants is awarded the high honor of a Michelin star. His expression is haunting and empty for someone so bestowed with honor, and instead of acting as a critical moment of reflection for the viewer, it simply reminded me of my desire for the documentary to pick Adrià's brain, and of how little of his interiority is actually granted.
Constructing Albert certainly attempts to capture Albert Adrià's genius and innovation as a gastronomic artist. It's just disappointing that we see more of the logistics than his true spirit and creativity.
Ultimately, the film leaves the viewer wanting something more than just hunger pains and a vicious curiosity, and seems more suited for a television cooking network than the big screen.
© Dayna Hagewood (7/12/2018) FF2 Media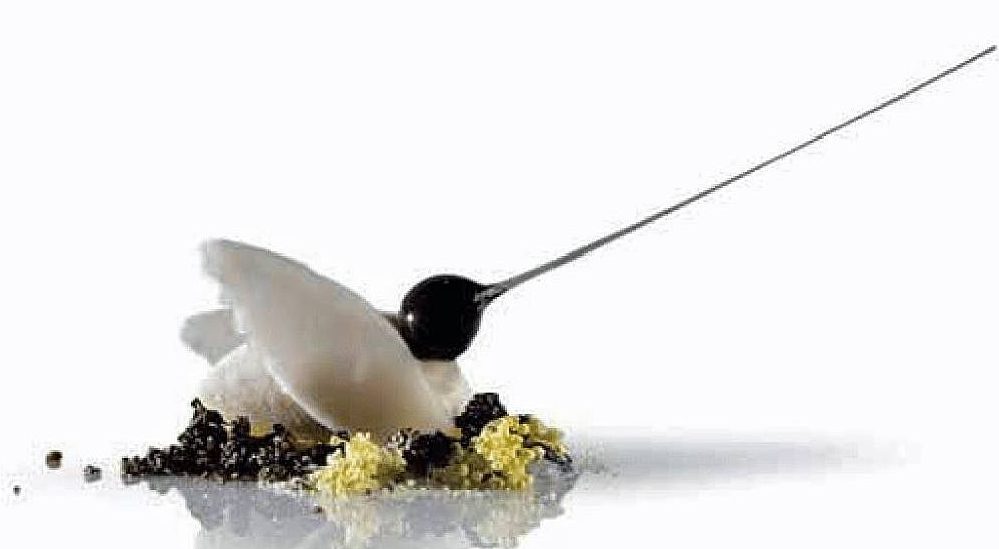 Featured Photo: IMDB
Top Photo: IMDB
Bottom Photo: EPK
Does Constructing Albert pass the Bechdel-Wallace Test?
No. The film focuses mainly on Albert Adrià, and we hear very little from any of the women involved in his life and restaurants.