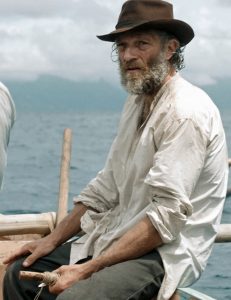 French painter Paul Gauguin embarks on a soul searching journey to find new inspiration in Tahiti. On his quest, he meets and marries the beautiful Tehura, the woman who will become his muse. (MTP: 4/5)
Review by FF2 Intern Maiya Pascouche
Artist Paul Gauguin is suffocating as an unsuccessful artist in Paris, living his days in existential entrapment. He is the epitome of a struggling artist. He dreams of traveling to Tahiti to reinvigorate himself and his art. He asks his friends and family to come with him on his adventure but they all decline.
He sets out on a boat with only his paints and as many canvases as he can carry. Director Edouard Deluc makes a point of briefly showing his progression as an artist throughout the film, starting with his first attempts on the boat to Tahiti. Gauguin's feverish passion keeps him up late, sick and exhausted, burning candle after candle as he sketches and colors his idea of native life.
Once he is settled in on the island, he receives a letter from his wife, Mette, declaring them separated. Feeling even more lost, without money, and just having been diagnosed with severe diabetes, he sets out into the mountains. Deluc plays a narration of Gauguin's return letter to Mette. He proclaims that his journey will make his family proud and one day his children will be honored to have the name Gauguin.
However, his real adventure begins when he meets Tehura, a young and beautiful Tahitian girl from a village in the mountains. He marries her and takes her back to his hut in Mataiera. She becomes his muse. Every day, he poses her and glorifies her beauty and savageness in his work.
As you watch the film, you are hypnotized by the luscious, vibrant, and lively foliage on set. Cinematography is a major plus in this film. The beautiful landscapes show the massive wilderness of Tahiti that Gauguin was aching to explore while the intimate, warm candle light enveloping Tehura as she sits for portrait after portrait welcomes you in to their private life together.
However, once the light came on, I felt that the magic didn't last. Something felt fake or at least underdeveloped about the film as a whole. I was missing the reality amongst the romantic love affair with Tehura and the island. Deluc's depiction of Gauguin's obsession with savagery left me perplexed because, as  whole, he was portrayed kindly and with little criticism other than that he became a controlling husband.
The idea of savageness is one of my only complaints about the film. I feel as though Deluc did not portray Gauguin with as much harshness as I feel he deserves. Gauguin is known as an artist who exploited the people of Tahiti and Deluc, while showing his misogynistic, abusive side when it came to Tehura, did not portray his manipulation of the Tahitian people. Gauguin's exploitation of the Tahitian people is what led to his most successful art and I would have liked to see that influence rather than his relationship with Tehura as the main focus.
I feel that the film's main flaw was in its execution of showing Gauguin's art before and after his voyage to Tahiti, something that would have made his decision to leave and his eventual success after his passing more powerful.
Overall, this film was beautifully shot, the acting was incredible, and Deluc managed to show both sides of Gauguin rather than just the good or the bad. However, I would have liked more focus on his artwork and its progression rather than the love story.
Q: Does Gauguin: Voyage to Tahiti pass the Bechdel-Wallace Test?
Nope:(
© Maiya (7/22/18) FF2 Media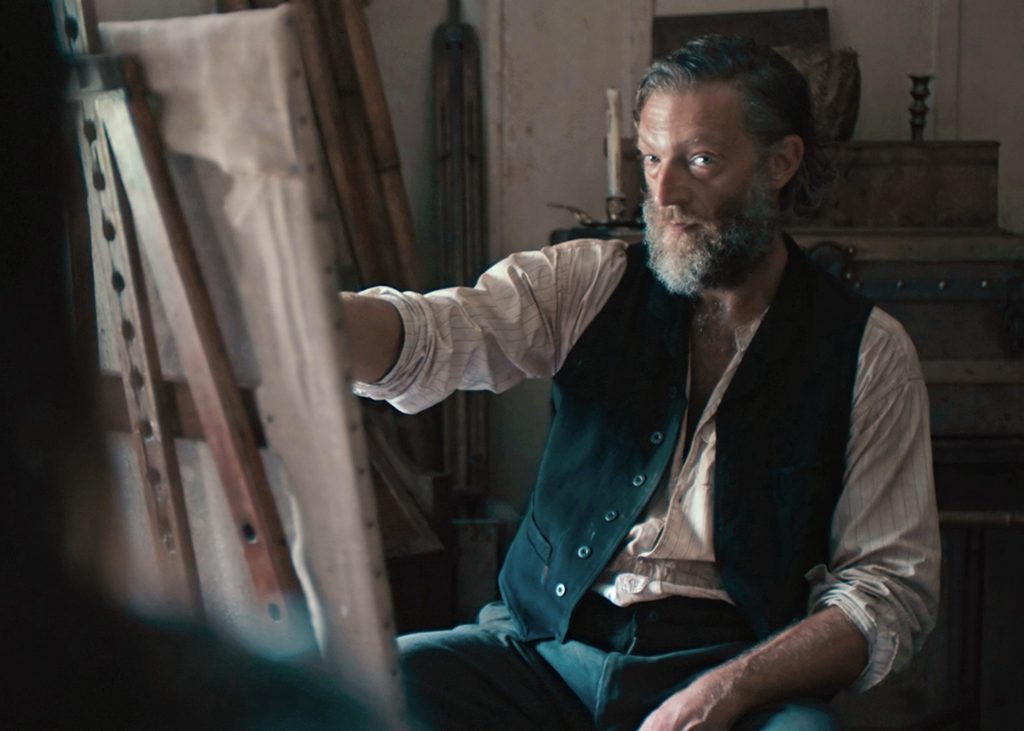 Photo Credits Gauguin: Voyage to Tahiti (2018)