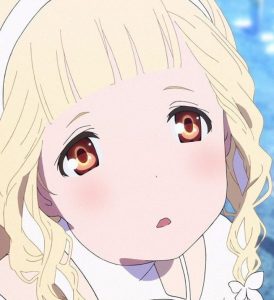 In a richly rendered medieval fantasy world, the members of an ancient clan live for centuries weaving the cloth of life. When this village is destroyed, a young girl ventures into the world with a baby boy in her arms, ready to face the hardships her new life will bring. Mari Okada shines in her directorial debut, creating a story that is as compelling as the magical landscape in which it resides. (RMM: 4.5/5)
Review by FF2 Associate Roza M. Melkumyan
Amidst glassy lakes and cumulus clouds, the Clan of the Separated (commonly known as the Iolph), youthful men and women with blond hair and pale skin, weave the story of life. These creatures of legend are some of the last remnants of the magical days of old. The Iolph live for hundreds of years, and they dedicate their lives to weaving Hibiol, a fine translucent cloth that holds messages, records stories, and marks the passage of time.
"Maquia" (Manaka Iwami) is a young Iolph known for her shy, gentle nature. Her friend "Leilia" (Ai Kayano) is the opposite–bold, fearless, and impulsive. Maquia loves her people, but confides to her elder that she feels lonely and wonders aloud if she might find love outside of their village. The elder gently warns her that to fall in love would mean true loneliness. The Iolph are fated to live long lives weaving the Hibiol, not to form attachments to those they will outlive.
When the Iolph settlement is attacked by soldiers riding flying dragons from the kingdom of Mezarte, Maquia's world is shattered. The soldiers destroy the village, stealing away the female Iolph in order to breed them for their longevity, and killing the rest. Miraculously, Maquia escapes on the wings of an infected Renate before it crashes and dies in a neighboring wood. Here, Maquia finds a baby in the arms of his dead mother, and the two form an immediate bond. In a nearby farm village, Maquia befriends farmer and mother "Mido" (Rina Satô), who takes on the challenge of caring for the two while teaching Maquia how to be a good mother. Maquia names the boy "Erial" (Miyu Irino), and the two begin their journey through life together.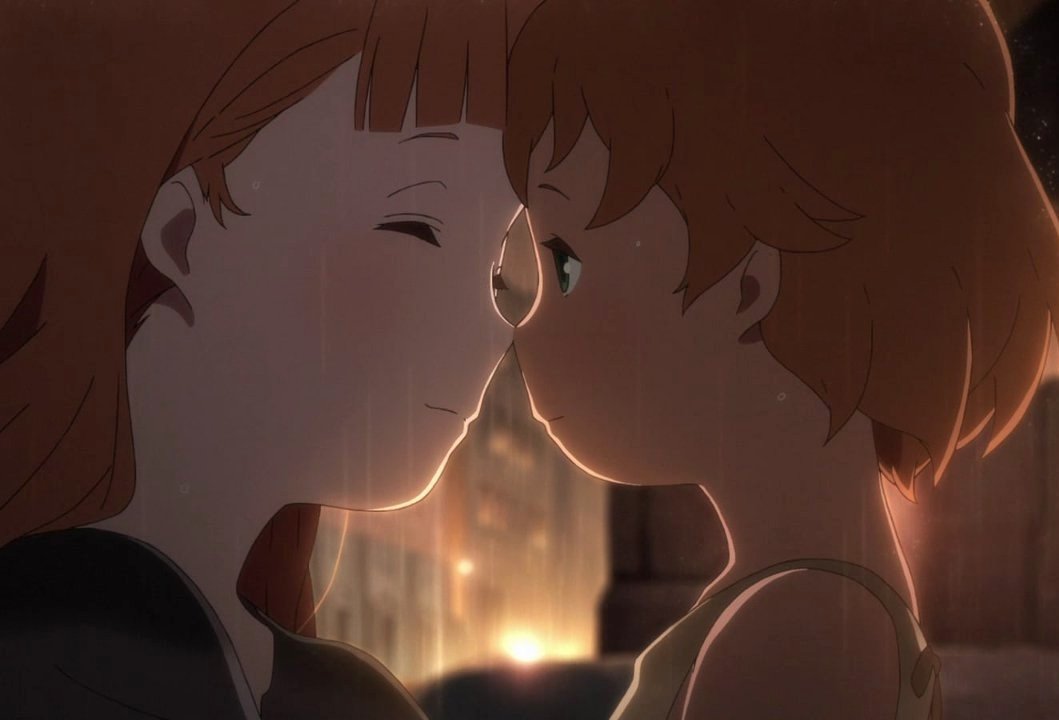 Maquia dyes her hair to match Erial's own sandy locks, reluctantly distancing herself from her ancestry while stepping fully into the role of mother. As Erial grows, she encounters both the joys and travails of motherhood. When times are hard, she tells herself that mothers don't cry. Maquia doesn't age outwardly, so the two must move from town to town in order to avoid suspicion.
In the capital of Mezarte, Leilia's life follows a different path of hardship. Kidnapped during the raid, Leilia has been selected to marry the prince, and she gives birth to his child. Regarded with disgust by the rest of court, however, she is barred from seeing the child. Meanwhile, Maquia and Erial must face a harsh world that provides little help. As Erial enters an emotionally tumultuous adolescence, Maquia feels time pass without her.
I absolutely loved Maquia: When the Promised Flower Blooms (in Japanese, Sayonara no asa ni yakusoku no hana o kazarô). As an avid viewer and lover of animated films, I expected a film rich in visuals, but I never anticipated just how breathtaking they would be. Maquia boasts quality animation, with vivid colors, landscapes, and character design.
Even more impressive here is the harmonious marriage of setting and story. The legend of this fantasy world comes alive on the screen, but its grandeur and depth don't take away from the plot or character development. Raw human emotions and experiences such as love, loss, change, and the passage of time all share the stage with the characters. Each human experience explored in this film is either present throughout the entire movie, or it is woven in and out of the story, building until it pervades every action a character takes.
Writer and director Mari Okada has clearly put her own soul into Maquia, and has artfully and honestly portrayed a story of motherhood, sacrifice, and love. Tinged with a subtle yet strong sense of sadness, this film had me captivated from start to finish. Maquia knows that she will outlive her adopted son by hundreds of years, yet she cannot bring herself to wrest him from her heart. If this weren't enough to reach the audience, Okada interweaves this story with Leilia's, who shows us different shades of that same love and pain as her restless spirit struggles to escape her gilded cage. As both women stare loss in the face, we are reminded of how truly terrifying it is to feel alone in this world⎯and how warm the accompanying feeling of love can be. It had me in tears.
While the plot's overall use of time gaps does not detract from the film, and even magnifies the sense of time passing, there is one rather jarring time gap. Without revealing too much, the jump in time from a 15-year-old Erial to a 25-year-old Erial is less than smooth. A lot happens in those ten years, and I found my mind scrambling to fill in the missing events. A more gradual reveal of significant events would've helped, but with a movie that almost pushes the two-hour mark, perhaps this was a conscious decision.
Maquia: When the Promised Flower Blooms is a visual treat and an emotional tour de force. It's one of those movies that just makes me fall in love with the animation genre all over again. Mari Okada has weaved a story worthy of the Iolph's Hibiol.
© Roza M. Melkumyan (7/20/18) FF2 Media
Featured Photo: Maquia and Erial share a moment in the water.
Top Photo: Maquia gazes at the Hibiol.
Middle Photo: Maquia and little Erial promise to protect each other.
Bottom Photo: The Iolph village
Photo Credits: Eleven Arts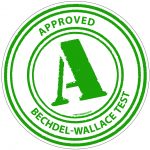 Q: Does Maquia: When the Promised Flower Blooms pass the Bechdel-Wallace Test?  
Yes. Leilia and Maquia lament the loss of their people together, and talk about Leilia's daughter.