Juliana Rojas and Marco Dutra's Good Manners is a boldly metaphoric horror movie hybrid with monsters, musical numbers and a lesbian love affair. While the "normalcy" of the first act would have been story enough to captivate viewers, the spooky supernatural weighs heavily on the scale of bizarre. (3/5)
Review by Managing Editor Brigid K. Presecky
Set in São Paulo, the rich, single and pregnant Ana (Marjorie Estiano) is in the midst of hiring a live-in nanny. Although other candidates have more experience and references, Clara (Isabel Zuaa) gives a hands-on first impression of showing Ana how to relieve her pregnancy pain, ultimately landing her the gig.
With an upstairs-downstairs dynamic, Clara becomes more of a live-in maid than a nanny, completing any menial task that is asked of her. But as Ana's pregnancy progresses, strange happenings occur: sleepwalking, full moons and strange noises that up the film's creep-factor and bring the two women closer together.
Their interactions add to the allegory of social status: Ana's privilege and Clara's desperation. That plot, alone, could have sustained the remainder of the film, but its eerie tone picks up and catapults the genre from drama to horror (with musical interludes to seemingly tie it together).
Aesthetically, cinematographer Rui Pocas creates a consistently beautiful vessel to tell the story. When Ana walks alone at night, the noir-like wide shots help the film along, becoming more interesting than the woman's werewolf eyes and trance-like state. He blends the environments of light and dark, then and now as the film jumps ahead 10 years after Ana's child is born.
Whether viewers can connect with Good Manners is based on their willingness to digest the weird, like how Ana digests raw meat and live animals in the middle of the night. Estiano and Zuaa do, as they impressively ground this uniquely executed monster-movie mashup. They're telling two stories here and combining them into one enigmatic piece like the many matte paintings speckled throughout various scenes of the film. Interestingly, almost the entire film passes the Bechdel-Wallace test with flying colors (the movie has at least two women in it who talk to each other about something besides a man).
While interpretation is subjective, the metamorphosis of these characters (literally and figuratively) are clear. The universal themes of race, social status and personal growth are evident, yet cloaked in werewolf mayhem. Is it for all audiences no? But for people looking to be challenged with a fusion of the LGBTQ and fantasy-horror, Good Manners might be the new best thing for them.
Read FF2 Media's interview with Juliana Rojas.
© Brigid K. Presecky (7/27/18) FF2 Media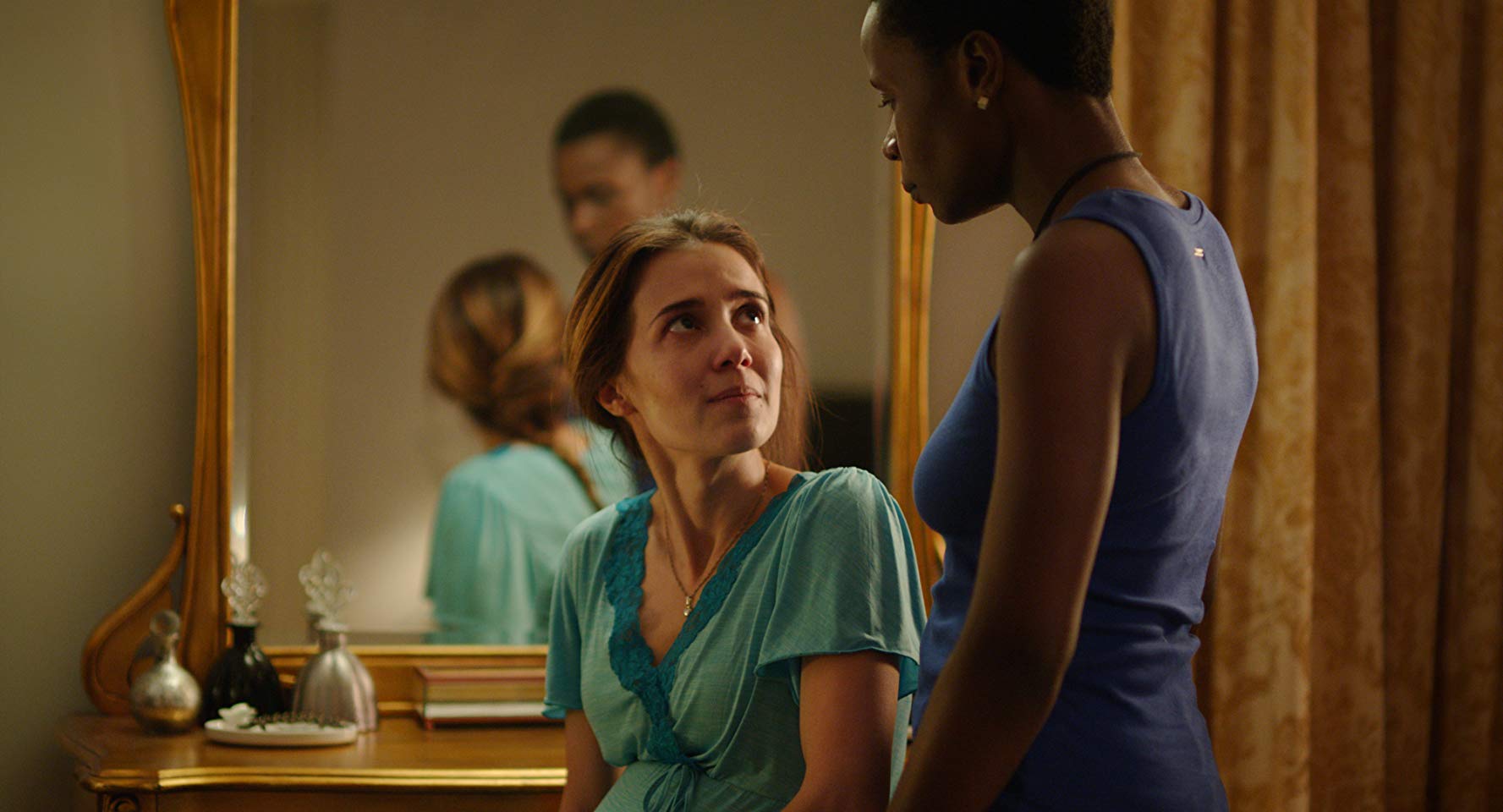 Photo credits:  Canal+, Centre National de la Cinématographie (CNC), Dezenove Som e Imagem