Madeline's Madeline is Josephine Decker's electric new coming of age film that contemplates the ethics of exploitation in performative work. From the first shot the viewer is informed that everything is a metaphor inside the teenage star's mind, allowing the viewer to take a revelatory journey into the blurred reality of the film. (HRM: 4/5)
Review by FF2 Intern Hannah Mayo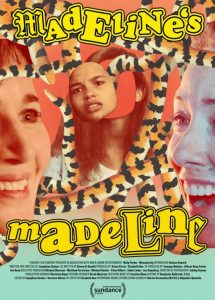 16 year old "Madeline" (Helena Howard) is becoming ingrained in a local theater troupe led by creative director "Evangeline" (Molly Parker). At home, her relationship with her mother "Regina" (Miranda July) is increasingly tense as they clash over Madeline's mental health and budding teenage sexuality.
Seemingly a respite from her day to day life, Madeline throws herself into rehearsals, but as she opens up her personal life and theater activities begin to collide. This is further complicated by the maternal Evangeline, who takes Madeline under her wing but seems incapable of differentiating the real world from her play. What ensues is an exciting exploration of the ethics of exploitation in performative arts through the mind of a teenage girl.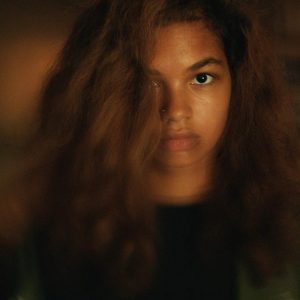 It seems only right that a film about acting would include extraordinary performances from its actors, and thankfully Madeline's Madeline exceeds this expectation. Helena Howard has an incredible debut, carrying the film's complex layers with deep authenticity and grace. She is surrounded by more talented women, notably Molly Parker and Miranda July, and a diverse and vital cast who all lend Madeline's Madeline a place in everyone's reality.
Although exciting, much of the story could have fallen through if it weren't for the stunning cinematography used to blur the lines between reality and Madeline's mind. For most of the opening of the film a lot of focus is put on disorienting the viewer's sense that what is happening on screen, which ended up being integral in framing the world the story exists in. Aesthetically it was a beautiful film, with lots of distorted art lenses, filters, and intentional blur, combined with revealing yet classic storytelling shots, all utilizedto build the world within Madeline's mind.
Writers Josephine Decker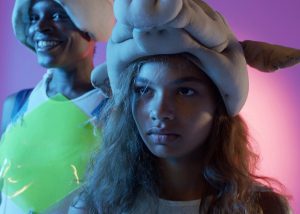 and Donna di Novelli did an excellent job at writing such a seemingly difficult and intricate screenplay. They managed to tell Madeline's story through metaphors and kept every part within the film teetering between reality and the teenager's mind, only supported by the cinematography and cast. Of course, not every viewer is open to this sort of storytelling, but for those who are Madeline's Madeline leads them on an electrifying journey into their own minds.
© Hannah Mayo (January 17, 2019) FF2 Media
Photo Credits: Oscilloscope
Q: Does Madeline's Madeline pass the Bechdel-Wallace Test?
Yes! Madeline has lots of conversations with Regina and Evangeline and other women in the film that have nothing to do with boys.